This article covers getting to the summative assessment marksheet, how to add marks and some troubleshooting tips if you can't add marks.
Go to My items > My classes. On the My Classes page, you will see all your classes and the linked assessments that have been created in Arbor. You can see any courses, registration forms or teaching groups you've been linked to.
Registration Forms (for primaries)
For Primary schools, it's likely you'll only have Registration Forms as your classes.


When you click Full Marksheet, you'll be able to see a marksheet with all Summative assessments linked to the Registration Form.

When you click the All Assessments option, if you have multiple assessments linked to the registration form you can select a specific Summative assessment marksheet or Curriculum assessment markbook to access from here.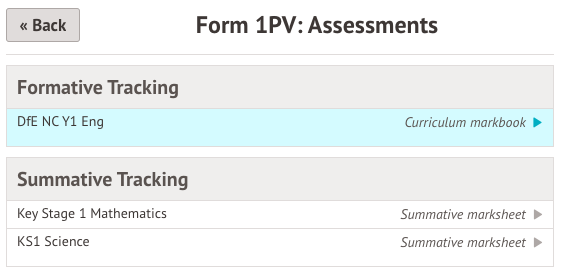 Courses (for secondaries)
For Secondary schools, you'll likely have courses as your classes.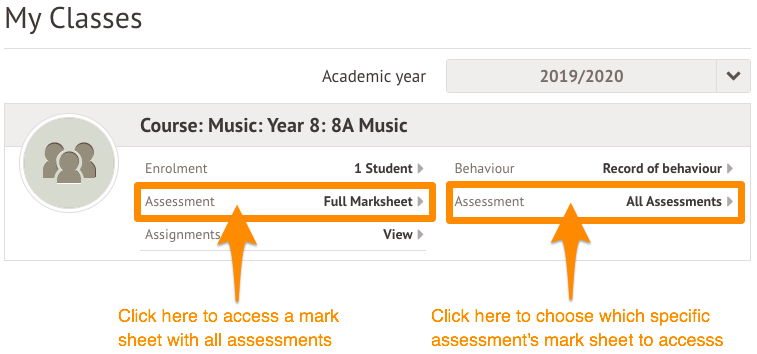 For courses, it's likely there will only be one assessment linked to each course, so there will only be one assessment showing in the marksheet when you click Full Marksheet.

When you click the All Assessments option, if you have multiple assessments linked to the course you can select a specific assessment marksheet to access from here.

Teaching groups
It's unlikely you'll be assigned a Teaching Group as one of your classes. If you have been, you'll see you're only able to select All Assessments, and chose a Summative Marksheet.


Adding in marks
From the marksheet, be sure to select which grades and targets to display using the filters, then add in the marks for the assessment period chosen.
Choose your filter settings
The filters also let you select the Date Range, Cohort(s), Assessments and Grade Sets you wish to input marks for. If you are wanting to enter marks for a different term you will need to select a date from within that term.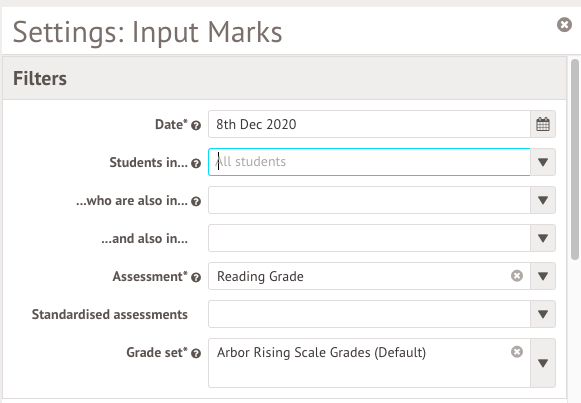 These are the columns that will show by default, so if for example, you want to display the aspirational target, you'll need to set it in the filters.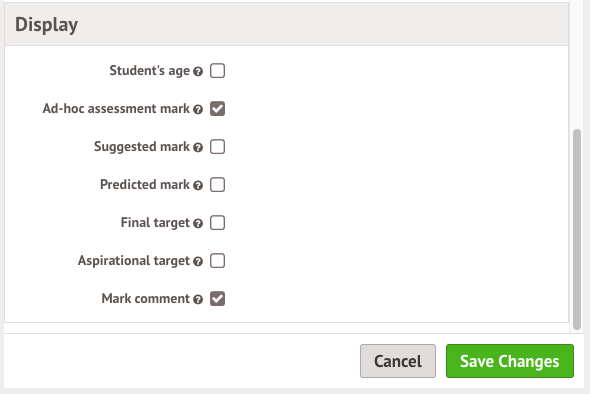 Add in marks
Entering Marks Individually
Once you have accessed the correct marksheet, you can begin to enter marks into the grid.
Click into a field to open the drop-down menu of values to select from, or start typing.

Auto-complete suggests the shortest match (e.g. type "A" and "A" will be suggested first rather than "A+" or "A-".

Hit your

Enter

key to save the value and move onto the cell below. Then hit

Enter

again to start typing into the new field.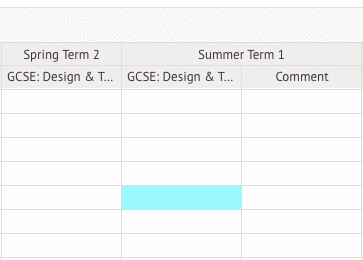 Bulk Entering Marks
You may have multiple students in your class all with the same mark. To save time you can bulk enter the marks into the grid for the most recent assessment period.
Just tick the students you want to enter the same mark for by ticking the box on the left-hand side of their name. Click on the pencil to select Bulk Edit Marks.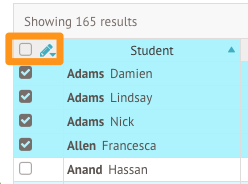 In the slide over, choose the grade/mark that applies to the selected students and then click on the green Save Changes button.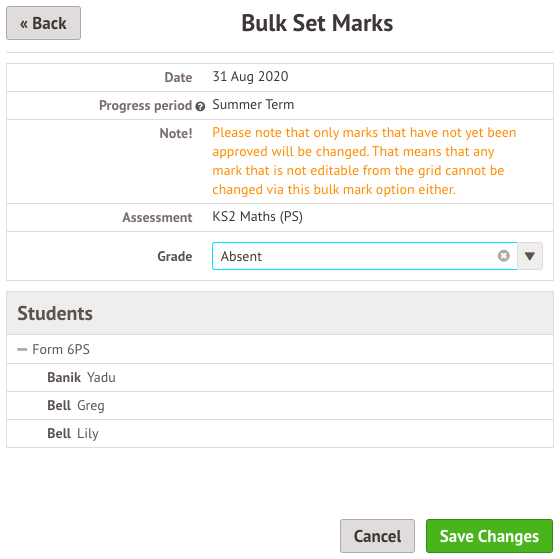 Adding Comments
The marking grid also contains a Comment column where you can add any additional comments to support the mark the student has been given. (These comments can then be fed directly to the Report Card module when needed.)
To add a comment click on the comment cell and a pop-up window will appear for you to type your comment into.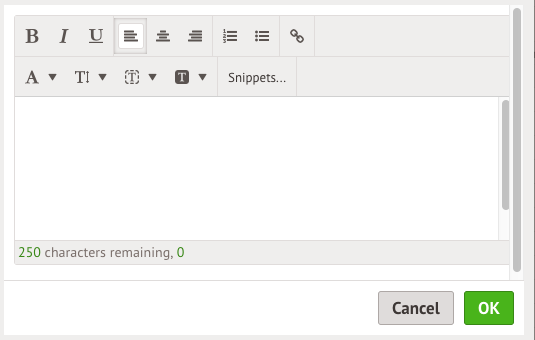 Troubleshooting - We can't add marks for a student
If you can't add marks for students, please follow these tips: Why can the teacher not add assessment marks?