Coverslips
Once cover is assigned to lessons you can download coverslips directly from School > All Staff > Cover > Dashboard by clicking on the green 'Today's Cover Slips' button.
You can also download coverslips for the time period defined in your filters by using the other Cover Slips button.

You can choose the staff name format in the filters to output e.g. initials only or full names, and choose to exclude any 'cover not required' items from printouts.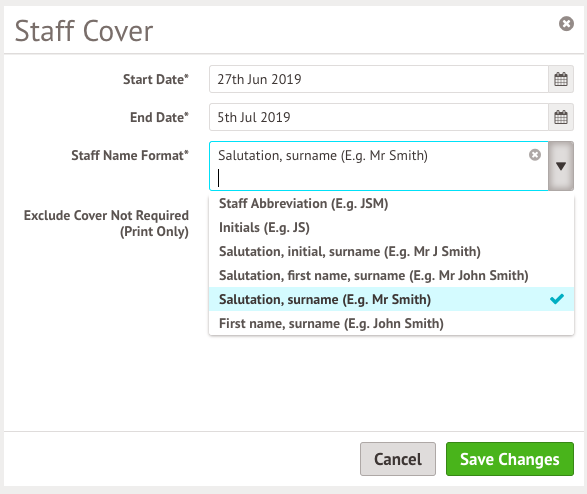 Cover registers
Navigate to the 'Arranged' tab.
Check the boxes next to the lessons you would like to print registers for.
Click on the pencil icon and select 'Download printable registers'. These will download in pdf format.