Medical Conditions
The Students > Medical > Medical Conditions page provides a list of all the students saved as having a medical condition or allergy.
Click on the filter option at the top to select certain groups of students to display.

Edit entry details by clicking on the student in question, then on Edit in the slide over, and Delete or Save Changes.
To pin a medical condition to the top of a student's profile, tick the Pin option.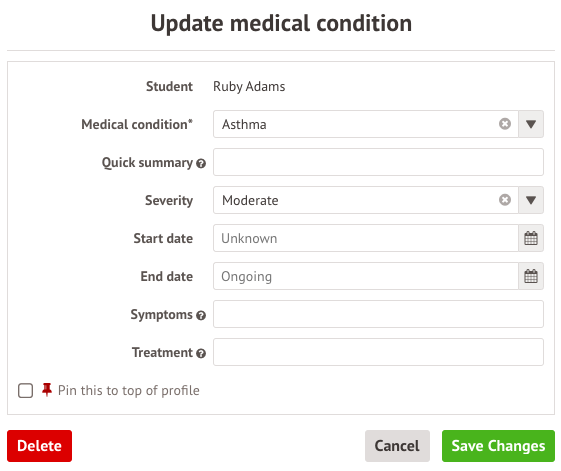 To attach files to a student's entry, click on their name and drag files to the Attachments sections in the slide over that appears.
Clicking on More information in the slide over takes you to the Medical section on a student's profile.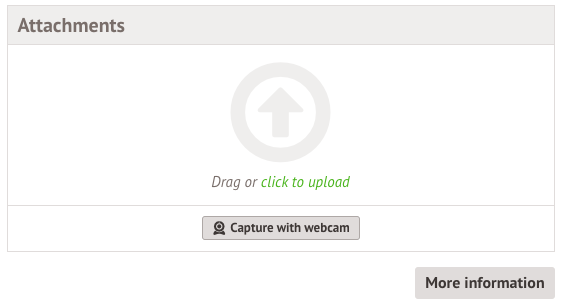 Medical Plans
See a list of all medical plans for students in a school from Students > Medical > Medical Plan. It is also possible to download a single medical plan by selecting a student.