Please note: It is not possible to record immunisations for staff. If you would like to record whether staff have been immunised, you could set up a User-Defined Field (UDF).
To record immunisations for students, go to Students > Medical > Immunisations. Click the green button to record a new immunisation.
In the slide over, select individual students or a whole student group.

You can choose to record either:
Single Immunisation - If the immunisation type you are looking for is not available in the list, just type the one you want and the system will create it for you.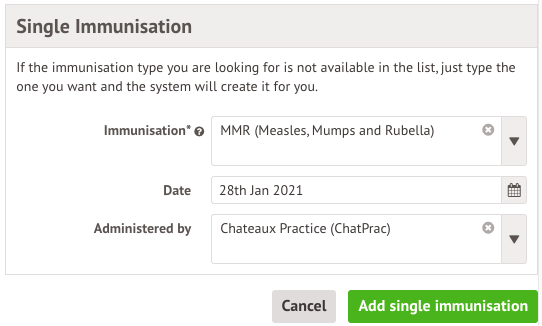 Top tip: Type in 'covid' to see all the covid-related immunisations, then click the correct one to select it.

Multiple Immunisations - Here you can add multiple immunisations at the same time, but it is not possible to create new immunisation types.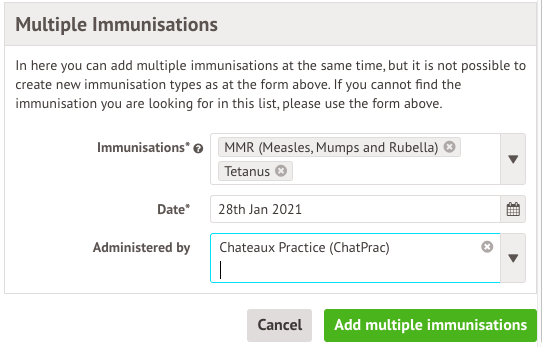 To enable you to select who administered the immunisation, you must have added the organisation to your list of Medical Institutions from the left-hand menu.
Once you click the green Add button, you can then see and report on your immunisations for students from the same page.
Top Tip: Using the Parent Portal? Guardians can add immunisations for their children from their profile.