If you get Query 6260Q, this means your SENCO is missing a qualification that should be logged on your system. SENCOs should have a NASENCO qualification unless they had been practising in that role for a year or more prior to September 2009.
If you have staff members with contract details that state they are the school's SENCO, they should be given the Z201 qualification.
You can see more information about this code on page 66 of the DfE's School employed staff guide.

Fix
If this staff member does not have this qualification, and they did not begin the role year or more prior to September 2009, you won't be able to resolve the query. Instead, you'll need to provide a note to COLLECt detailing this when you submit your census.
To add the qualification, go to your SENCO's Staff Profile, and click +Add in the Qualifications & Checks section.

Select Professional Qualification.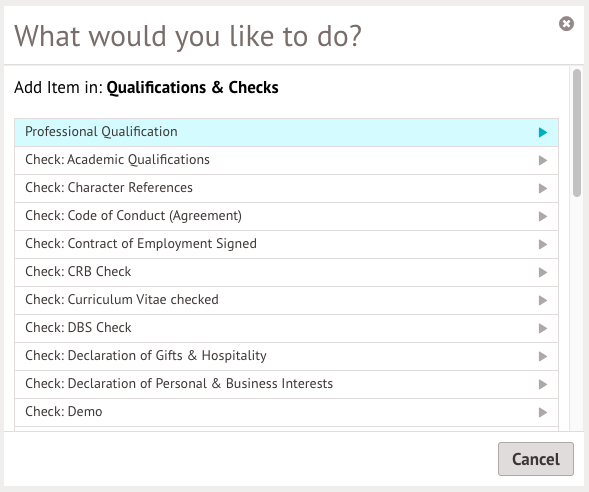 Under new guidance from the DfE, the Qualification type for this qualification should be recorded as a Masters Degree, or if taken as a free-standing qualification, Any other qualification at NQF level 4 or equivalent.
Select the qualification by typing Z201 in the First Subject box to select it. Then click Create to add the qualification to their profile.
Once you regenerate your census, the query should be resolved.