Registering a child for a club using the Parent Portal is a simple process. Please note, if it is your first time logging into the Parent Portal, you will need to confirm the child's date of birth before being granted access.
Registering a child for a club using Parent Portal:
1. From the main Parent Portal page, scroll down to the Activities section and click on the field with the child's name and Clubs in.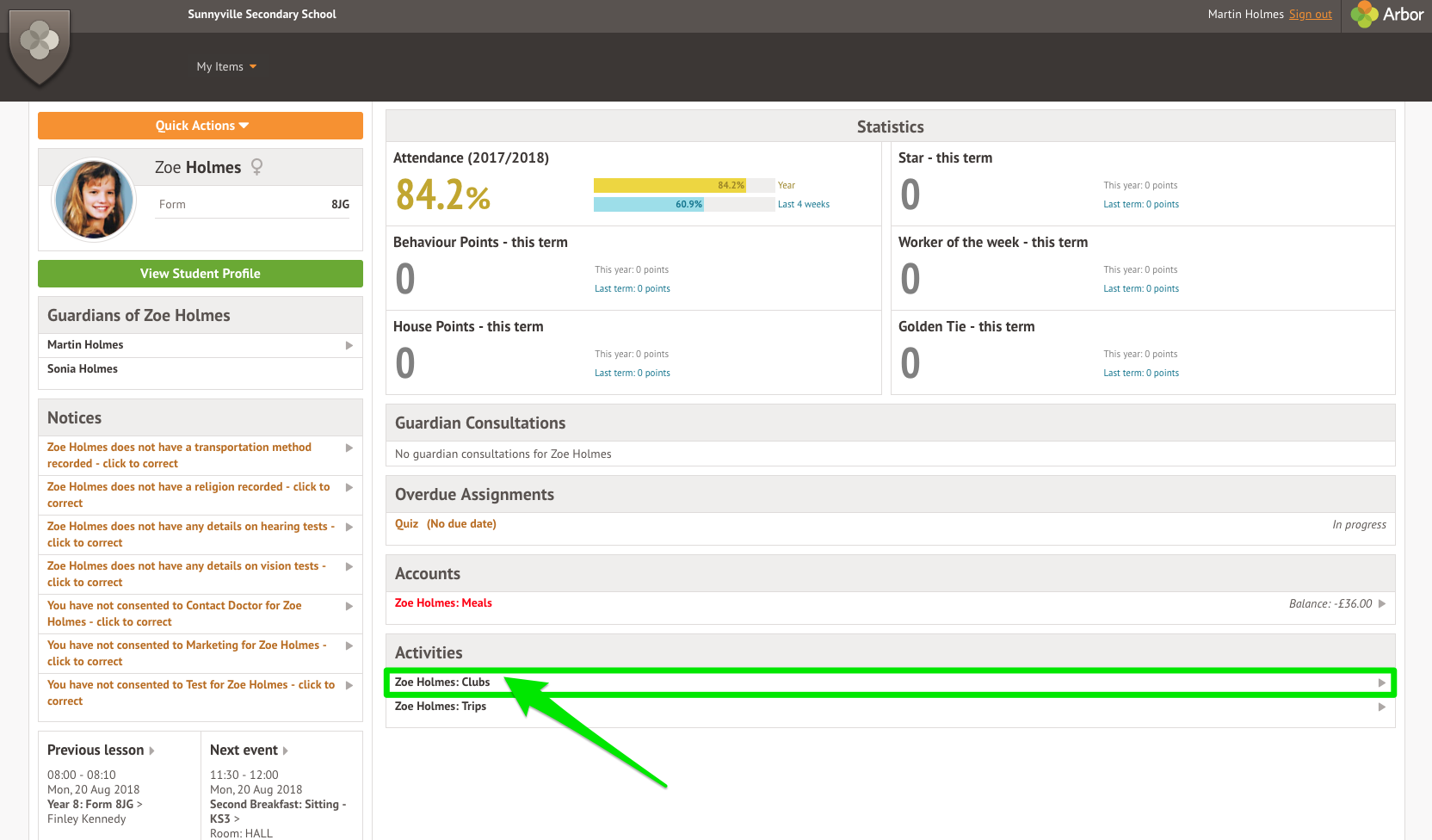 2. The All Clubs page will list any clubs the child is currently a member of and any clubs that are currently open for them to join. Click on the appropriate club from the Clubs open to (Child's Name) list to open up that club's information page.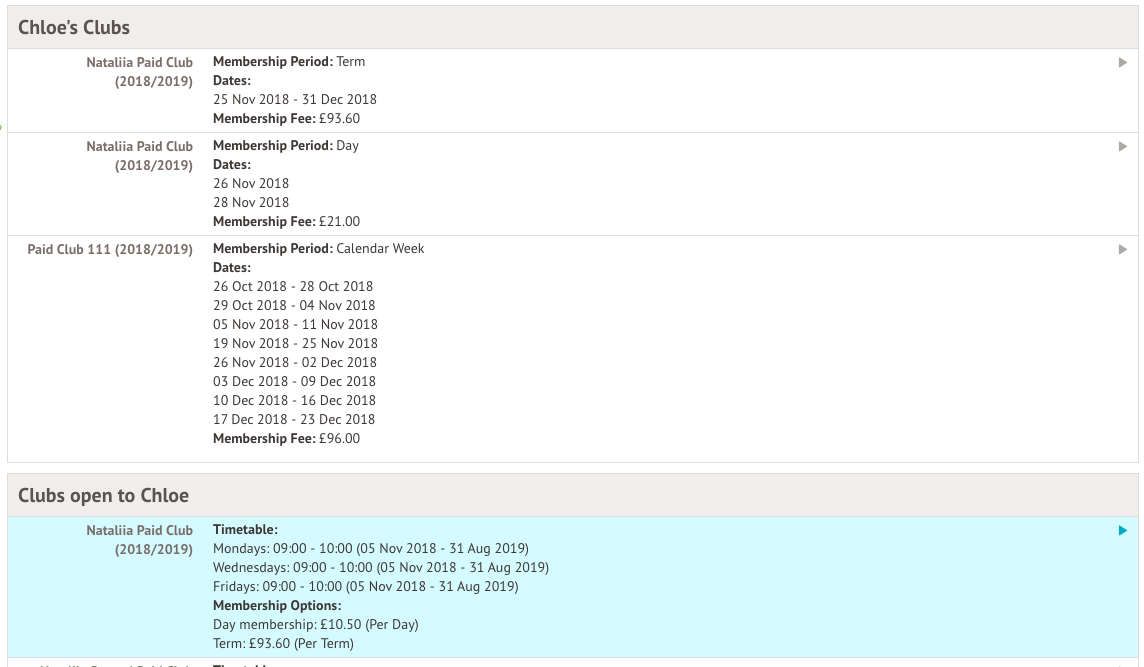 3. The club information page will display membership and timetable information. Any existing membership of the club for the pupil will be displayed.
To sign your child up for the club simply click on Register For This Club in the top right-hand corner of the page.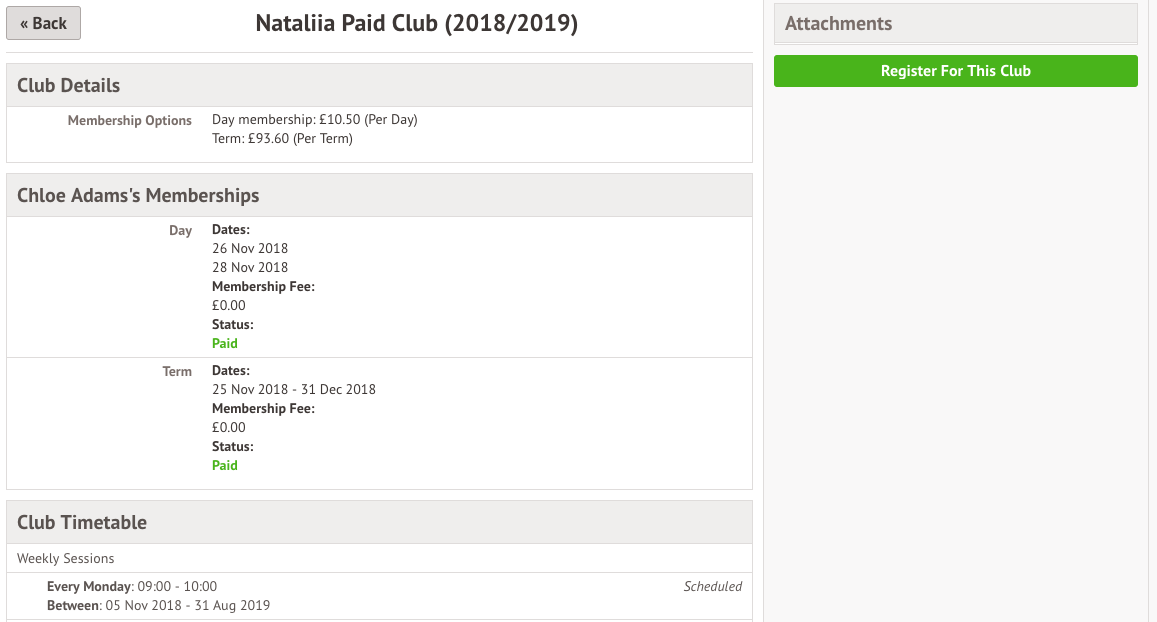 4. From the slide over menu that will appear, choose the membership period that you like to sign the child up for - this may be a set date range, a term or the whole academic year. Next, choose the number of memberships - for example, if a termly membership has been chosen, you may want to purchase only one or two memberships.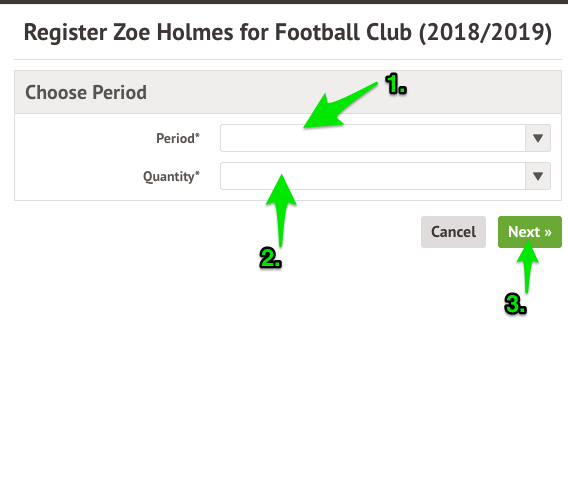 5. From the next slide over menu, confirm the academic year/terms/date ranges to sign the pupil up for, then click on Confirm Registration.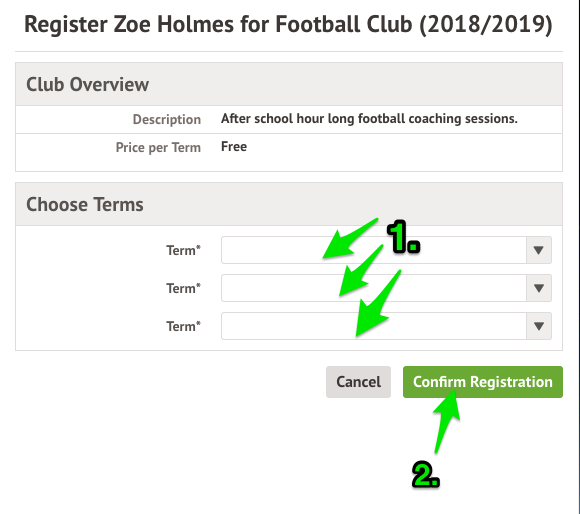 6. If the school has requested that parents must confirm their consent for the child to attend the club, a box will pop up for consent to be confirmed. Simply click yes or no as appropriate.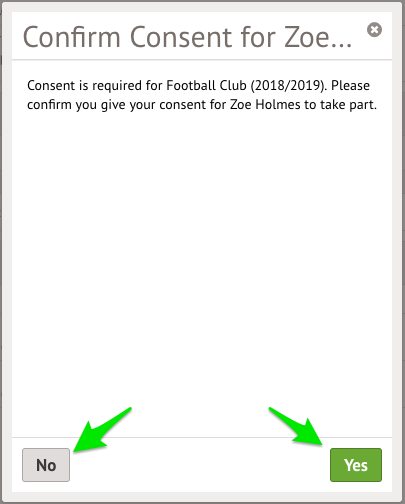 7. You will then be returned to the club's information page, where the new membership(s) will now be displayed.
Paid clubs
The process for registering for clubs that charge a membership fee is very similar to the process for free clubs.
When registering for the club, a 'Price per' and the appropriate time period will be displayed.
After selecting the memberships and time periods, a new menu will appear prompting for a payment card to be added.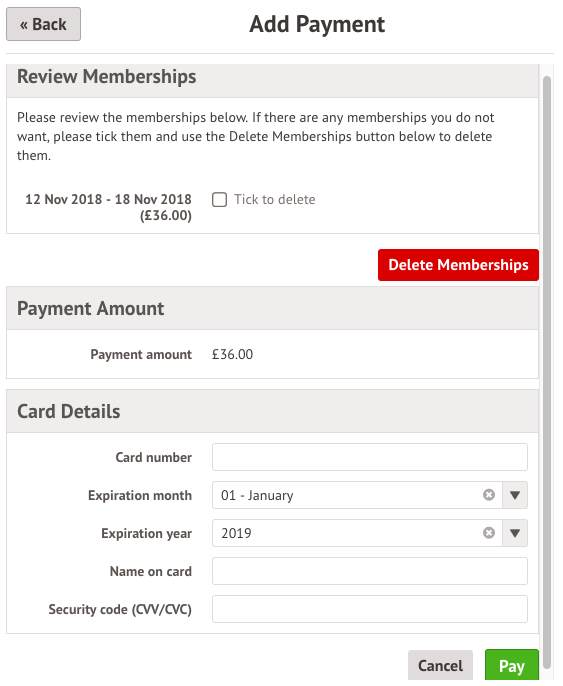 Click Pay to register your child for the club. Consent may be required to be confirmed, as with free clubs.
Please note: if your school have not enabled card payments for clubs, you will see this message: