If a club has been set as a Paid club, you can sign your children up as provisional members without making the payment. Please note that once you have signed up, you will need to contact your school if you would like to cancel participation.
As the student is not actually signed up, and they are not an actual member of the club, they don't count towards the number of maximum participants and will not appear on the register. If you return to pay later and the maximum number of students were already in that session, they will have missed their chance.
Students only become a full member when they have paid. Before they do, they will not appear on the register and the club sessions will not appear in the child's calendar.
When setting up the club, the school must have chosen it to be a paid club and specified that parents should sign their children up to it using the Parent Portal.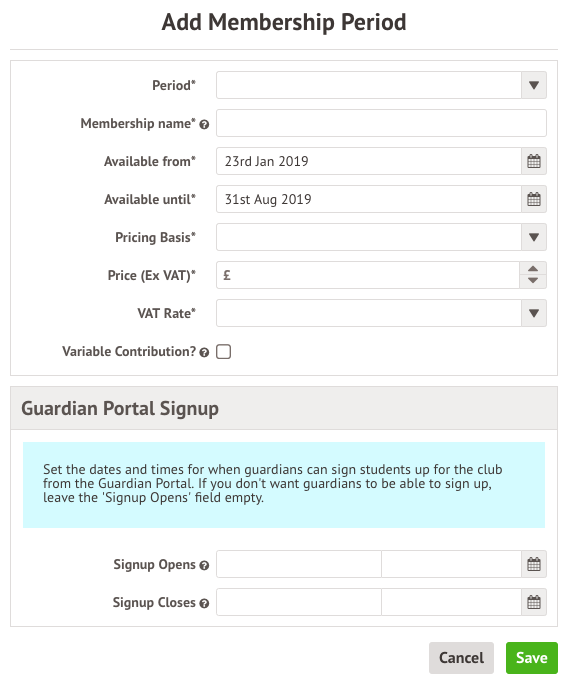 For more information on setting up a club, click here.
For more information on signing students up for clubs from the Parent Portal, click here.
How can a parent add their child as a Provisional Member?
Select Clubs from the Activities section of the main page.

Scroll down to the Clubs Available to name section and select the club to sign up to.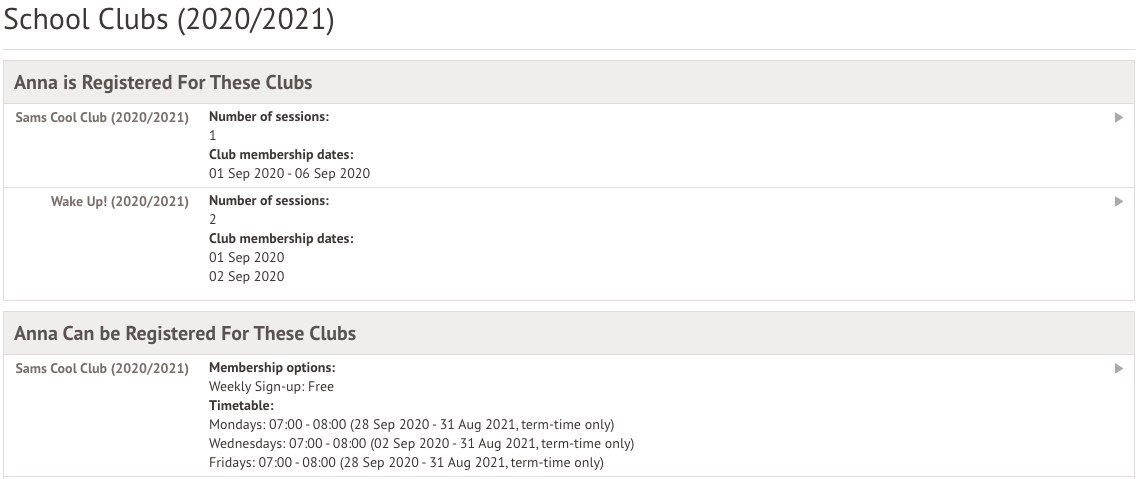 Click the green Register for This Club button.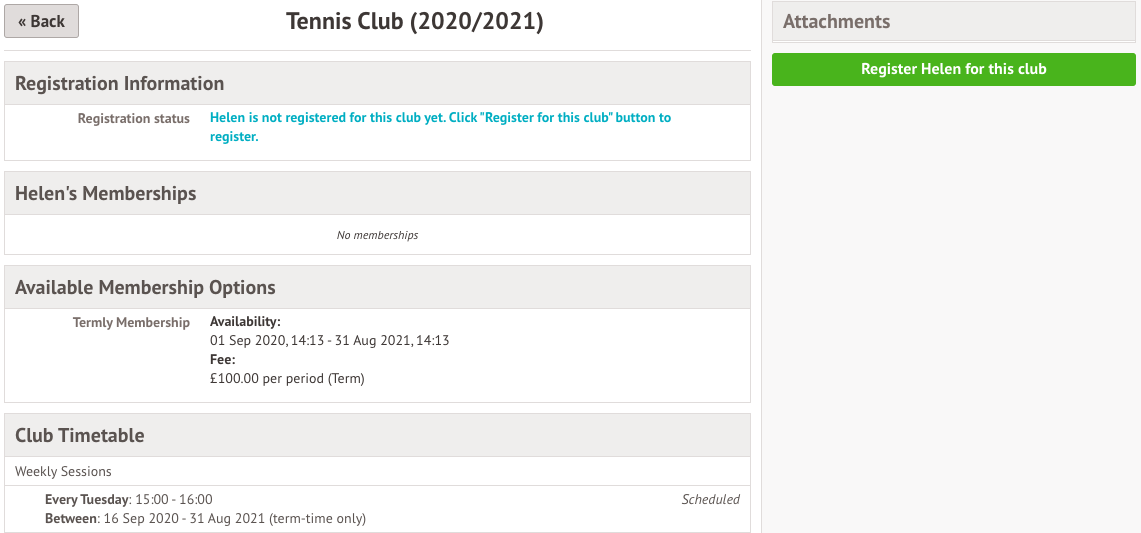 From the slide over menu that will appear, choose the membership period that you like to sign the child up for - this may be a set date range, a term or the whole academic year.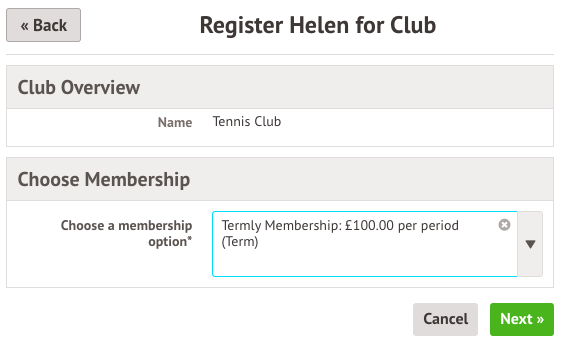 Next, choose which sessions to sign your child up for.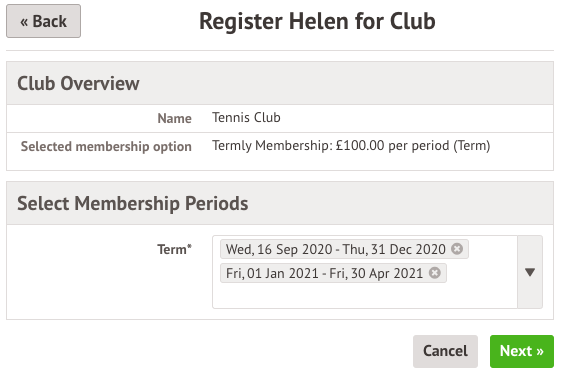 In the Add Payment slide over, click Cancel. This registers the child as a provisional member of the club.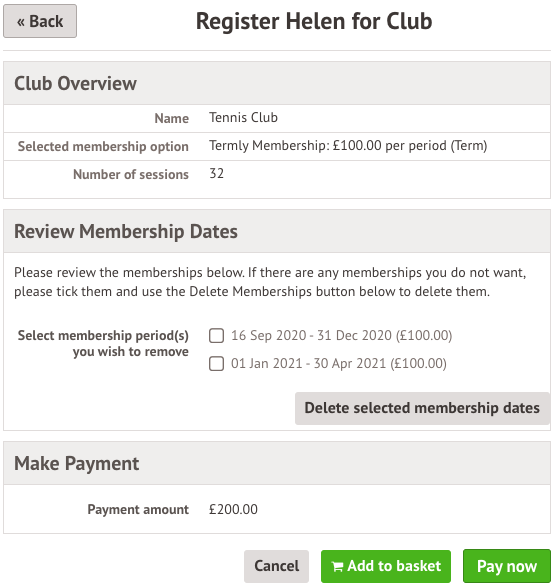 On the club page it will show that they have not yet paid. Click this membership to complete the payment, and reserve the child's place on the club.

In the school MIS, the student will then be shown on the Club Overview page as Not Paid.