Changes from 12th October
The DfE has published an updated version of the daily attendance form that schools need to fill in. To help schools complete this form, we have archived the SI (Self-isolating due to exposure to Covid-19) code and added two new codes for SII - Self-isolating internal exposure and SIE - Self-isolating external exposure - read the full guidance for schools here: COVID-19: Changes to the data collected from 12th October
We have also updated the reporting templates available in this article. If you set up the templates before using the previous set of codes, you'll need to set it up again to pull in the fields for our new SII and SIE codes.
Changes from September
The DfE has now released further guidance for schools to help manage opening fully from September. Based on the guidance from the DfE, we've outlined practices for schools in this article: COVID-19: Guidance for full school opening from September
Importing the reports
To give you key information on the attendance codes being used across your schools and for each year group, we've created two report templates you can use in your Group Custom Report Writer.
To download the templates and save them to your computer, click the report links at the bottom of this article.
Go to Analytics > Custom Report Writer. Click the Create New Report button.

Select the button at the bottom of the page to Import a Report.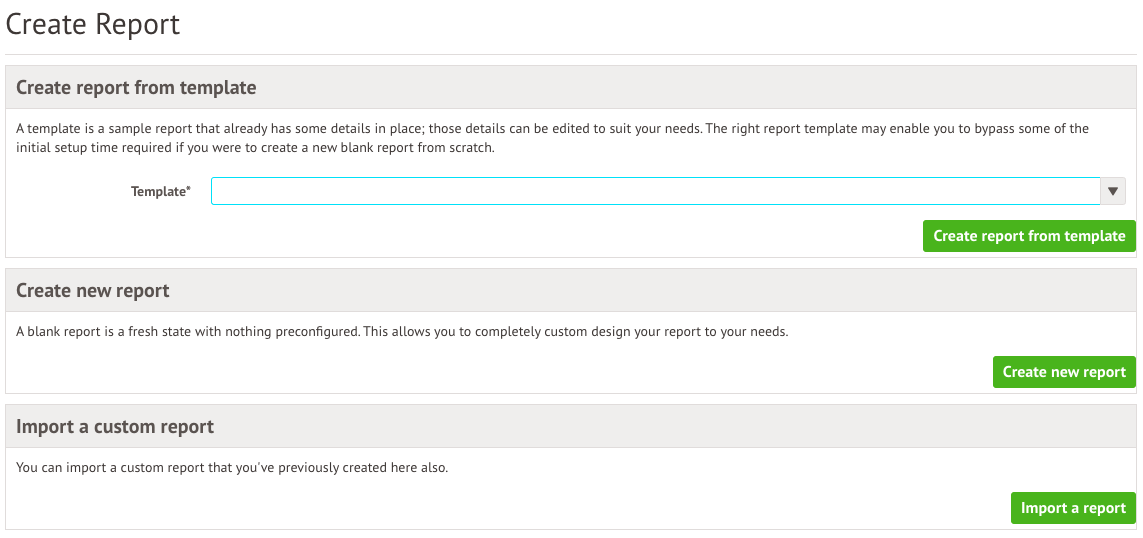 Click Browse to select the template file from your computer, then click Upload.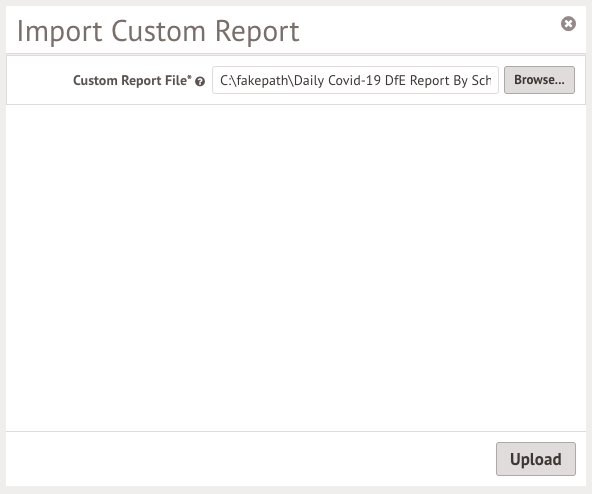 You'll then be able to view the reports.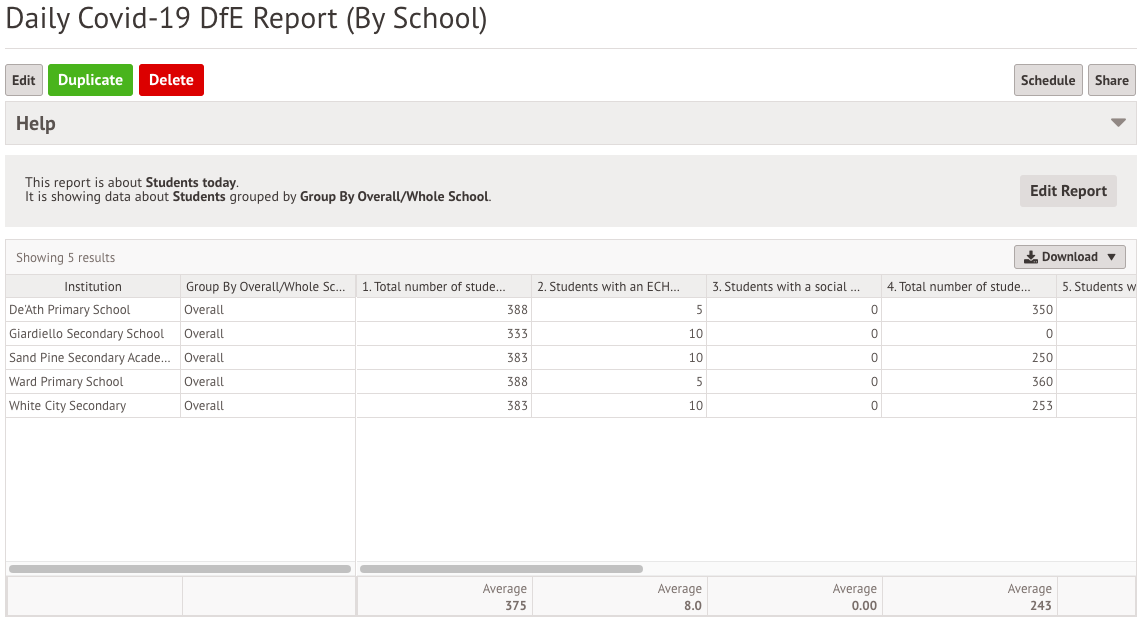 Removing old reports
Last term, we added Custom Reports to help with Covid-19 reporting that are now out of date. If you'd like to remove these to tidy up your Custom Report Writer dashboard, just click the Delete button from within the report.