To create a report of assessment grades and baselines, just create a report as shown in this article.
During step 3, you can add a column for Summative Baseline. Type this into the search then drag the column over to the list on the right-hand side.

In the slide-over, select the assessment you want to see the baseline for.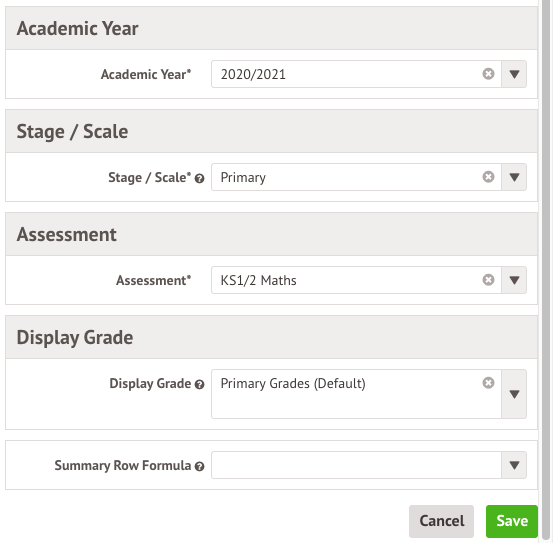 You can also add other columns for Summative Mark. Add multiple columns to view the summative mark that was given at each assessment period.
The Marked only tick box tells your report which mark to pull through for the assessment.
If ticked, Arbor will try to find the latest instance of an actual mark within the date range specified.

If it is unticked, Arbor will display the latest mark, which could be blank.
For example, the date range is set for Sprint term, but marks have only been entered for the Autumn Term. If the box is ticked, the column will pull through marks from Autumn Term, if it is not ticked, then Arbor would pull through the latest marks - the blank unmarked spring marks.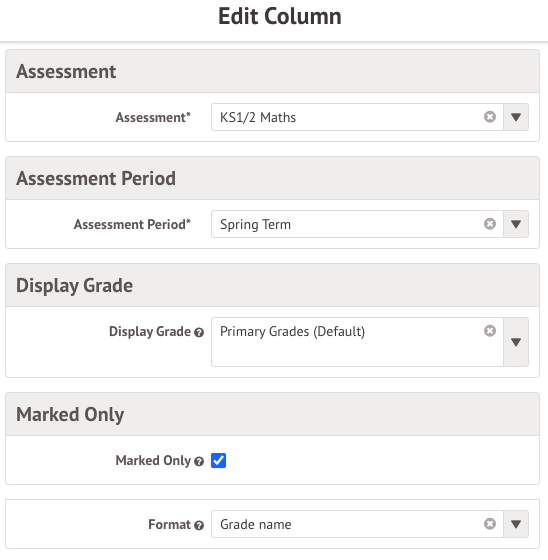 Once you have added all the columns, click to skip the setup wizard at the bottom of the page. You'll then be able to save and view your report to see student's grades and baselines.