If your school is a Reception Baseline Assessment early adopter school, you can use our template to create a Reception Baseline Report to send to the standards and testing agency. This report by default does not contain any student assessment marks, only student details for importing.
For more information on the Reception Baseline Assessment, take a look at this DfE guidance.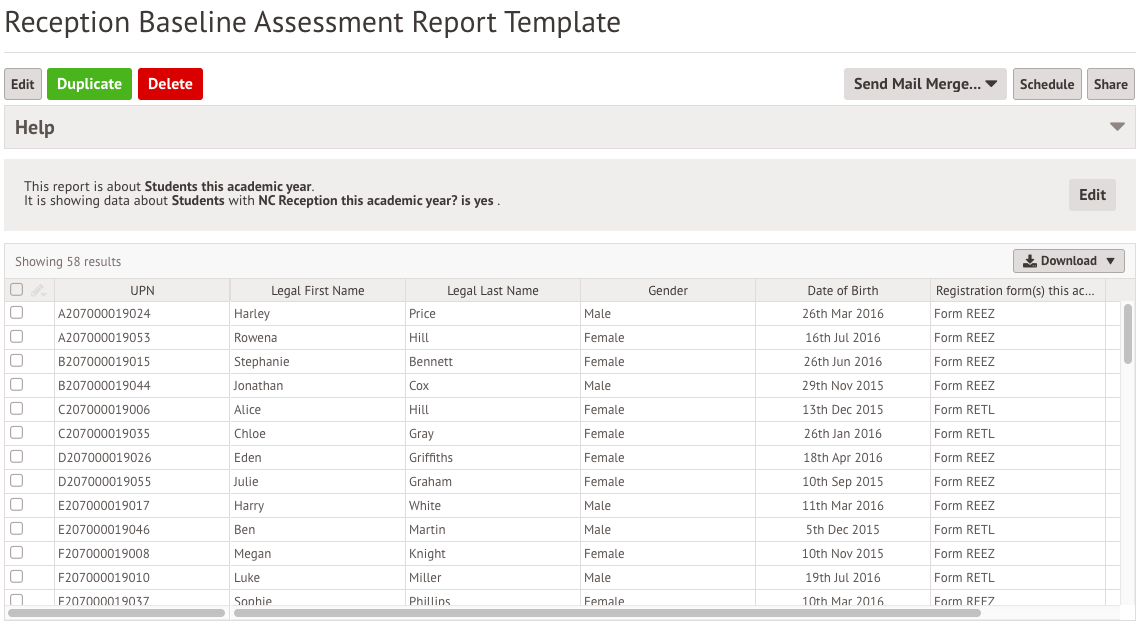 To download the template and save it to your computer, click the report link at the bottom of this article.
To use the template, go to School > Custom Report Writer. Click the Create New Report button.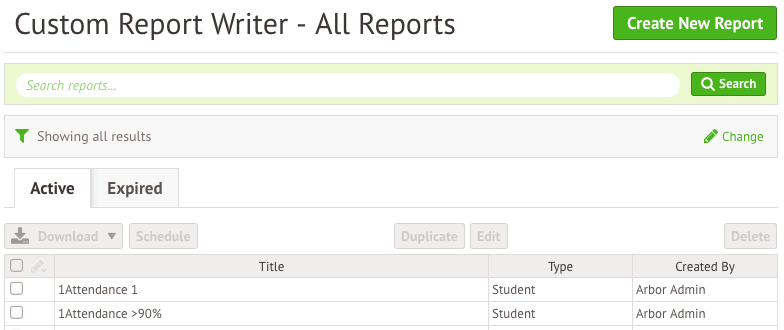 Select the button at the bottom of the page to Import a Report.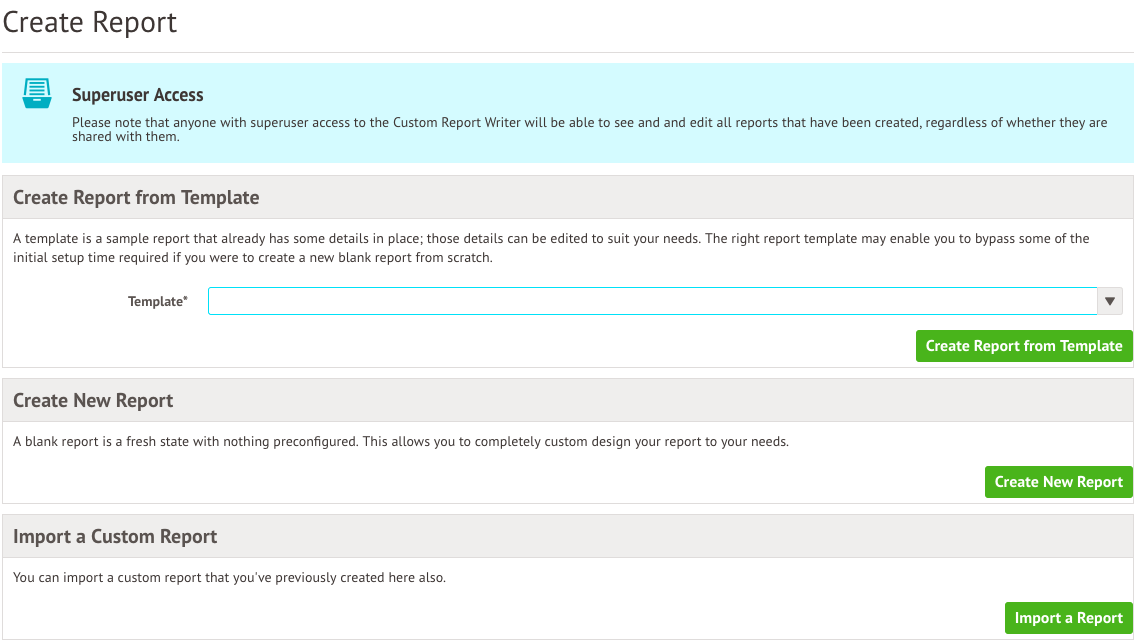 Click Browse to select the template file from your computer, then click Upload.