You can identify all students who have a detention today or just those in your class, so you can remind them that they have detention after their lesson. There isn't a way to have teachers automatically notified when a student in their class has detention.
Teachers can see any students who have been given detention today in the Student table on the lesson dashboard for the class (if your school have enabled this in your Lesson Settings).
However, this doesn't show which students actually have a detention today. To see this, go to Behaviour from the left-hand menu.
Select today in the filters, then go to the Detentions tab to view the detentions.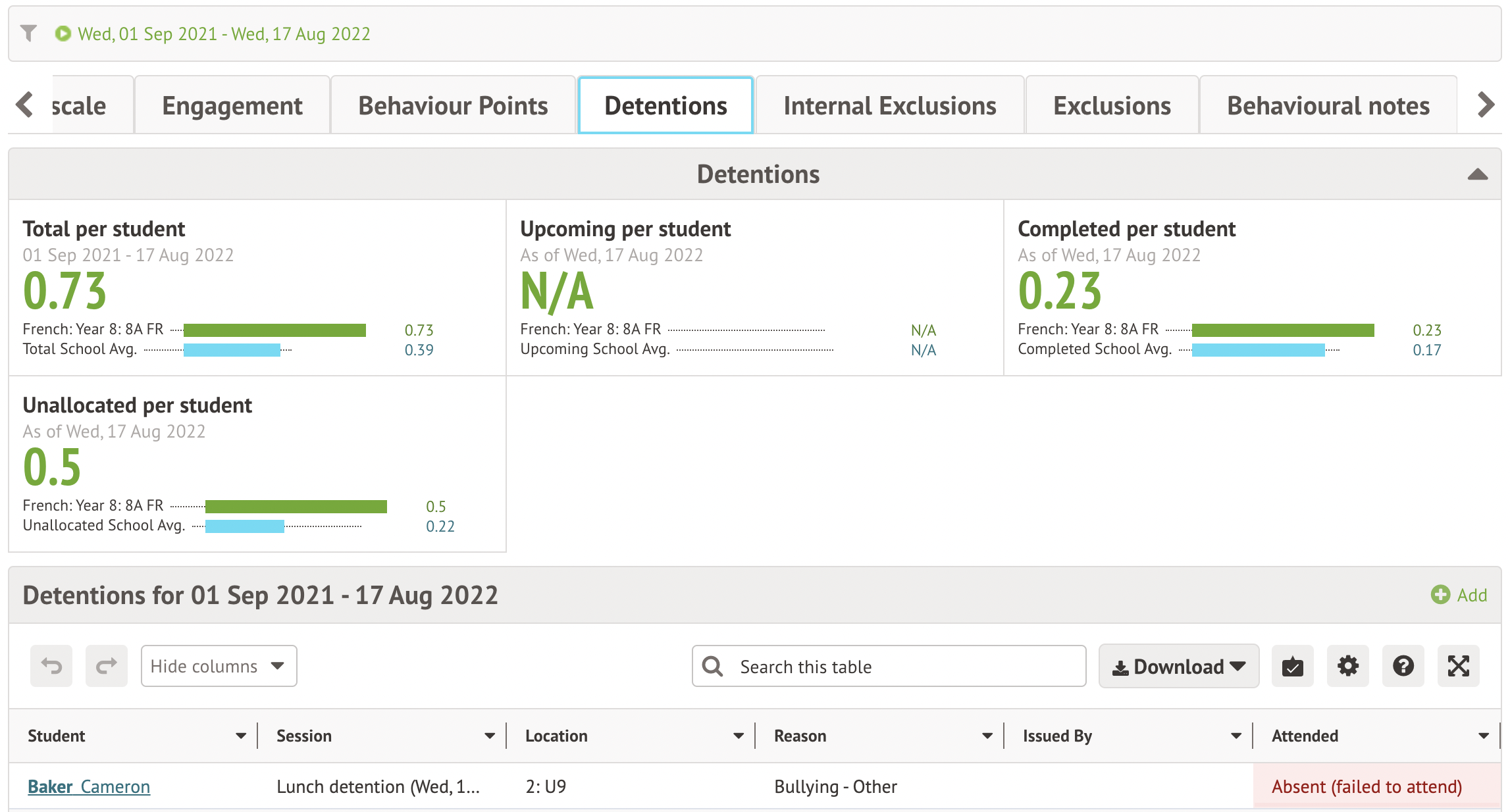 You can also see all of today's detentions from Students > Behaviour > Detentions > Today. You can see a column to view the session the student is currently in, so you can send a reminder to their teacher, or send someone to collect them.