To add a new guardian, contact or family member you'll need the School: Pastoral Structure: Administer permission. If you don't have this permission, ask your admin team to assign it to you.
To add a new guardian or family member, go to the Student Profile of the child and scroll down to the Family, Guardians and Contacts section. Click on the green +Add button.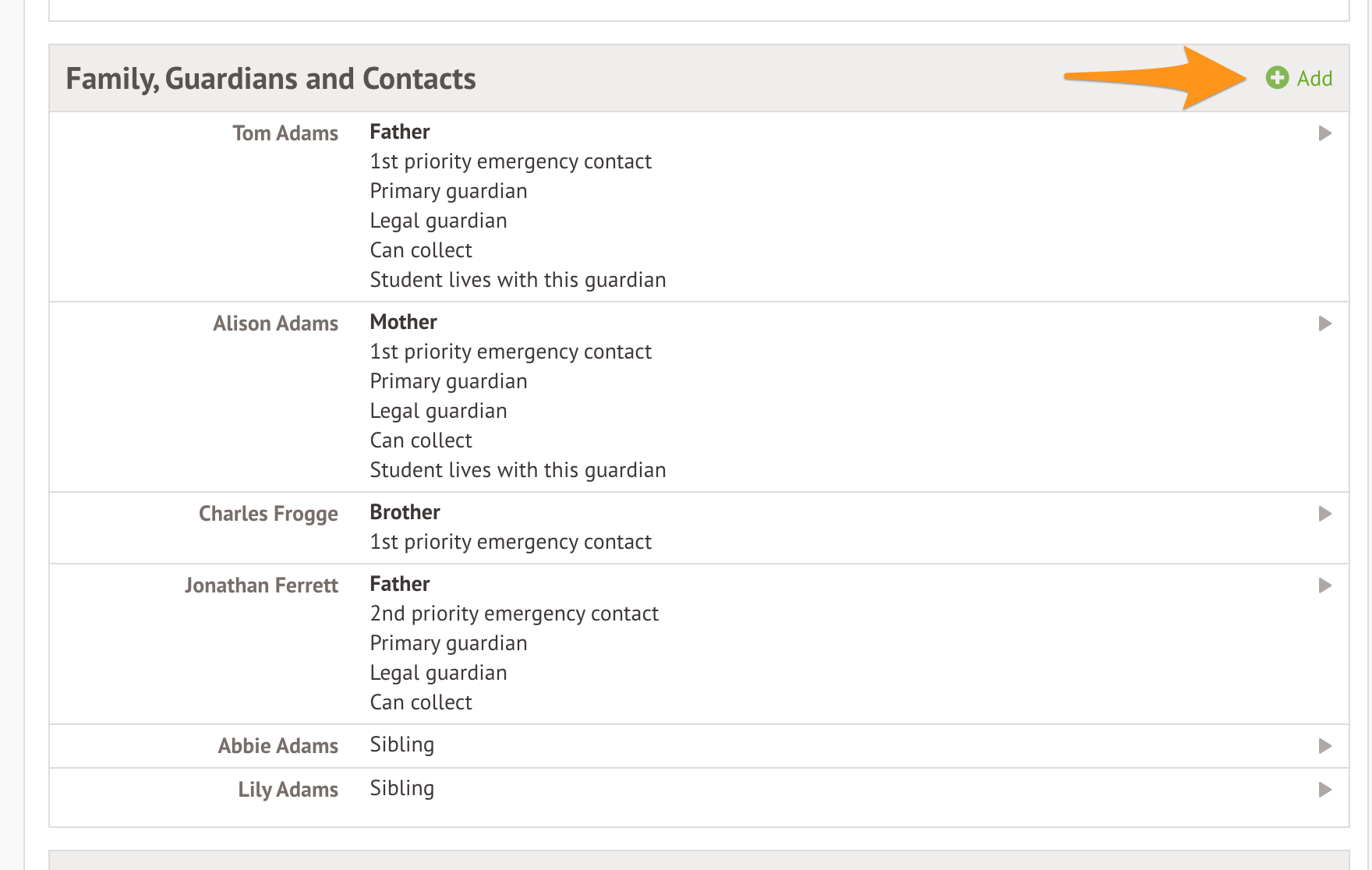 On the slide over, input the guardian's details and choose their relationship to the child. There are three checkboxes that you can tick or untick depending upon whether they are the primary or legal guardian or if it is just a contact who might sometimes collect the student.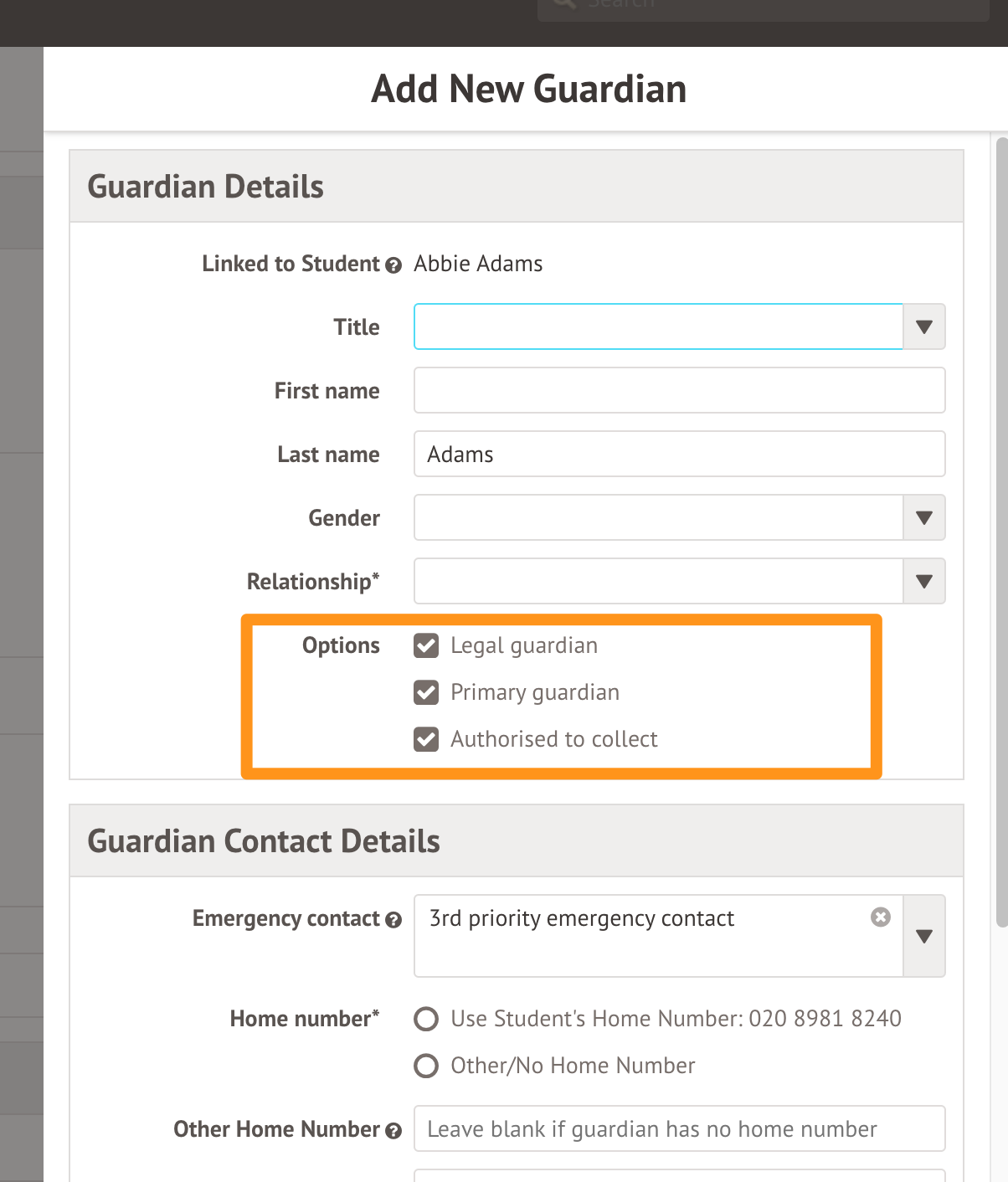 Under the Guardian Contact Details section of the slide over, choose the priority for the Emergency Contact or choose Not an Emergency Contact if they are not to be contacted. You can also choose to use the student's home number or a new number for the guardian you are adding. Once you are happy the details are correct, click the green Add Guardian button.