If a student has a different address to a guardian, they won't be marked as living together. This can be due to the student actually living at a different address, or that the addresses logged are very slightly different.
If instead, you need to add new guardians and their addresses, see this article: Add or edit student and guardian postal addresses
To mark students and guardians as living together, their logged addresses must be absolutely identical, including any punctuation and spaces. In this example, you can see that the student and guardian's addresses are slightly different - it's missing an 's'.

This means the guardian is not set to be living at the same address as the student.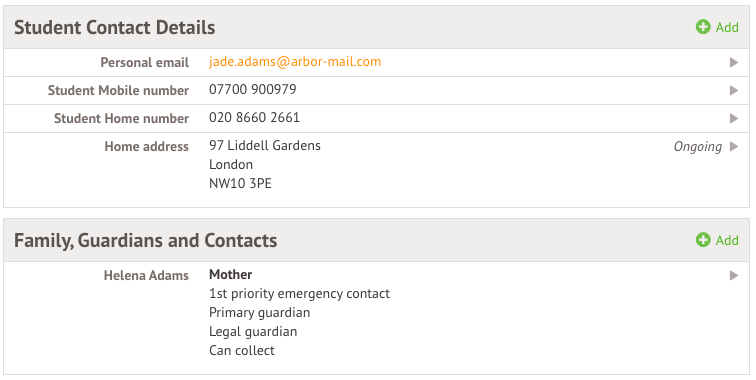 To correct this and mark them as living together, click the incorrect address. In this example, the incorrect address is on the guardian's profile, so I'll need to edit it from there.
Click the Correct Mistake or Delete Address button.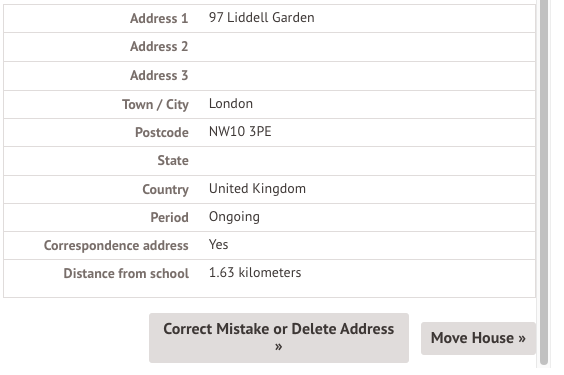 Edit the address to correct any mistakes, and make sure each field is identical to what's stored on the student's profile.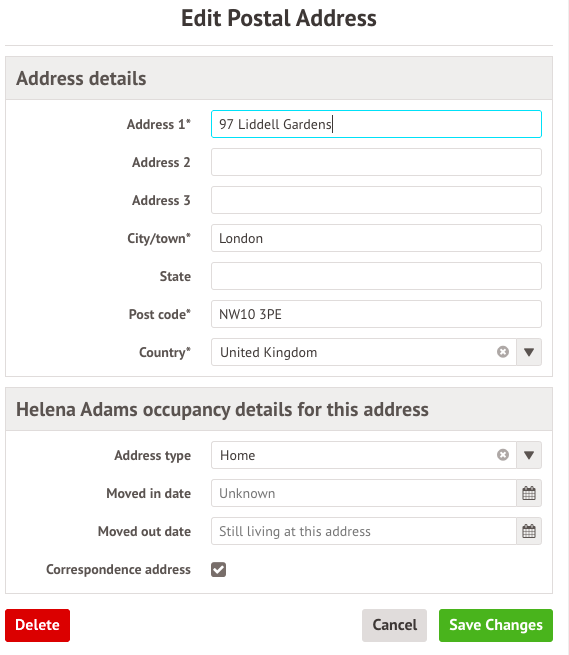 If all of the fields are identical, the student and guardian will then be marked as living together.