When you set up a meeting, you tick the boxes next to the guardians that will be attending the meeting.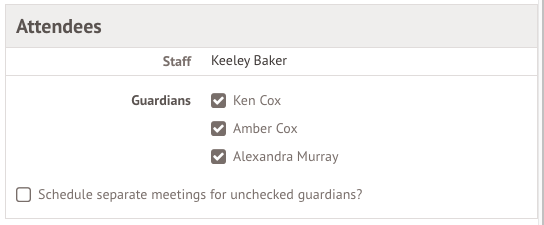 To edit the guardians attending a meeting, click the meeting and click the Change guardians attendees button (you'll only see this button if the child has more than one primary guardian that could attend the meeting).

You can then edit which guardians will be attending the meeting.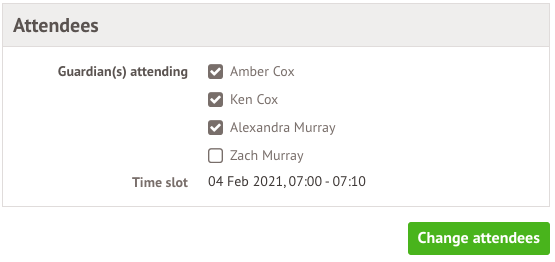 You can also remove guardians from a meeting by clicking the meeting name, then clicking the guardians to remove them.