You can edit Next of Kin details, or staff can edit their own on the School MIS by going to My Items > My Account. Please note that you cannot edit the name of next of kin - you would need to delete them and add them again.
Click +Add to add a new next of kin.
In the slide over, add their details, then click Add next of kin.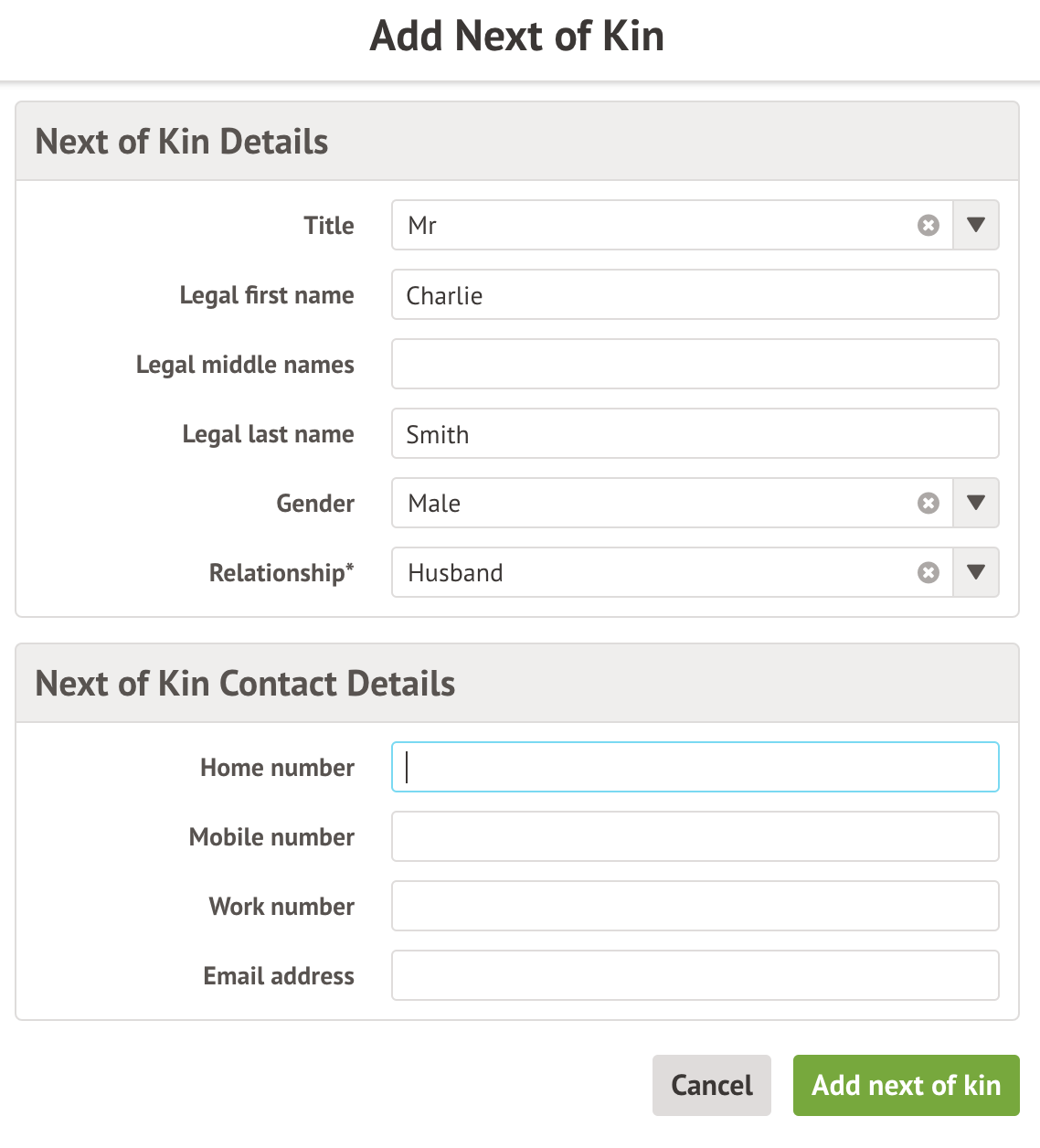 To edit the next of kin, click the details.
Click the arrow > to edit the information.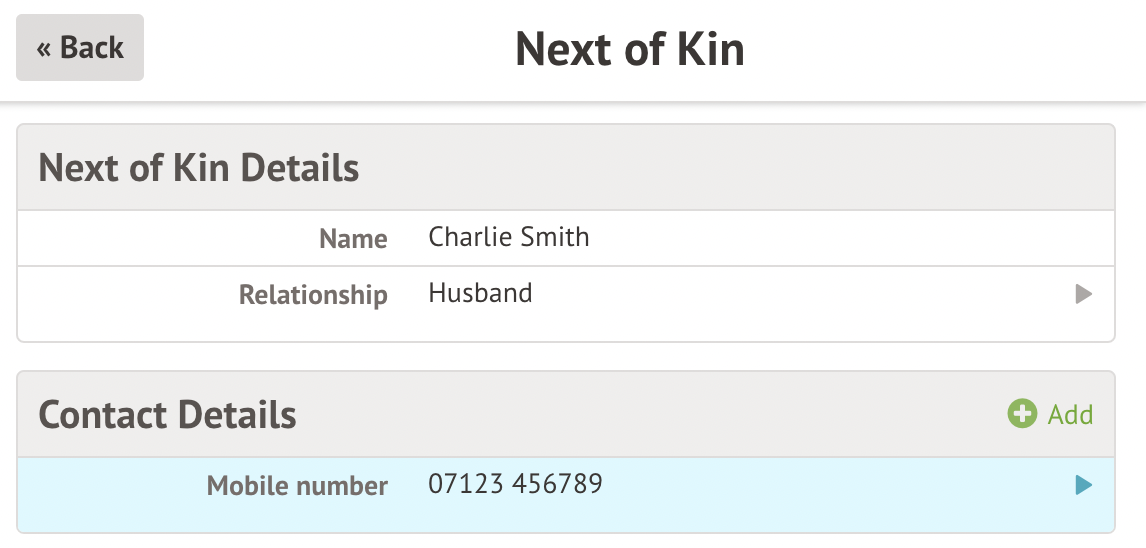 To delete the next of kin record, click on the relationship, then click Delete.