School > All Staff > Add New Staff Member
Add New Staff Member page is dedicated to creating a profile for new members of staff.
There are some compulsory fields when creating a new profile: Gender, Title, Legal first and last names. These are marked with a star (*).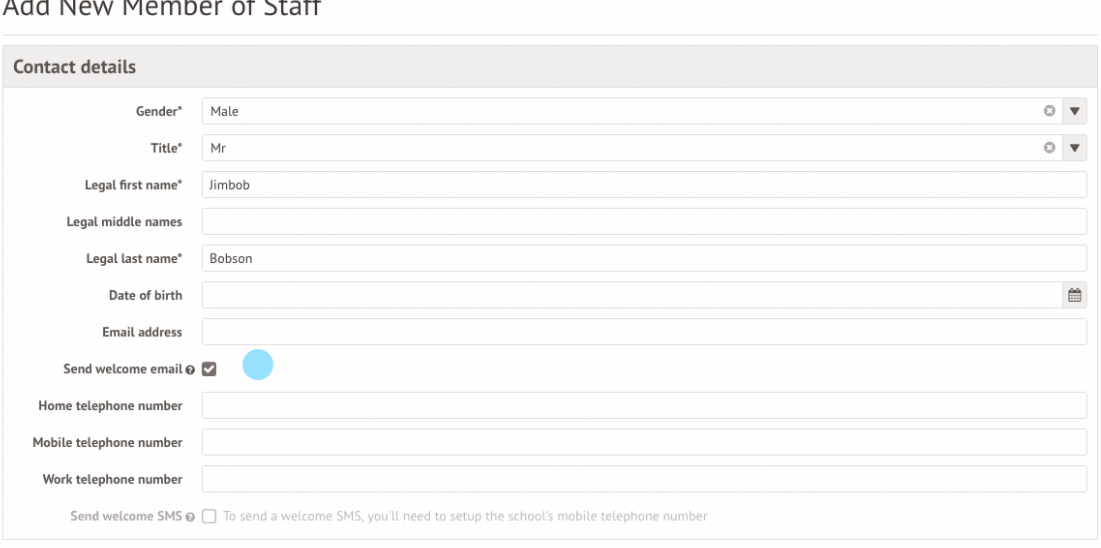 Additional information may definitely be inputted at this stage, simply input this within the respective fields. A business role may be linked in order to set this profile as active and link the profile with a set of permissions. For the staff member to have access to Arbor a Business Role needs to be assigned.
If the staff member if new to Arbor, make sure you add their school email address when creating their profile and check the 'Send welcome email' box. This will send the staff member a direct link and instructions to support them with logging onto Arbor for the first time.
Once all the information is added click on "Create Staff Member". The profile will then be created.