Once you have switched on the Student Portal, the next thing to do is to get students to log in.
As not all schools record email addresses for students (as they need to be different to guardian email addresses), the process will be different depending on whether emails can be sent to students.
Students have email addresses
You may want to send an email directly from the school in advance, to ensure students can look out for the Arbor email containing their logins. Since it would be the first communication from Arbor to your students, there is a possibility that the email will go straight into a junk or spam folder.
Option 1 - Send out login details by email
Click the link at the bottom of this article to download the report template. Do not open the template. You can then import it into your site by following these instructions: Importing a report
You can then create a mail merge email using the fields from your custom report, and send this out to the students.

Option 2 - Students set their own password
If all your students have email addresses on their Student Profiles, they will be able to set their own password for the first time in the same way parents and staff do, from your site-specific login page.
You'll just need to send them the site-specific URL in an email, and direct them to click the First Time logging in? link to reset their password.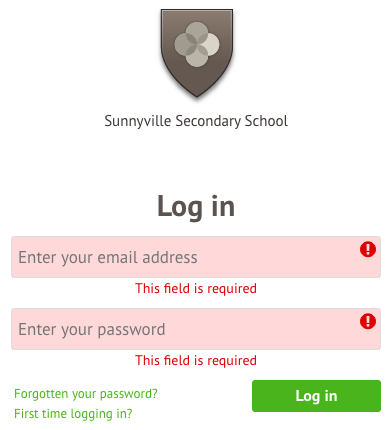 Re-sending login details for one student
To send login details for an individual student from their profile, you can see how to do this here: Resending a 'Welcome to Arbor' or login details email for a student, guardian or staff member
Students do not have email addresses
Option 1 - Send out login details to parents
Follow the steps above to send the welcome email. In the To box, choose to send to Primary Guardians instead. Guardians will need to let students know their login details.
Students can change their password once they log in by following these instructions.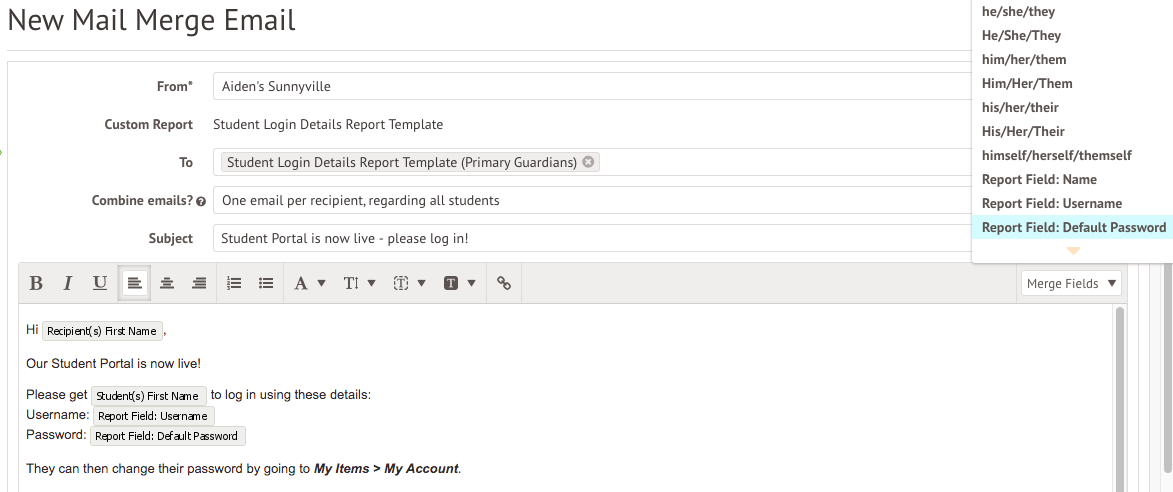 Option 2 - Students logging in without sending an email
If students don't have an email address, you can't send them login details by email.
Students cannot log into the general login page with their non-email username, only the school's site-specific login page. You can see more information on this here: Which URL page should users log in from?
You'll need to find an alternative method of letting students know the login page URL, plus their username and password, outside of Arbor. You can tell them in person, or print a mail merge letter with the information.