Behaviour points can be awarded for positive or negative behaviour on Arbor. There are a few different places you can record points from.
From the Homepage
Select Record behaviour points from your Quick Actions.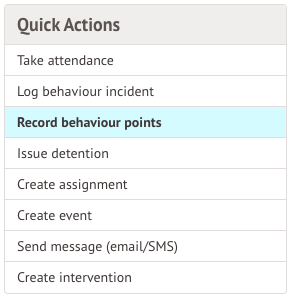 From a Lesson Dashboard
You may already be viewing a lesson through the lesson dashboard of your class (the page you use to take the register and see class and student details).
On the lesson dashboard, there are three ways you can record points – either click the orange Behaviour button to get a drop-down menu, click the grey button, or tick the names of the students involved and click the little blue pencil on the Students panel.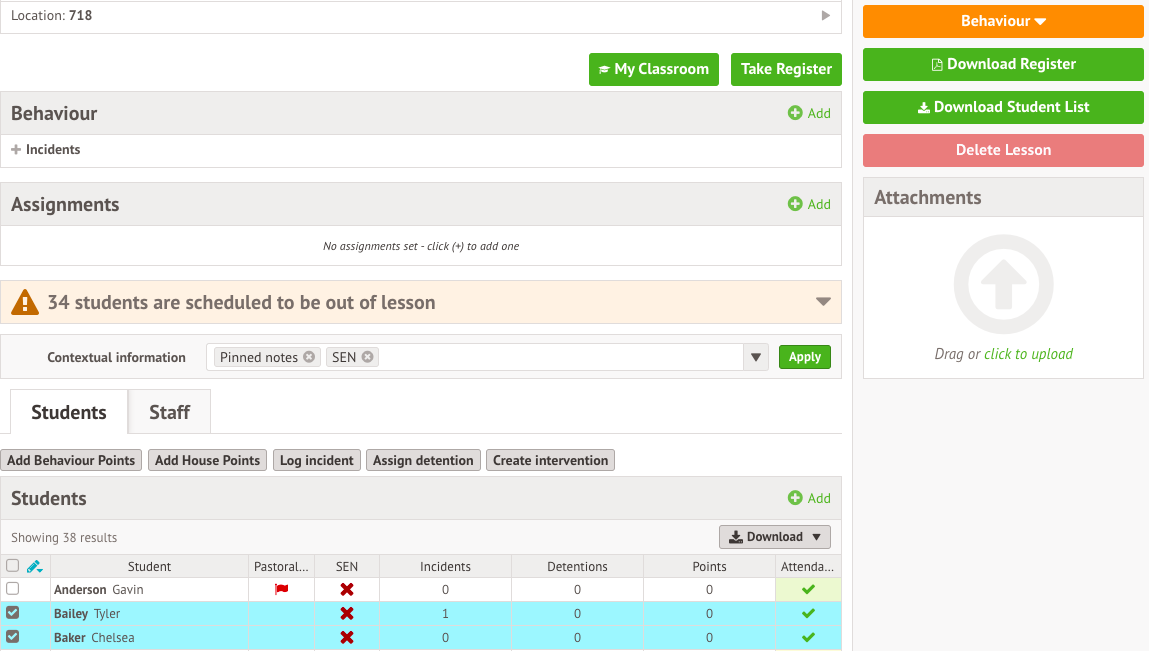 From the student's profile
Go to the Behaviour section from the left-hand menu on the student's profile.
Click the Behaviour Points tab then click +Add.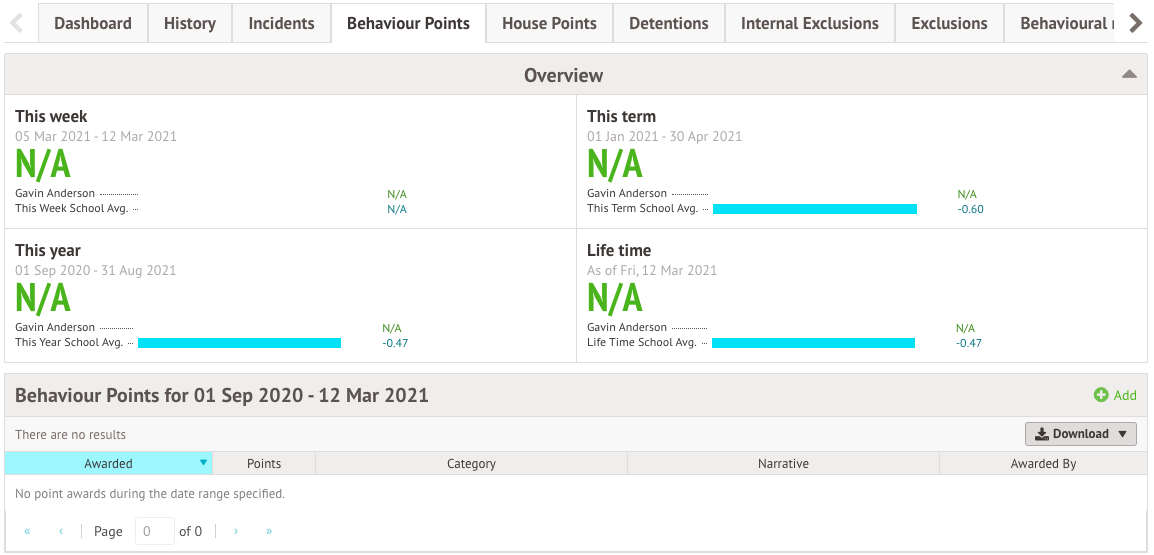 From the Behaviour Dashboard
You can jump to the behaviour section of Arbor through your Shortcuts on My Homepage, or by going to Students > Behaviour.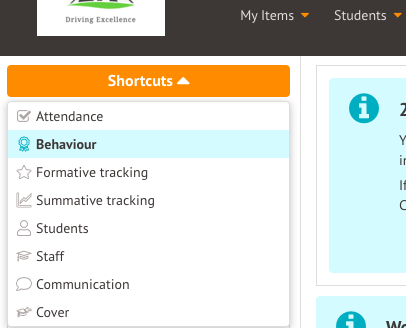 Click Behaviour Points > Recent from the left-hand menu, then click the green Award/deduct points button.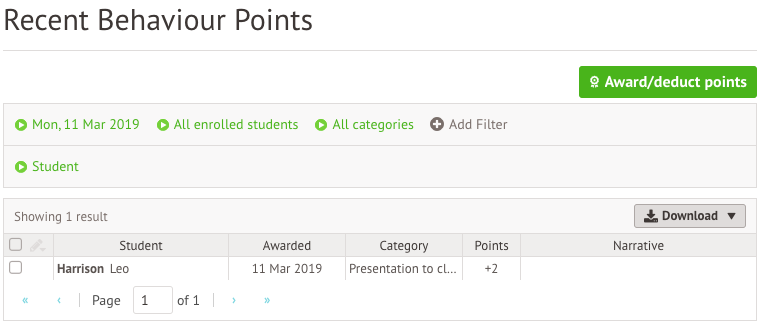 Update the slide over with the details, then click Award/Deduct points. When logging points you need to include:
Who you are awarding the point to - this can be an individual student or a group

The reason

The points being awarded or taken away
Additional notes can be added including the time, location, staff who gave the points, as well as linking it to the lesson students were in at the time.
You can also upload a file, e.g. evidence such as a photo or copy of a piece of work too.