Logging the admissions appeals process in Arbor properly means you can more quickly complete your Spring Census. You can use admissions appeals in Arbor to log appeals and their outcomes.
You can log admissions appeals against any applicants you have already added and rejected.
To log an admissions appeal, go to Students > All Students > Applicants. Select the intake season, then click Applicants from the left-hand menu.
Click on the student you have rejected and in the slide over, select the More information button.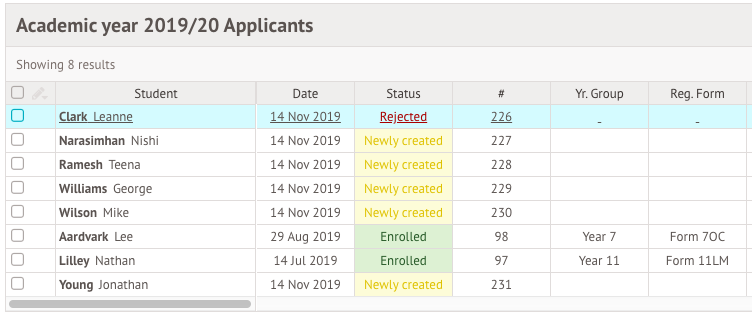 You will be taken to the Application Overview. To log an appeal, click the Lodge Appeal button.

In the slide over, add in the lodged date, the hearing date if you know it, and a narrative, then click Lodge appeal.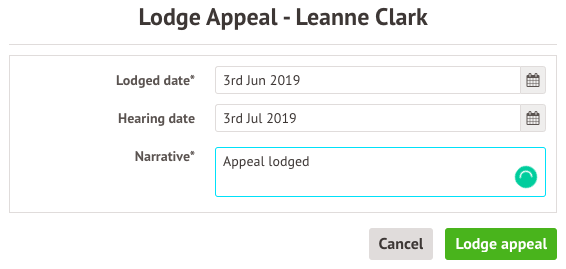 The bottom of the Application Overview page will then show the appeal as lodged and Pending.

Once the appeal hearing has taken place, you can click on the appeal to add a resolution. In the slide over, click the orange Edit button.

You can then log whether the appeal was upheld, withdrawn or rejected. Select one of the options, or select Cancel to make no changes.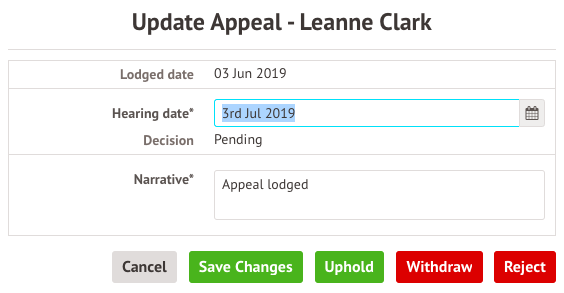 If you select Uphold, Withdraw or Reject, this will then display against the appeal.