Please note, if it is your first time logging into the Parent Portal, you will need to confirm your child's date of birth before being granted access.
Registering a child for a trip using Parent Portal:
1. From the main Parent Portal page, click on the Trips field within the Activities section.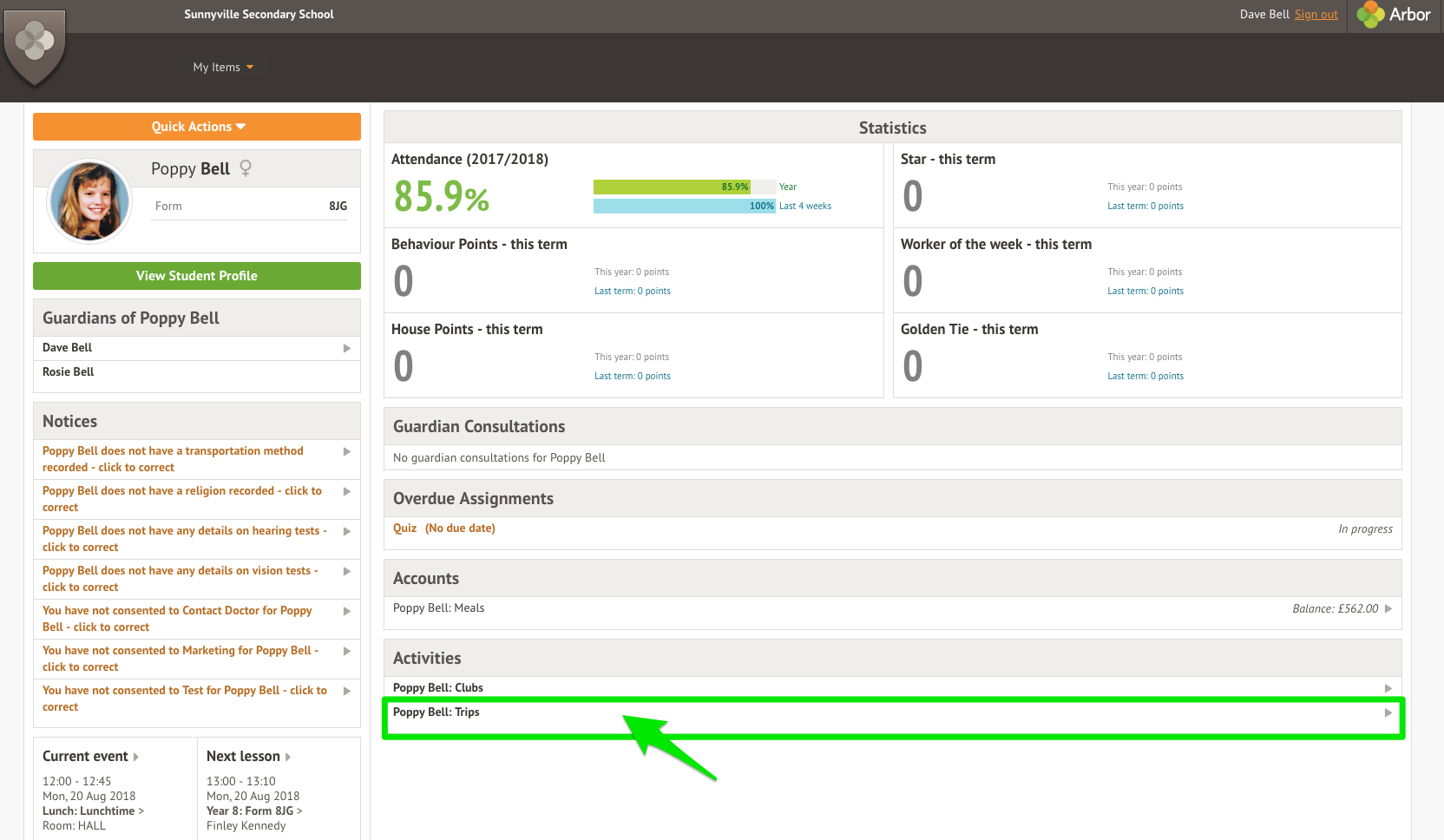 2. The Trips main page features three sections - Upcoming Trips are any trips the child is currently registered for, Past Trips are trips which have taken place and Trips Open are any trips that the child can currently be registered for.
To start registering a child for a trip, click on the desired trip in the Trips Open section.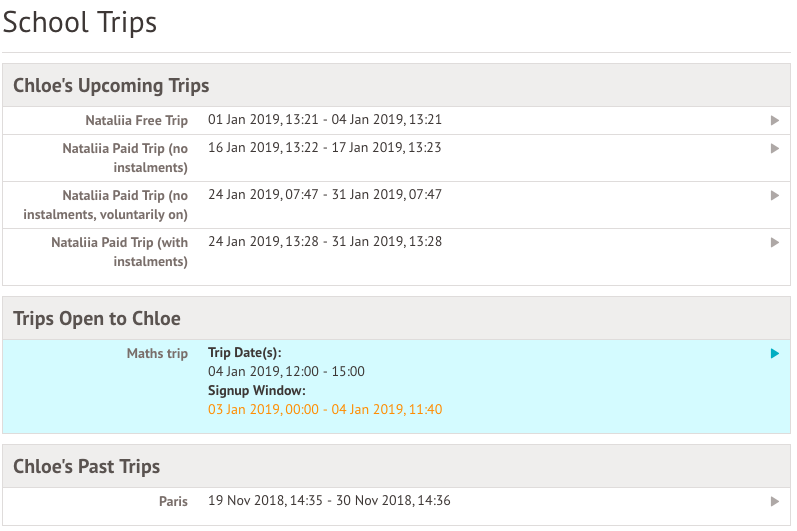 3. On the Trip Overview page, you can see details relating to the trip such as date, time and price. Click on Sign Up to begin the registration process.

4. A slide over menu will appear where you can add consent for the trip by ticking the checkbox and ticking Add Consent.
5. Once consents have been confirmed, you will be taken back to the Trip Overview page. You will now see that the Status field will have been updated to confirmed (assuming consent was not refused). 

When returning to the All Trips page, the trip will now be displayed in Upcoming Trips, rather than the Open Trips section.
Paid Trips:
With trips that require a payment, the process is slightly different. When registering the student for a paid trip, click the trip to be taken to the trip overview page. Click the Sign Up / Add payment button.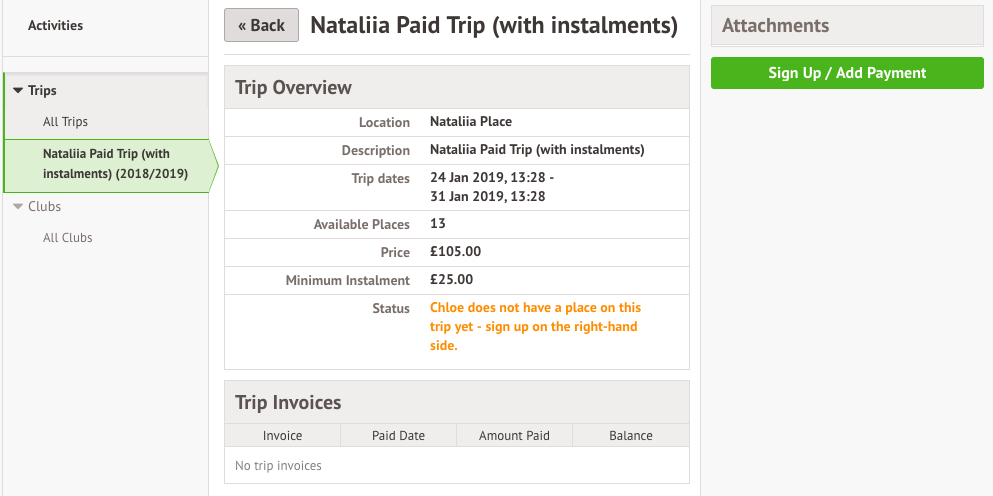 A slide over will appear where you can enter your card details and the payment amount.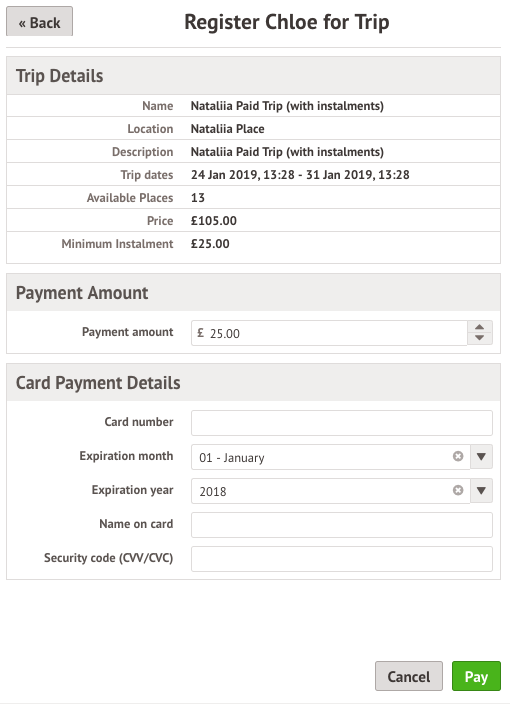 The payment amount will automatically default to the minimum payment. You can only select more than the maximum payment or less than the minimum if your school has chosen to allow voluntary or variable contribution.
Click Pay to complete the payment, or if you are registering for a trip without paying a voluntary contribution click Sign up for trip (No payment).
The status of the trip will then change to confirmed, and the trip will appear on the All Trips page in the Upcoming Trips, rather than the Open Trips section