If you needed to notify the guardians of children attending a club, you can log into Arbor and let all the parents know straight away.
To send an email, go to School > Activities > Clubs. Select the club.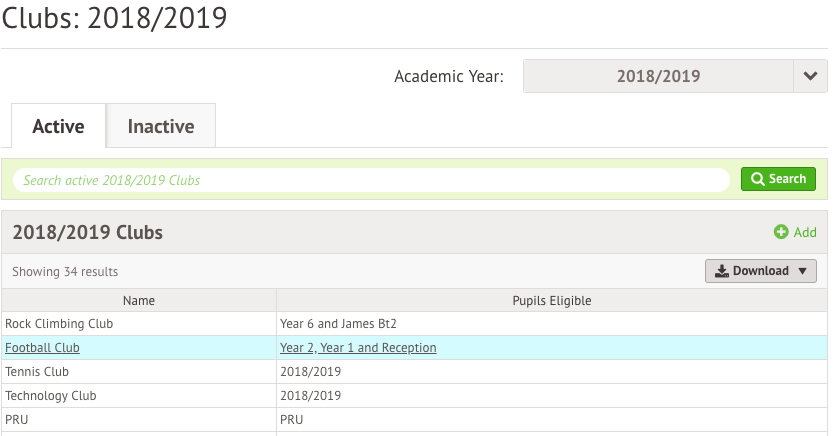 Click today's session in the top right of the Club Overview.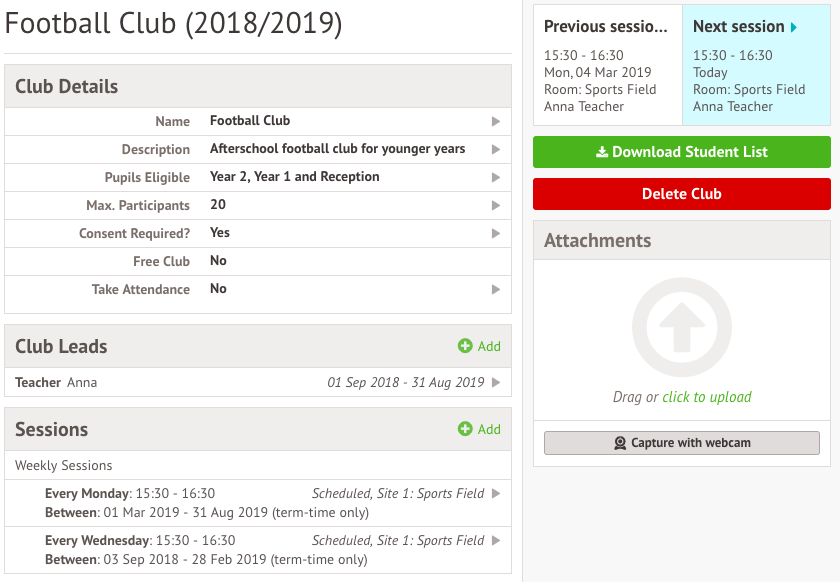 On the Club Overview page, go to the Students section. Select the students and click the blue pencil icon.