How to view and edit school details
You can view and edit school details by going to School > School Details.
Permissions
School: General Admin: Administer - Amend school details
Staff: Contact details: Administer - Amend your school's contact details
School: Documents: Administer

- Add documents to this page
If you would like to know how to add permission to a member of staff, take a look at our article - Viewing a staff member's permissions and giving them an Ad-Hoc permission
From this page, you are able to change multiple school details including:
School name

Centre Number

Website

Printable and standard logo - more details here

School phase, type and intake type for the School Census

School Default Email and Phone number to be used in Communications on behalf of the School - more details here

Other contact details such as postal address
You can edit anything on this page that has a Grey arrow to the right of the information.

Clicking on the arrow will open a slide over where you can edit the data. Click on Save Changes when you are happy with the changes made.

Uploading documents and files
On the right-hand side of this page, you can upload general school documents such as the School Improvement Plan.
You'll need the School: Documents: Administer permission to add documents here. If you don't have the permission, you'll need to ask your admin team to give you permission using these instructions.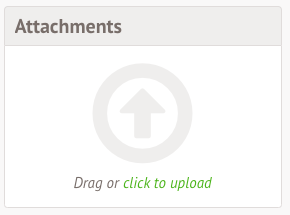 Changing your opening date and URN
If you have become an academy, you'll need to change your details.
Click on the Opening dates field to update this. In the slide over, you'll need to add the new name, number and URN.
FAQ
Can we add new School phase, School type, Governance type or Intake type?
It isn't possible to add new options to these sections, as these options have been provided by the DfE.
You can see a full list of the available options on the DfE's website here: Codes for sections about your school.
If you're unsure which option to select, please contact the DfE.
Can the school use two email addresses for communications?
You can add multiple email addresses here, but Arbor will use the email address that is set as Default within School Details as the sender address within Communications. If you are sending as the School within an email, this will send from the Default email address.
How can we change our DfE number?
If the DfE has advised that they will be changing your schools DfE number, check on School Details to see if the new number is reflected here. If this has not been updated, you can change this from within School > School Details. Click on Establishment Number within the Educational Institution Details.
Who is set as the Head Teacher?
This page will show any staff who currently have the Head Teacher business role allocated to their profile. You can add this role to other staff, or click into a person from here to edit the business roles on their profile.