It isn't possible to remove the colour-coding from marksheets, but you can remove the colour-coded portion from the Report Cards. Ad Hoc assessments cannot be colour-coded, because you cannot set targets for Ad Hoc assessments.
In your report card, in the General tab, click Colour marks.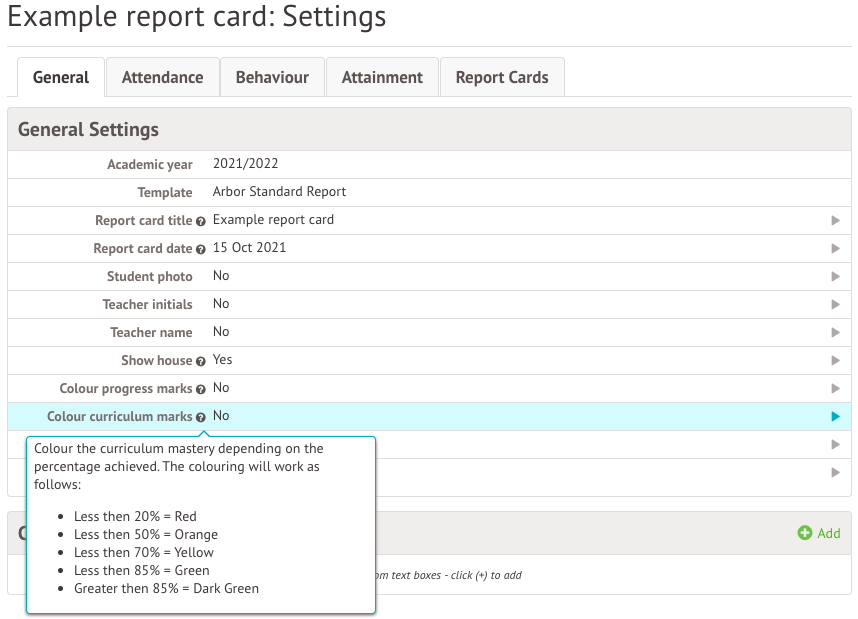 Make sure this box is unticked, then click Save Changes.

If you do choose to have this on, hover over the question mark to see how the colour-coding is done.
For summative marks, this is in line with the colour-coding on the marksheet: How the marksheet is colour coded - editing Target Judgement Rules
For curriculum assessments:
Less then 20% = Red
Less then 50% = Orange
Less then 70% = Yellow
Less then 85% = Green
Greater then 85% = Dark Green