The staff member's next of kin can be viewed from their staff profile. Staff members can also edit their own Next of Kin details.

Permissions
You'll need the All Staff: Basic HR Administration permission to edit Next of Kin. If you don't have the permission, you'll need to ask your admin team to give you permission using these instructions.
Clicking on one will bring up a slide over with basic details.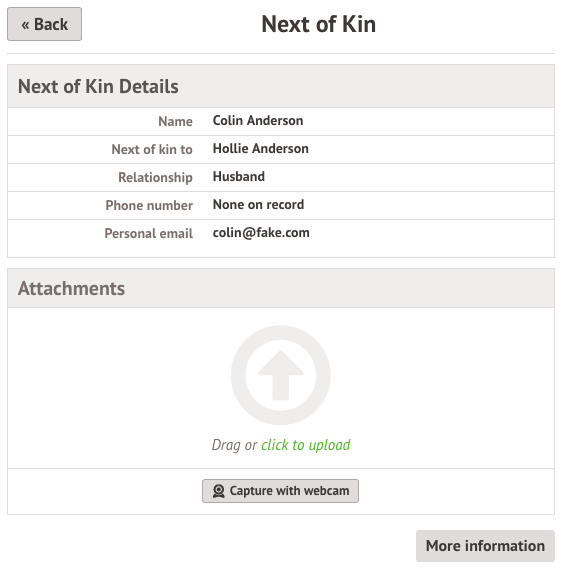 You can add a next of kin by clicking on the '+Add' option and updating the slide over with details.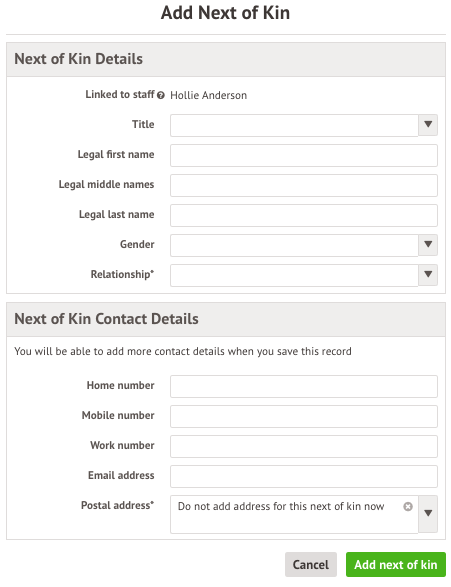 When a next of kin is added with a contact number they are set as the emergency contact for the staff member. These can be viewed quickly at the top right of the profile.

Editing a Next of Kin record
It isn't currently possible to edit the name of next of kin details - you will need to delete them and re-add them.
Deleting a Next of Kin record
To delete a next of kin, click the field you would like to delete.
In the slide over click More Information.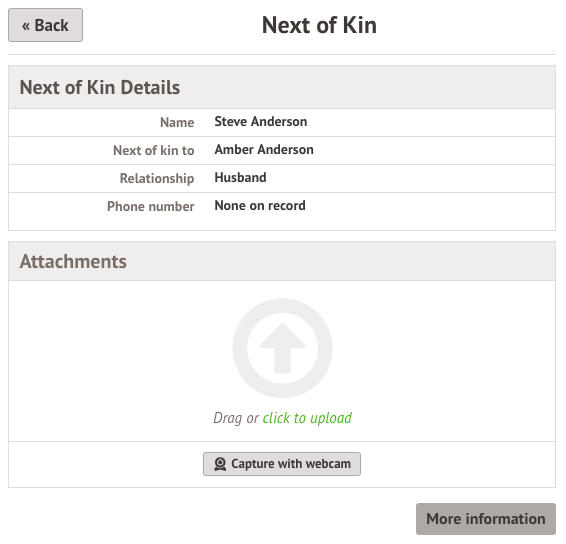 On the Next of Kin Overview, click the Relationships field.

Click Delete in the slide over.