Our tables give you a powerful and easy-to-use spreadsheet, with intuitive features such as quick search, full-screen mode, and column filtering and resizing.
We're always looking for ways we can improve, so if you have any feedback, please submit it here: Improved tables in Arbor
Bulk actions
The Bulk action button can be used in two ways:
for bulk editing
to take further actions
You can see more about using this feature here: How and what can I update using bulk actions?
To bulk edit, you can either:
use the shift key to select fields in a rectangle
click on a field and drag until they are all selected
hold down your control key and select the values you want to change
Once you have selected the (editable) cells to update, click the Bulk action button to change the cell values in bulk. For example, on the Bulk Edit Marks Advanced page, you can bulk fill the attendance marks, and on the Formative Assessment Marksheet, you can edit marks or add evidence.
To take further actions, tick the boxes next to students then click the Bulk Action button to take further actions or follow-ups, such as sending communications.
If you tick rows to use a bulk action, then apply a filter, we'll exclude the rows you've filtered out and let you know.
You can also bulk fill a whole column! Select the arrow, and click Bulk Fill > Blank Values.
Downloading, ordering and resizing
Download your table into different formats such as Word or PDF by clicking Download - you can see more about using this feature here: What files can I download from Arbor?
Click the column headers to sort from highest to lowest or alphabetically.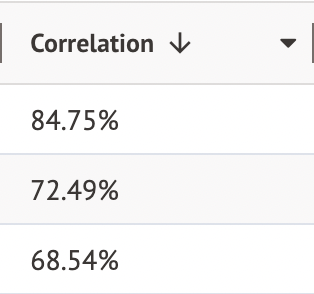 Click and drag the line between two column headers to resize the column. You can also drag and drop your columns into any order you like, and we'll remember them for you for when you return to this specific page.
The option buttons at the top
Use the arrow buttons to undo or redo the last action taken.
Top Tip: You can also use your cmd (cntrl on a Mac) + Z keys to undo data entry.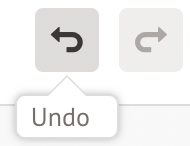 Choose whether to hide any columns using the Hide columns feature - just untick the box and the column will no longer show. Top Tip: Click and drag a column offscreen to hide it too!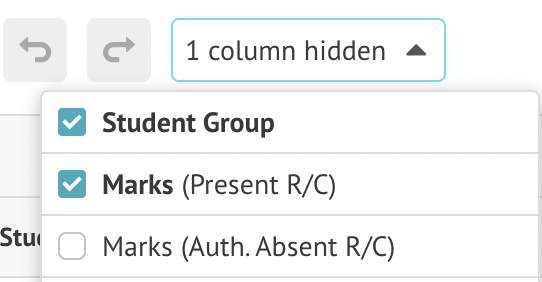 Click the tooltip button to hide or unhide tooltips showing more information when you hover over a field.

Use the cog button to:
change your spacing and text display size
reset your table settings
disable colours in the cells
enable vertical column borders to your table
Top Tip: This won't change any data in the table, just the way it's displayed. It's also saved on a per-user per-table basis, so you'll need to enable it on your favourite tables.
Bring up a full-screen view of your table using the expander.
Search, sort and filter your table
Use the search bar to find specific pieces of data in the table, such as to search for a student's name.

Click the arrow in a column header to open your sorting and filtering options. Use the filter to only show rows with the selected values.

The footer will tell you how many results are shown based on your filter.

Pin this column to the very far left or far right of your table. Pinned columns will always be shown on the screen, so you never have to scroll to see them. Select No Pin to put it back where it originally was.
Click and drag the line between two column headers to resize the column. If you columns are too wide or narrow, select to autosize the current one to the correct width, or all of them. Top Tip: Use the cog button and select Reset your table settings to revert back to the default widths.
Different ways to enter your data
Top Tip: You can only fill in fields that are editable (fields that have an arrow or pencil icon).
Fill in a field by typing in and pressing enter to jump to the next cell below. You can also click the pencil icon if you'd prefer to use your mouse.

Click in the bottom right of a field and drag down to fill in cells in bulk.
Copy and paste from any source, across multiple fields.
To copy, select the fields and drag until they are all selected, then use Ctrl+C (Windows) or Cmd + C (Mac).
To paste, select the fields and drag until they are all selected, then use Ctrl+V (Windows) or Cmd + V (Mac).
You might need to agree to share data from your Clipboard with Arbor by clicking Allow in the pop up.

If you enter an invalid value, the value won't save and the field will be reset to blank.
If you paste in an invalid value, there's now no more getting trapped in the editor. Now it'll highlight the invalid value in red, and won't send the data to other areas of Arbor until you fix it.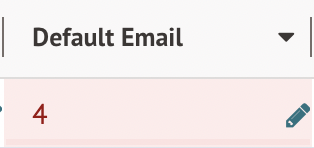 If you try to go to another page in Arbor, we'll ask you whether you want to keep editing, or if you want to navigate away and remove the invalid data.
If you refresh the page, close your window or tab, or leave Arbor, the invalid value won't be saved. You'll get a pop-up to confirm you still want to leave the page.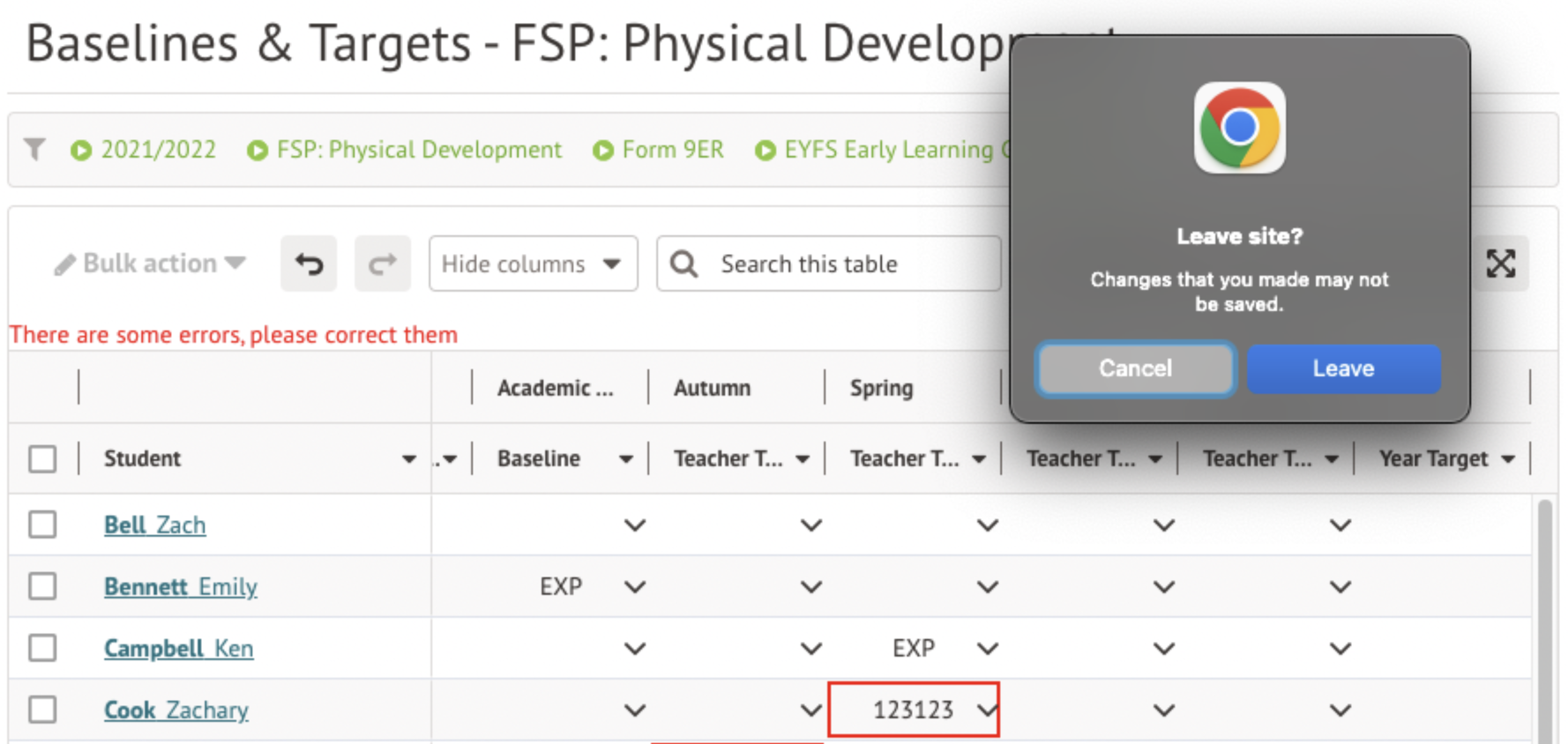 Tables in slide overs
In slide overs where you can add additional rows, the tables are reduced to save space and don't show the options for:
search bar
hidden columns
downloads
re-ordering columns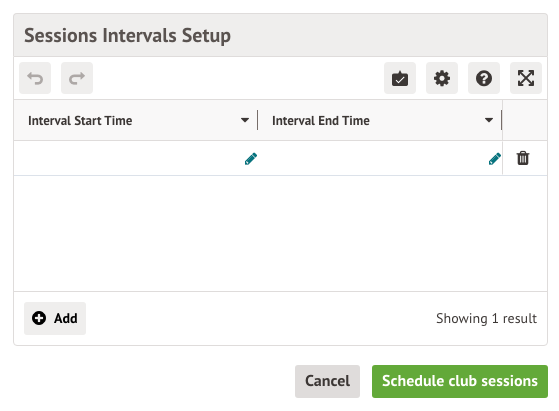 If you try to save with invalid data (such as a date in an invalid format), we'll let you know you need to correct it.
Top Tip: You'll also see messages like this on form-based tables not in slide overs (anywhere that doesn't save automatically but has a save/submit button).