Bulk updating allows you to easily and quickly add information and perform actions for large groups of people. Some possible things you can do using bulk actions are:
Assigning to interventions

Sending Communications

Top up accounts

Allocate candidates to exam seats

Resolve behaviour incidents

Replace academic leads
You can bulk update things anywhere you see the pencil icon on the left-hand side of a data table.
Hover over a box and click to tick it. Untick the box by clicking again.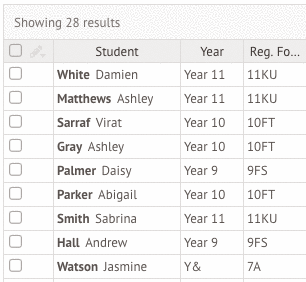 Alternatively, hover over a box, click and hold down your mouse button. Still holding the button, move the mouse downwards to select multiple boxes at once.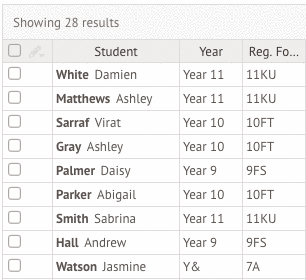 Then you can perform bulk actions by clicking the pencil icon, which will now be blue. The option available depends on what page you are currently on.