The data quality dashboard on Arbor allows you to view and add missing data on Staff, Students and Guardian users on Arbor.
To view missing or invalid staff email addresses, go to School > Data > Data Quality Dashboard > Staff > Contact details > Email Addresses.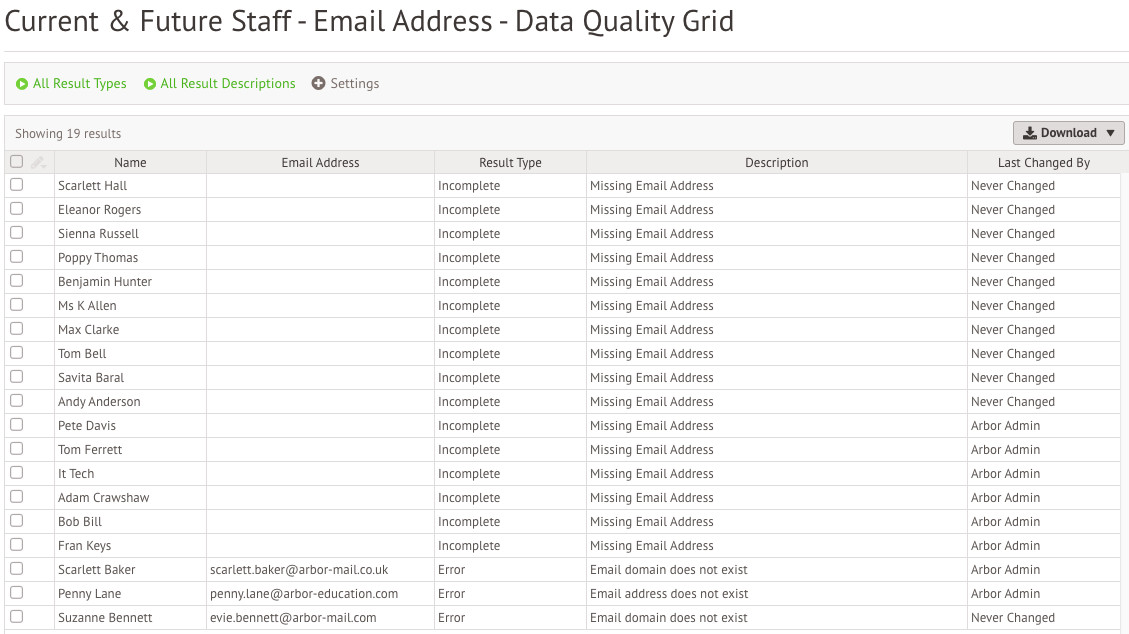 To add in a missing email address, click the empty email field.
In the slide over, select the type of email address for the staff member (we recommend you use work emails as this is used as their username to log in with).
You can also choose whether to send them a welcome email to allow them to set a password and log in to Arbor.

If you have any errors, you can click the error to add a new email or ignore the error.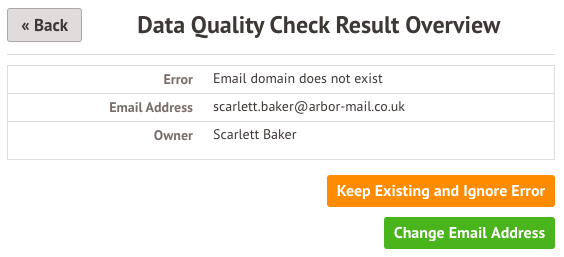 Can we edit an email address from here?
To amend existing staff email addresses, you'll need to do this from their Staff Profile by clicking +Add to add an email address or clicking the email address to amend it.