The Positions page
Go to School > All Staff > HR Admin > Positions. Here you can add new positions by clicking +Add. The In Use tab shows a list of all active positions and the number of position holders.

The Historic tab shows a list of the positions that are no longer in use by the school.
To activate a historic position click on the position to be activated and from the slide over click on More. The overview of the position will load. Click on dates and either remove or update the end date to activate.

The All tab shows all your used positions and ones with no staff assigned. This tab is where newly created positions will appear.
Adding a position
You can add new positions by clicking +Add. Fill in the information in the slide over, then click Save Changes. The position will then appear in the All tab.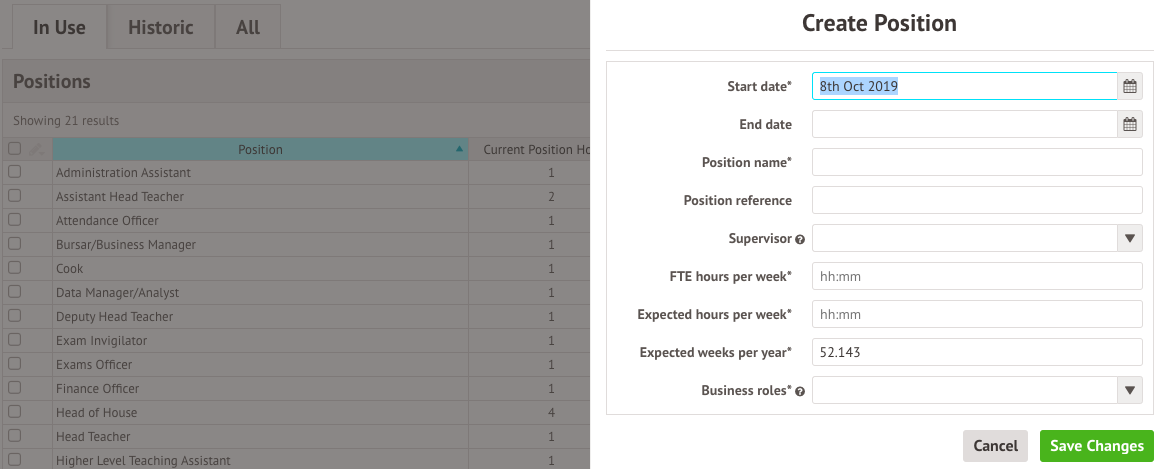 Editing a position
You can bulk select multiple positions and edit their Position Category and Census Role Identifier. For more help with bulk updating, see this article.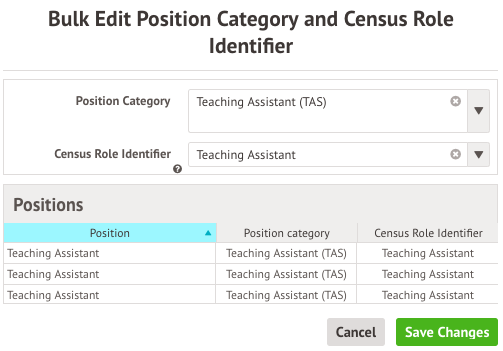 When clicking on a specific position in the positions overview list a slide over will appear.
Edit the position by clicking Edit

Add or edit the position category and census business role by clicking them

Visit the Position Overview for that position by clicking More.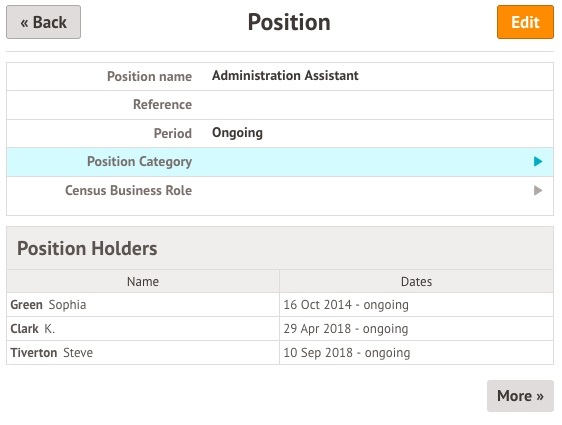 Add a position category and census role, then click to Save Changes.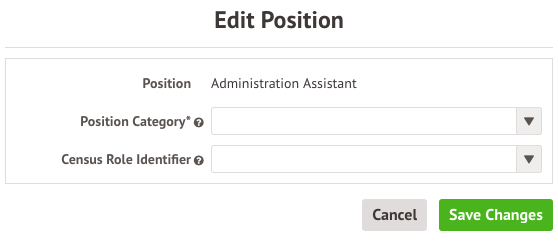 Position overview
The Position overview is where all the information of the position can be edited or added.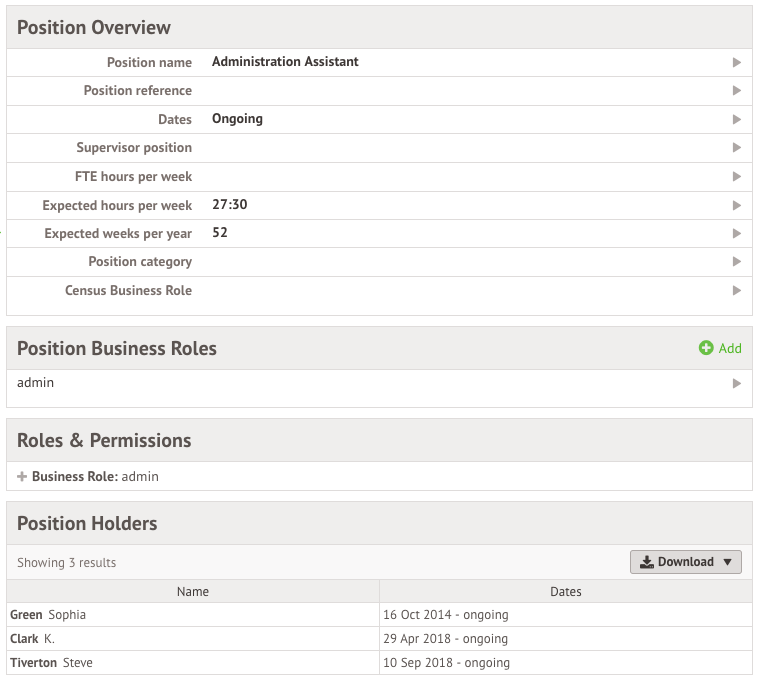 Information can be edited by clicking on the row you would like to edit and updating the slide over.
Position Category
In the Overview section, a category can be added to the position, this information is needed for the Workforce Census. To add/amend click on the Position Category and choose the category from the slide over.
Position Business Roles
On Arbor a position can be linked to a business role, this is the role that gives staff members access to specific sections of Arbor. To link a business role click on '+Add' and choose the role.
Clicking on a business role from the position overview will display a slide over with the permissions within it.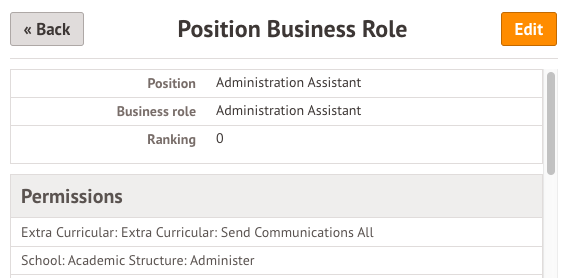 On the slide over, at the top right, there is an edit button. This can be used to Remove The Business Role from within the Position.
Roles and positions
This will show the same list like the one in the Position Business role, to quickly view the permissions within the role click on the (+) sign and view the list.

Position Holders
This table has a list of all staff members (Historic, Current and future) that have this position linked to their profile.

Clicking on a staff member's name from the grid loads a slide over with basic information of their position with the school. To edit the staff post details click on edit and update accordingly.