When you're assigning pay scales to staff, you need to do this from the Salary section of the staff profile. If the staff member doesn't have a contract Post, the Salary section will be missing.
Please note that because the Position field is mandatory in Arbor, this won't happen when adding new staff contracts, only for staff contracts migrated from a previous system.
Click the Add Post to Staff Contract button to add a contract post.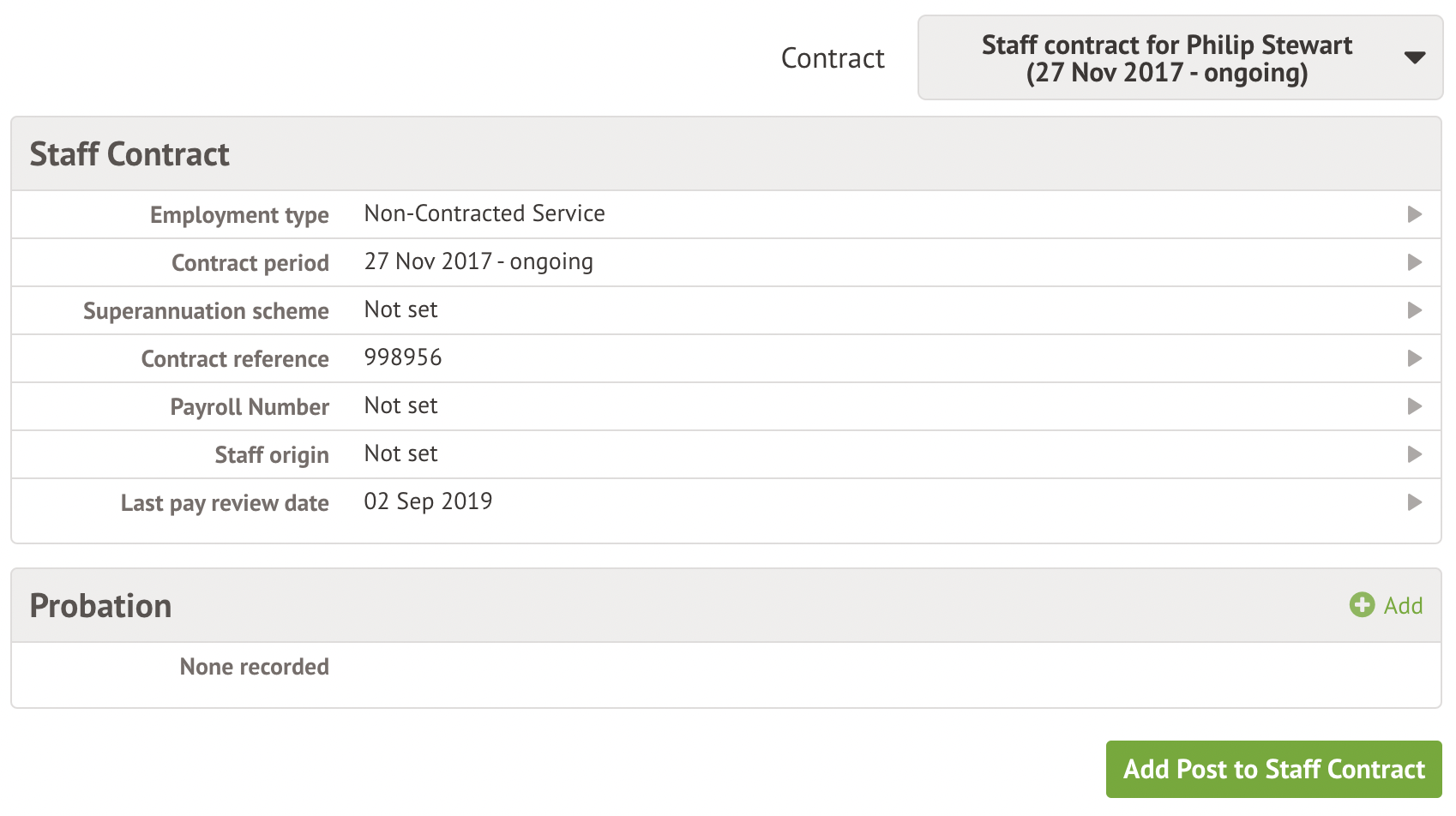 Fill in the post information in the slide over. Once you do this, the Salary section will appear and you can add salary details, such as assigning them a Pay Scale.
Double-check you've set up the position with the right position category and census business role - you can see how to do this here.