To view staff absence, go to School > All staff > Absences.
On this page you can see any upcoming staff absences, including Total Working Days Lost (the full number of scheduled days of absence) and Filtered Working Days Lost (the amount of days absence that occurs within the selected filter dates).
To view overall staff absence statistics, go to School > All staff > Absences > Statistics.
This Staff Absences Statistics page provides an analysis of the staff absences recorded over a specified period of time, including each staff members' total absences and working days lost.
Click on the filter bar at the top of the page to change the information displayed in the table.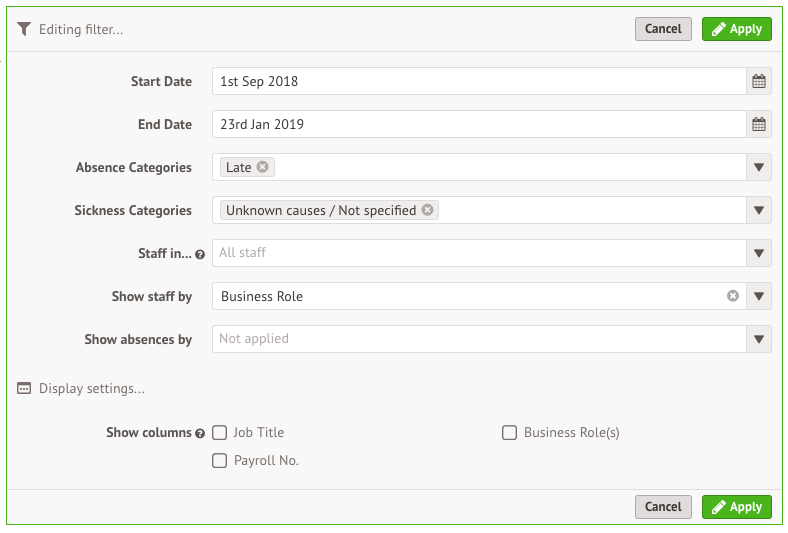 Top Tip: You can also see an individual staff member's attendance on their Staff Profile. Just select Attendance from the left-hand-side.