School > All staff > Absences > Statistics (left hand side).
Staff Absences Statistics page provides an analysis of the staff absences recorded over a specified period of time. The report generated presents an overview of each staff members' total absences and working days lost.

Click on the Filter link at the top of the page and assign the required time-frame and which absence types and Business Roles to display.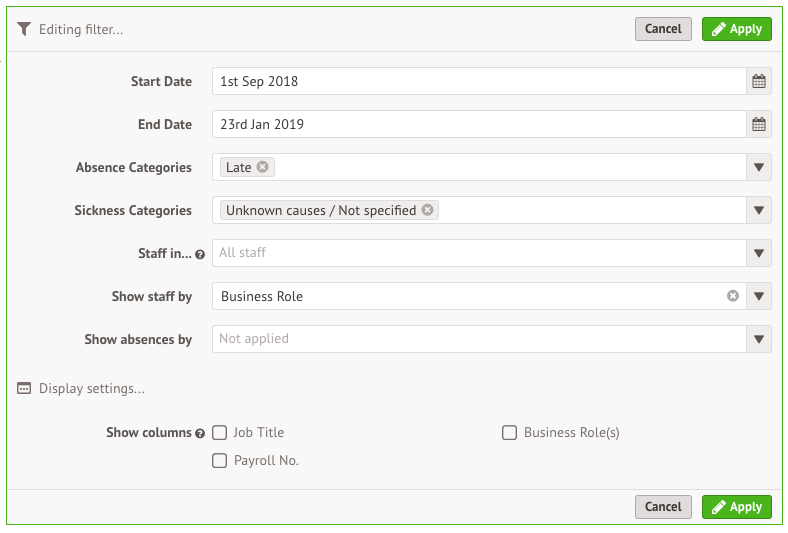 Top Tip: You can also select an individual staff member's profile, choose 'Attendance' on the left and see their specific absences. 
For more information, you can watch a video about this topic here.
Haven't found what you're looking for? Check out our video playlists. Want to learn more? Join one of our webinars.