If you use the Arbor App at your school, you have the option to enable in-app messages. This allows your school to send information to parents within the Arbor App.
Parents can enable push notifications when installing the Arbor App on their phone, which means they'll be notified when they've been sent a new in-app message (whether they're logged in or not).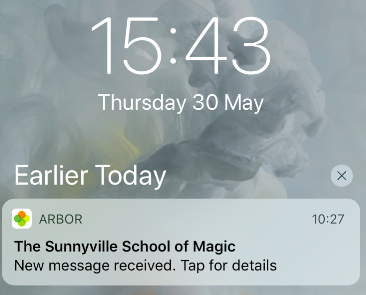 Sometimes, parents may stop receiving push notifications to their phones. Even though they may have enabled push notifications on their phones, iOS devices occasionally block push notifications if the phone is receiving a lot of them.
If they do stop receiving messages, they can complete the below steps to enable them again:
Close the Arbor App (make sure that it's not running at the background - see this video on how to do this)

Go to your settings and switch OFF push notifications for the Arbor App.

Restart your phone.

Go to the settings and switch ON push notification for the Arbor App.

Restart your phone again.

You should then be able to receive push notifications again.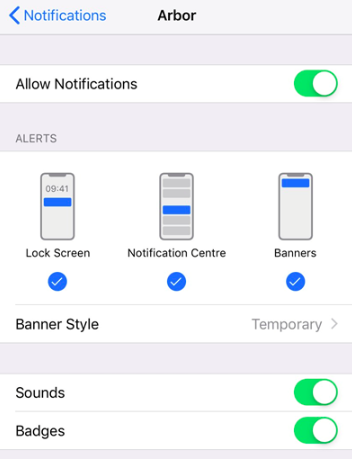 If after all the steps above have been completed and push notifications are still not appearing, uninstall the Arbor App from the device and install it again. When installing the second time, make sure that you agree to receive push notifications from the app.