We have created a report for you - all you need to do is download the template attached, and head to the Custom Report Writer on your Arbor site then create a new report from import.
To do this, open your Arbor MIS and log in, Click on School > Custom Report Writer and the reports dashboard will load.
Click on the green button 'Create New Report' and scroll and click on 'Import a report'.

A small window will then open, click on browse and locate the student file you previously saved on your computer and upload it.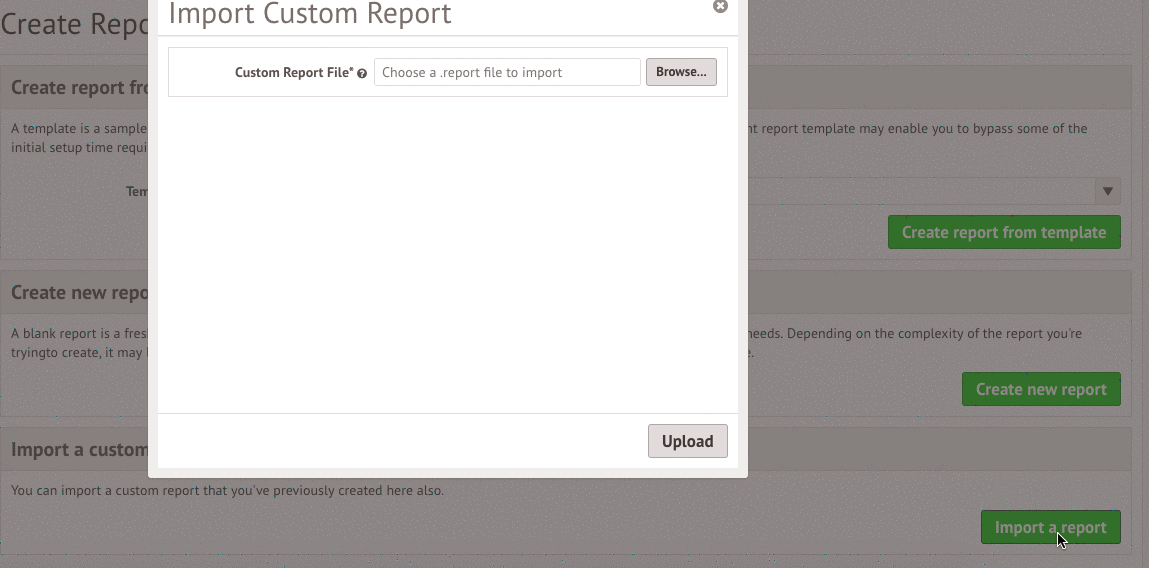 Once the file is uploaded you'll be able to view your report.