There are three methods for collecting data for staff in Arbor (aside from asking them directly and updating the data).
Download a staff profile to give to a staff member to check their details. Just click the green Download/Print... button on the right-hand side of their Staff Profile.
Create a form (such as in Google) and send staff the link to the form through a Mail Merge email.

Create a report pre-filled with the data you already have to generate letters or emails you can give to staff to check their details. You can see the full process for this below.
Step 1 - Create your custom report
Go to School > Custom Report Writer and click the green button to Create new report.
Add a name and select that your report is about Staff.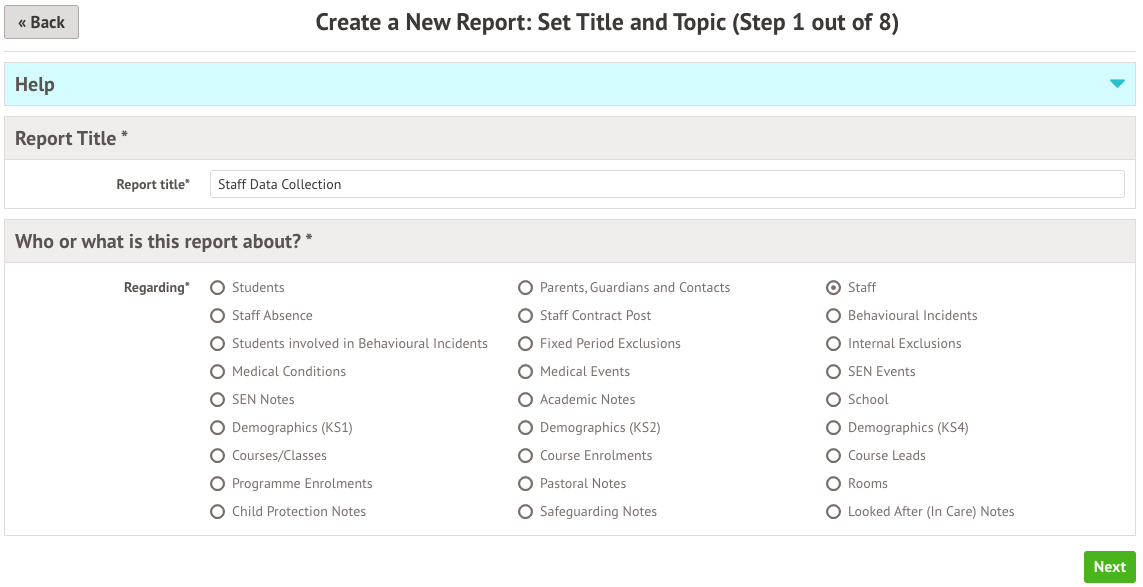 Select your date range to look at staff between. Top tip: set the date as Today to exclude any staff who have left or not yet started.
In step 3, search for any columns you want to add to your report, then drag and drop it onto the right-hand side. You can also click and drag to reorder the columns.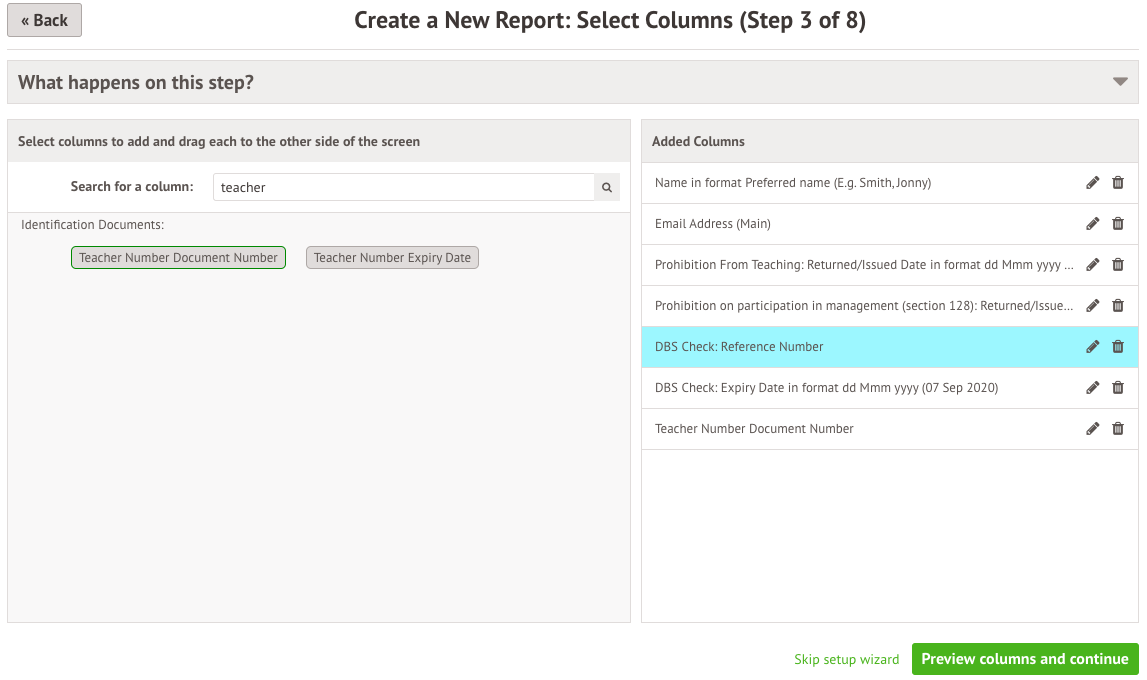 Click Skip setup wizard and Save and View report to see your current staff details report.
Step 2 - Create your letter or email template
Go to School > Communications > Templates > Letters/Email and click +Add to set up a new letter or email template. Choose the Custom Report option.

Choose your staff data collection report you just set up.

You'll be taken to the email or letter creation page.
Create your message and insert merge fields of the fields you used in your report. This will enable staff to check the information you hold or flag it to you if it's blank.
Then click the green button to save your template.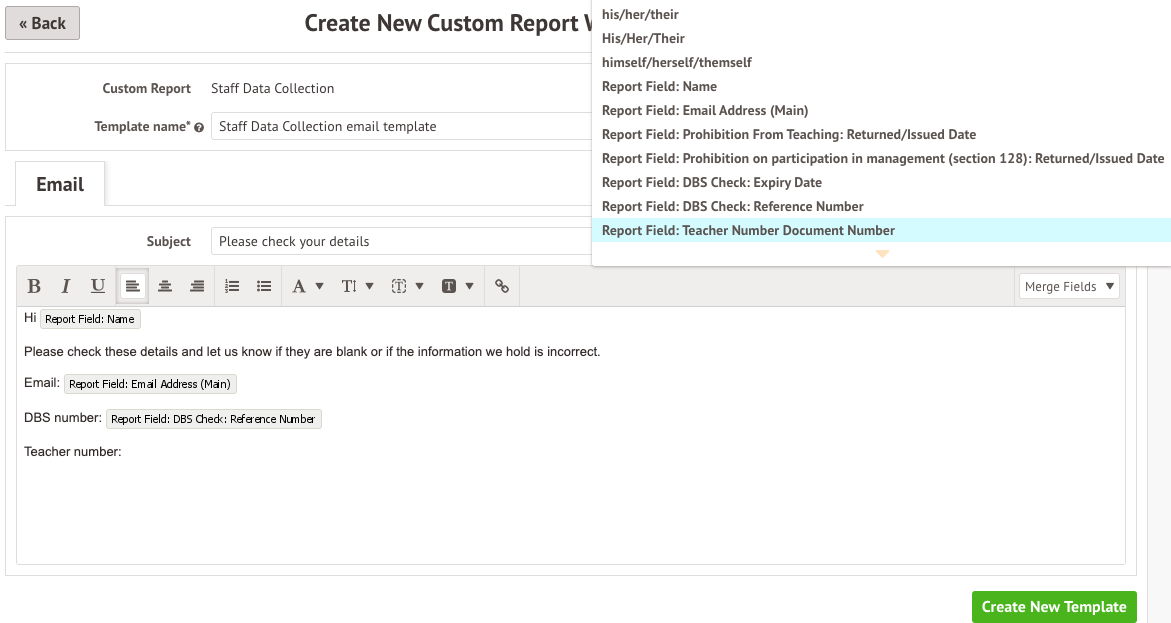 Step 3 - Set up your mail merge using your custom report data
Go to School > Communications > Email/Letter > New Mail Merge. Click the Load Email template button to select your template.

In the To field, select the people who were included in your custom report, then click to Proceed.

You can then check a few emails and generate the message. Remember, you must print out and manually give out or send letters.