How can I see the teacher for each registration form, class or lesson?
To see who teaches each class, go to School > Programmes > Courses (on the left) > Table view. Here you can see each class and the Academic Lead assigned.
You can add academic leads from here if you'd like using the bulk actions.

Can we send students their timetables in bulk?
When you download timetables for students in bulk, the PDFs will be downloaded together into one file.
To send students their timetable, there isn't a way to send them in bulk. You would need to download each student's timetable, then send it to them via an email attachment one at a time.
The other option is to enable the Student Portal at your school for students to log into. They can view their full calendar timetable through the portal.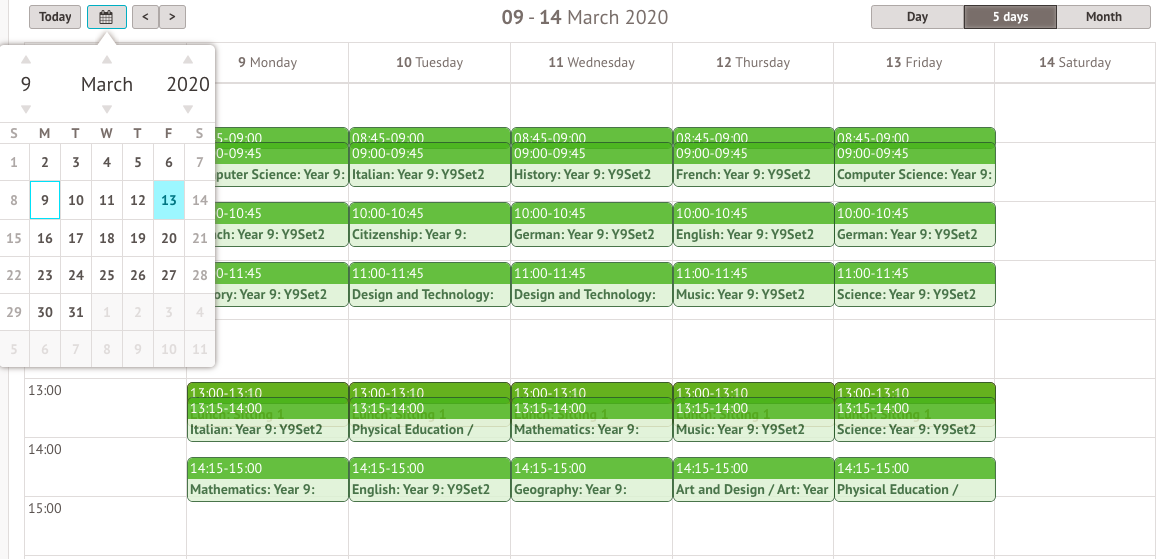 Can we timetable in a double lesson with a break?
You cannot timetable in breaks - Arbor presumes there is a break whenever there is nothing scheduled in the student's calendar.
If your class has a short break between a double lesson, we recommend extending the length of the first lesson to when the break ends, so students do not have a gap in their calendar and a teacher can cover the session. For example, if your class has a 50-minute lesson, a 10-minute break then and hour-long lesson, we recommend scheduling it as 2 one-hour sessions.