Although there is a business role for Head of Year, assigning this business role will not link the staff to the students (for example for My Homepage).
To assign someone as a Head of Year you must link them to the year. Once you have assigned these, you can use them all over Arbor! Send Mail Merges to students' heads of year, or choose to notify them when a behaviour incident is logged.
Permissions
You will need the School: Pastoral Structure: Administer permission to manage year groups. If you don't have the permission, you'll need to ask your admin team to give you permission using these instructions.
Edit pastoral leads
Edit other pastoral leads such as Head of Year from Students > Enrolment > Pastoral. Just select Year Groups from the left-hand menu.
Make sure you select the right year from the drop-down menu, then select the group you want to edit.
Adding a new head
Click +Add to add a new staff member.

Add the staff member and select the dates, then click Add Tutor.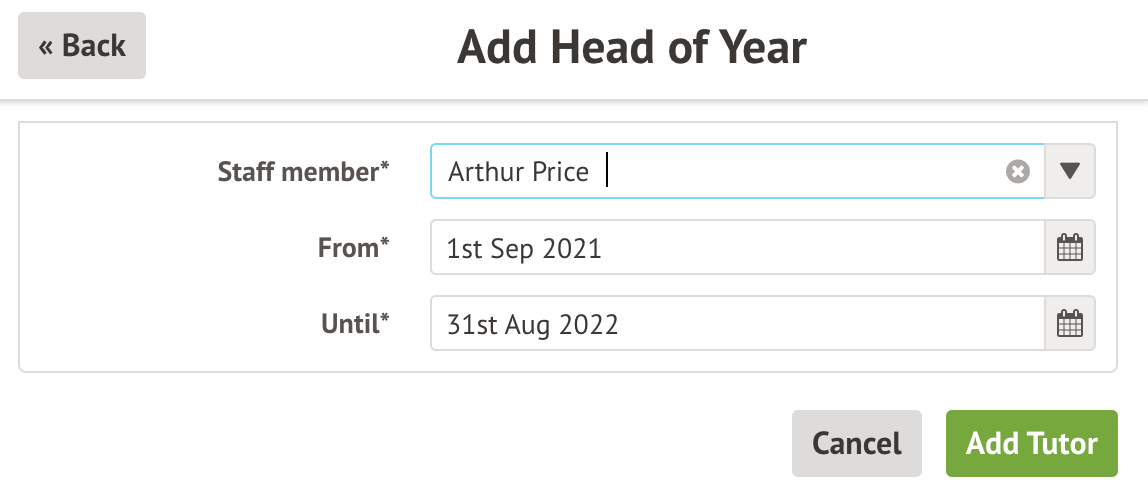 Removing a head
Click into the staff member.

Click Edit in the slide over.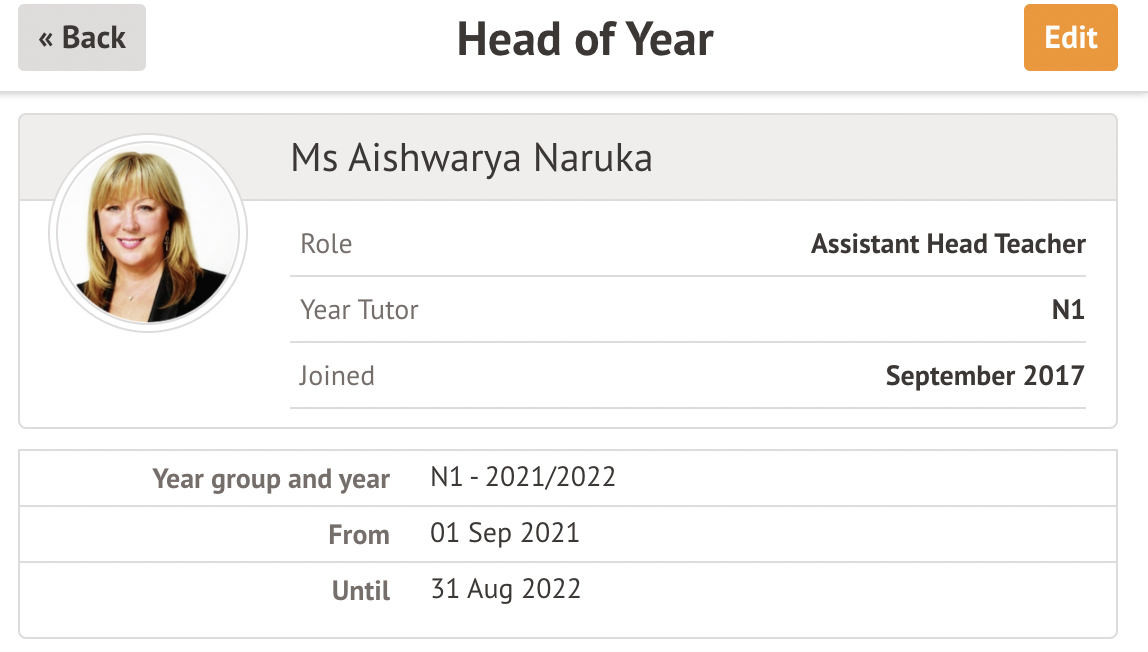 If the staff member was incorrectly assigned, click Delete.
If the staff member used to be Head of Year but is no longer, edit the dates and click Save Changes.