Adding Free school meal eligibility to a student's profile allows you to to not charge the student for meals and certain clubs and trips, and to report eligibility in your census (you can see errors that may flag in your census for FSM here).
To add a period of free school meal eligibility to a child, go to their student profile and scroll down to the Background section.
Click +Add and select Add Free School Meal Eligibility.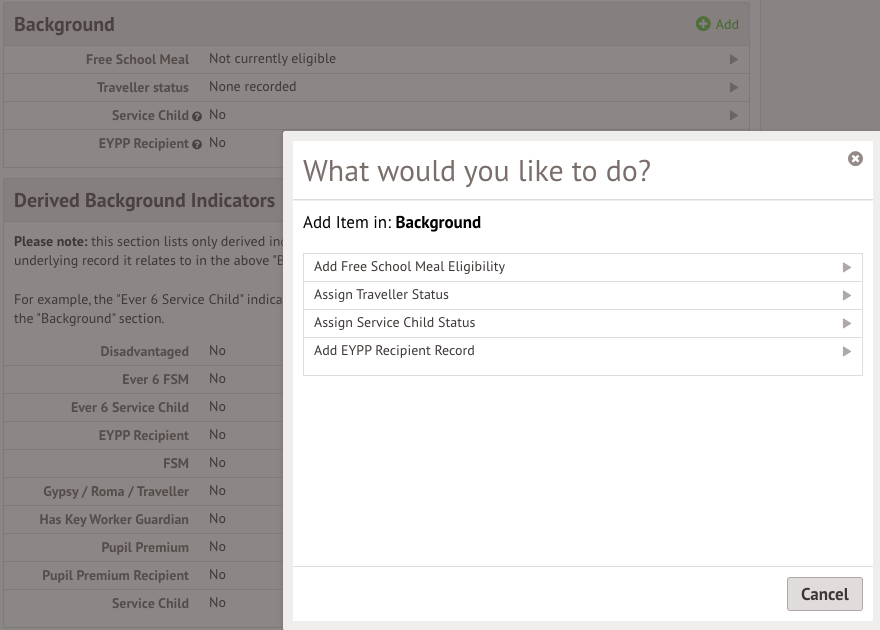 In the slide over, add the dates they were eligible for free school meals for, then click Add eligibility.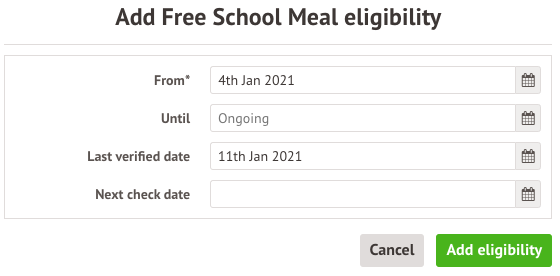 You will see the Derived Background Indicators section will also be updated with FSM and any other indicators calculated in the background.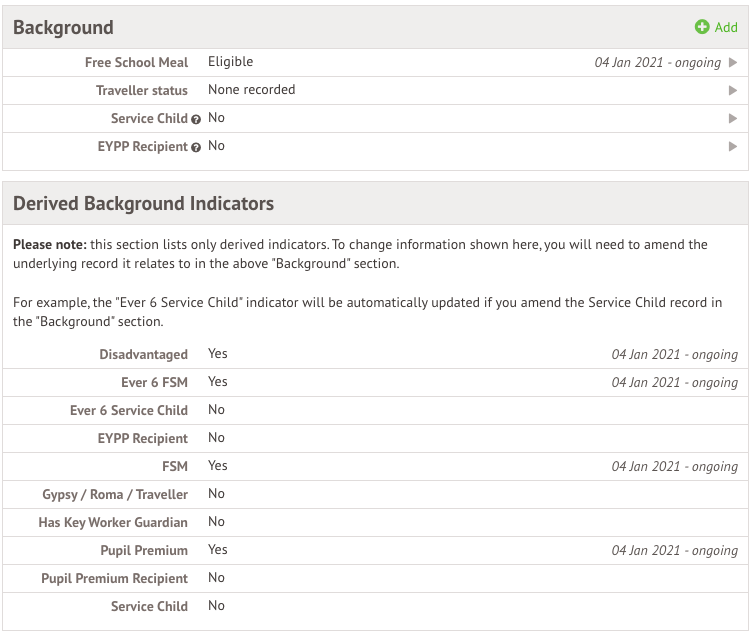 Make sure none of the FSM periods overlaps and that all but the most recent have an end date. You can check this by clicking the Background > Free School Meal field and scrolling down to the bottom of the slide over.

You can edit the periods of eligibility if needed by clicking them and clicking Edit.