Searching within Arbor
If you know what you are looking for, start typing in any search bar, and a drop-down will suggest groups or individuals you may be looking for.
You can access the Global Search by typing a name and clicking View all results. Here you can see all people with that name in any past academic year - useful for locating unenrolled students, or staff members without an active contract.
Get information on what you're filling in
Across the Arbor site, on sections and in slide overs, hover over the question mark (?) for more information in a tool tip.

Using the Top Navigation
If you are on a page in Arbor, you do not have to return to the home page to navigate around the system, just use the top navigation. The more permissions you have, the more menu items you'll see.
My Items

- Here you have access to your data, calendar, assessments etc.

Students

- In this section, you will find all the areas that are directly linked to students like Behaviour, Interventions etc.

School

- You have access to all the areas that have to do with the school's structure and set up like Timetable, Staff Members etc.

System

- This menu option allows Admins to give API access to third-party Apps or set User Defined Fields.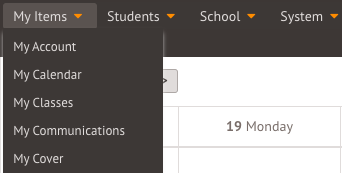 Accessing the menus on different sized devices
On small screens, our left-hand and top navigation menus now move into a burger menu, so you don't need to scroll to view the important information.
To get to a different page, just click the three lines at the top right of any page to access the menu.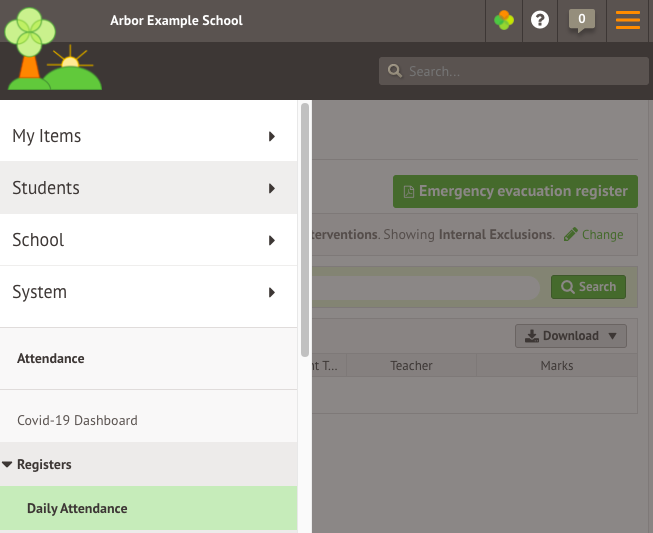 Bulk Actions
Bulk updating allows you to easily and quickly add information and perform actions for large groups of people. See our tips on using bulk actions here: How and what can I update using bulk actions?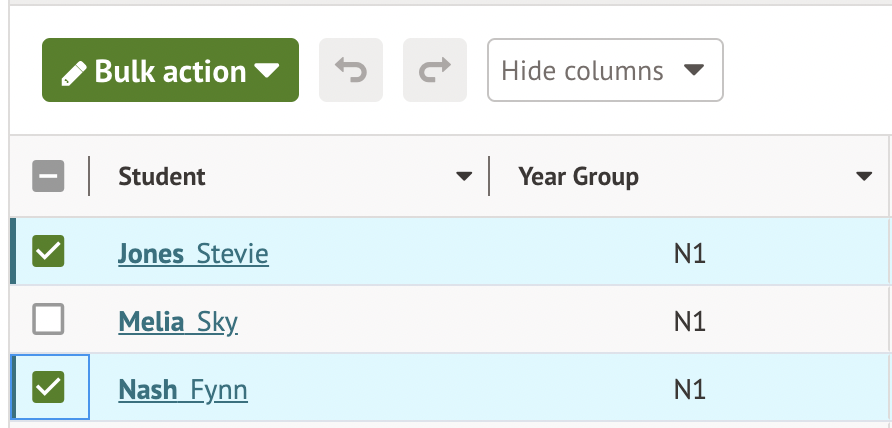 Bulk Selecting in drop-down menus
Instead of having to manually select every option from a drop-down menu, you can easily bulk select which items to include.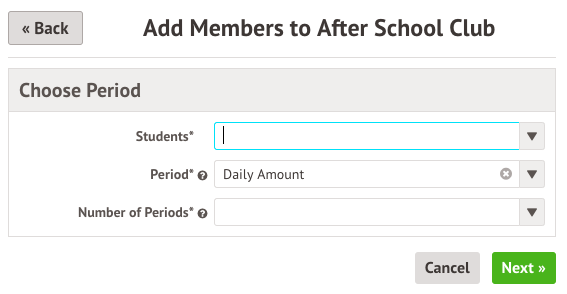 Click the field to open the drop-down menu, then hold down your Shift, Command/Control and A keys to select all the items. Then click any items that you want to remove from your selection.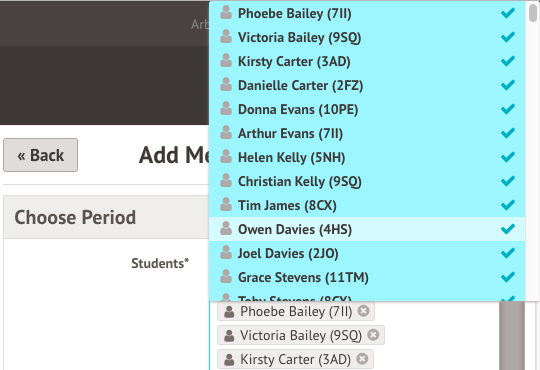 Copy and Paste into emails or text boxes
When copying and pasting text into Arbor, you may see issues with the formatting. This happens when you paste in the text with the formatting of the original document, such as Word.
We have a handy button to fix formatting for Report Card comments (you can read more about this here), but for other areas of the system, you need to make sure you select the right pasting option.
When pasting, select Ctrl+Shift+V (on windows) or Paste and Match Style (on a Mac) rather than Paste to remove formatting from the text being pasted to bring it in line with the default settings, and ensure it is formatted correctly.