If you have enabled the email spoofing protection features of DKIM and DMARC on your domain, this may cause emails sent using Arbor to appear in parents' junk folders (Often parents using Gmail or Hotmail services).
If you aren't using DKIM or DMARC, this article also includes detail of the SPF record you can create to flag Arbor as a valid sender.
To ensure emails sent by Arbor don't go to junk complete the steps below:
Setting up DMARC
Step 1 - Add a DMARC policy (including setting up DKIM and SPF records)
The process for doing this differs depending on your DNS provider. For example:
Once you have added the DMARC policy, let us know what your subdomains are via email. We will then be able to provide you with specific DNS records (specific to your domains) for you to add. Typically for a trust, there will be a domain for each school, so let us know which domains you want emails to be sent as through Arbor.
Step 2 - Add DNS records
We will provide you with a number of CNAME records to add to your provider, that specify Arbor is a valid sender for your specific domains.
To add a new record:
Go to your domain's DNS records.

Add a record to your DNS settings, selecting CNAME as the record type.

Use the Host and Value fields we've given to you (these will look similar toexample.domain.com and example.domainkey.arbor-education.com) to create CNAME records with the first value in the Host field, and the second in the Value field.

For example, in AWS Route 53, this looks like the example below

.


Save your record.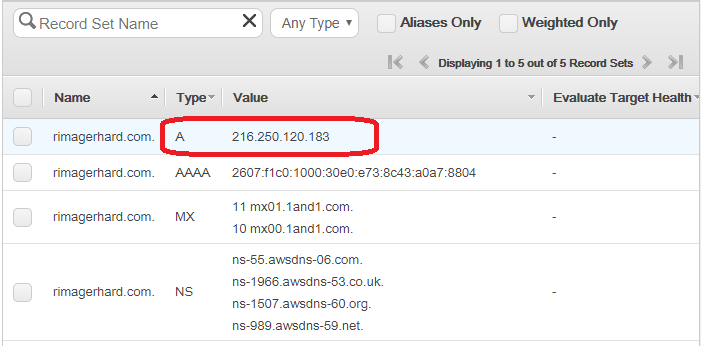 Step 3 - Let us know you're ready to go
Once you have added the records we've provided, let us know so we can verify everything is working. After that, you should be able to safely send emails from Arbor via your domains!
SPF Details
Adding an SPF Record
If you aren't using DKIM or DMARC, you'll just need to add an SPF record to your email policy, to state that Arbor is a valid sender. The SPF record is as follows:
ip4:50.31.43.182 ip4:168.245.59.25 include:arbor-education.com