The DfE releases Key Stage 1 and Key Stage 2 results in early July each year. There are a few things you can do to make sure your school's data aggregates up to your MAT MIS site.
Check your Data Sharing Agreements
Setting up a Data Sharing Agreement between your Institutions and your MAT MIS means you'll be able to see their assessment results on results day.
To check your Data Sharing Agreements go to Institutions > Data Sharing Agreements. Send a request to all your schools who have not yet agreed to share their data.
​
​​
View all your schools' results
From results day onwards you can go to Analytics > Attainment & Progress > Select Key Stage > MIS Data > DfE Assessment and view all your schools' data for the EYFS, End of KS1 and Phonics Screening Check, and End of KS2 assessments.
You can view year on year trends for your DfE assessment data for last year and the year before.
​
In DfE Performance Data you can see how your assessment results compare to the national average and schools with the same Ofsted rating.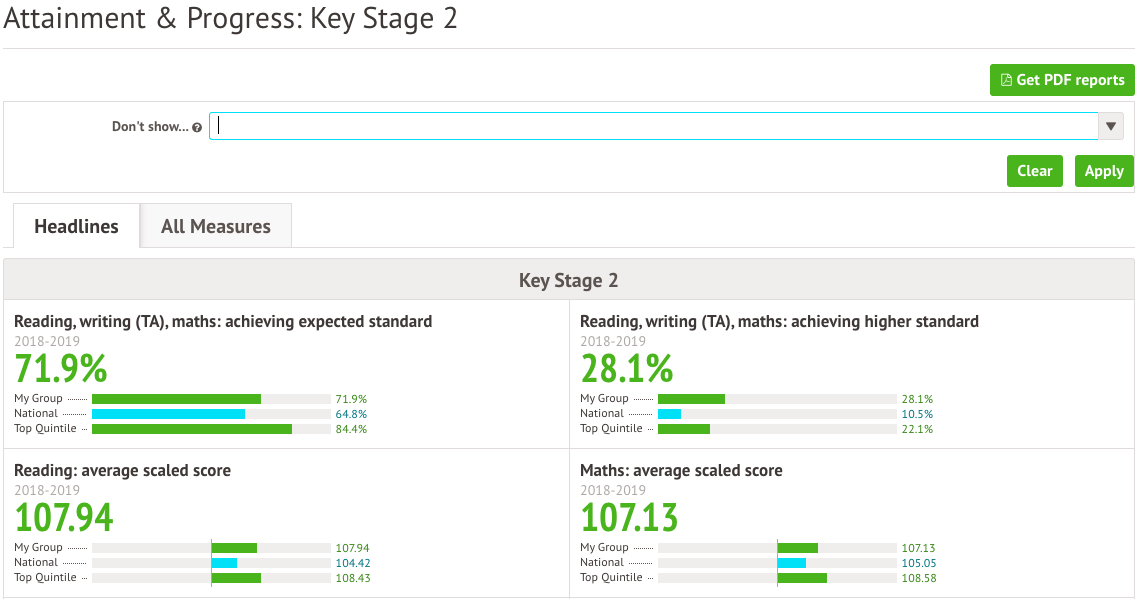 You can click each infographic to view a more detailed breakdown of a variety of groups' data. In this section, your charts will also show your trust average, the national average, and the average for other schools with the same Ofsted rating.