To see a report of how many males, females and overall numbers you have in each of your registration forms, use our Population Analysis Report Template.
To download the template and save it to your computer, click the report link at the bottom of this article.
To use the template, go to School > Custom Report Writer. Click the Create New Report button.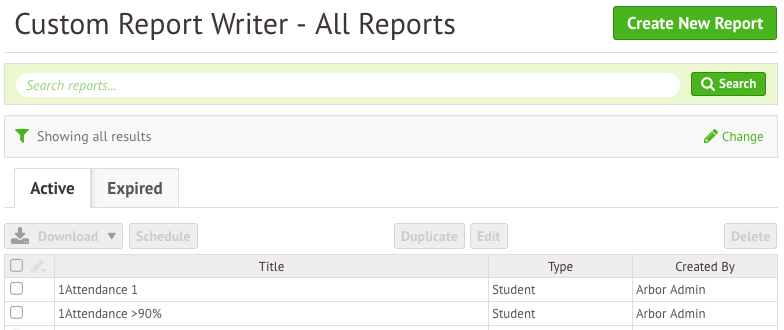 Select the button at the bottom of the page to Import a Report.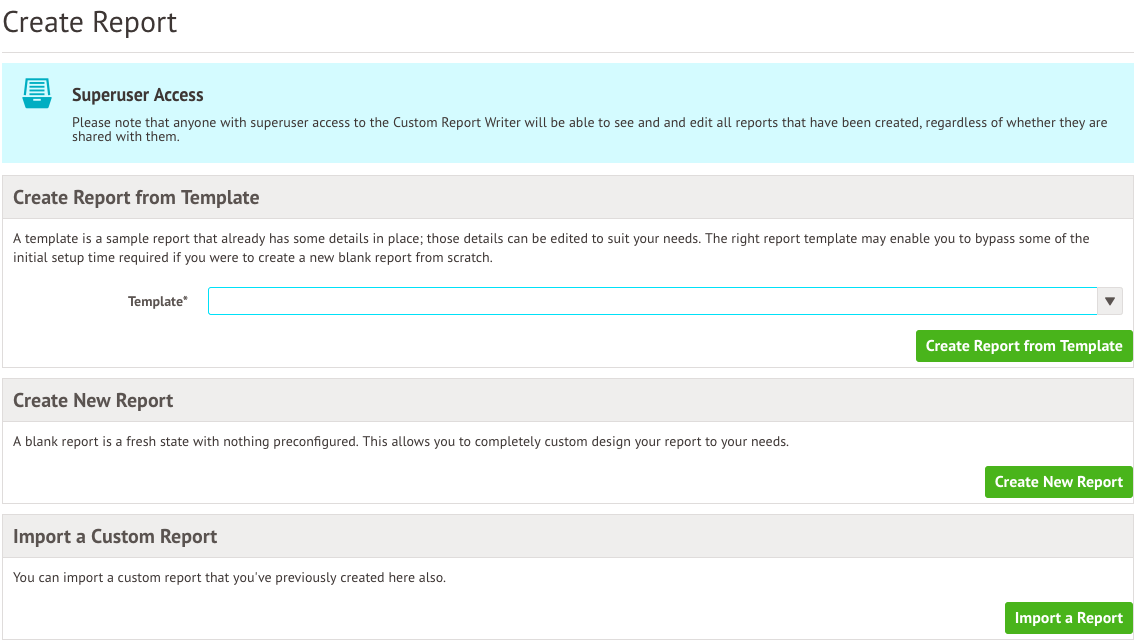 Click Browse to select the template file from your computer, then click Upload.