If you can't select an internal exclusion session to add students to, this means there aren't any upcoming sessions scheduled. You can see more information about this process here: Setting up Internal exclusions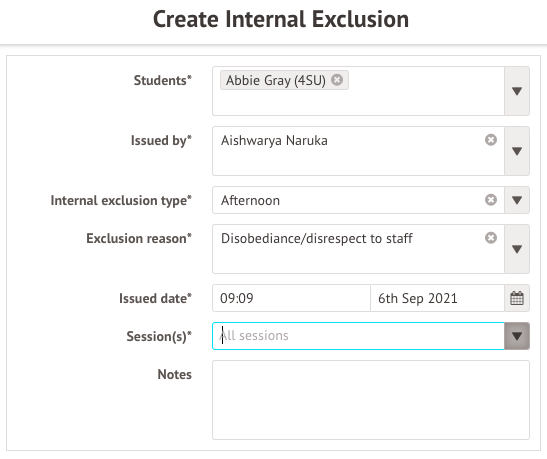 Sessions need to be scheduled each year - you can do this from Students > Behaviour > Setup > Internal Exclusions tab.
Click +Add to add your exclusion types for this year e.g. morning.
Then click into an internal exclusion type, go to the Timetable tab and click +Add to schedule when the sessions will run.
Permissions
You'll need the School: Action: Behaviour: Administer or School: Policy: Behaviour: Behaviour Policy permission to schedule and manage Internal exclusions.
If you don't have the right permission, ask your admin team to assign them to you.