You can view your attendance by going to Students > Attendance. This will give you an overview of all the registers for the current AM or PM session. Once a full class attendance is taken, the Daily Attendance page provides a summary of how many students are present, late and absent through a colour scheme.

Click on a register to view details, update specific marks or access the teacher lesson overview. Click Edit Register to view and edit the register from a teacher's perspective.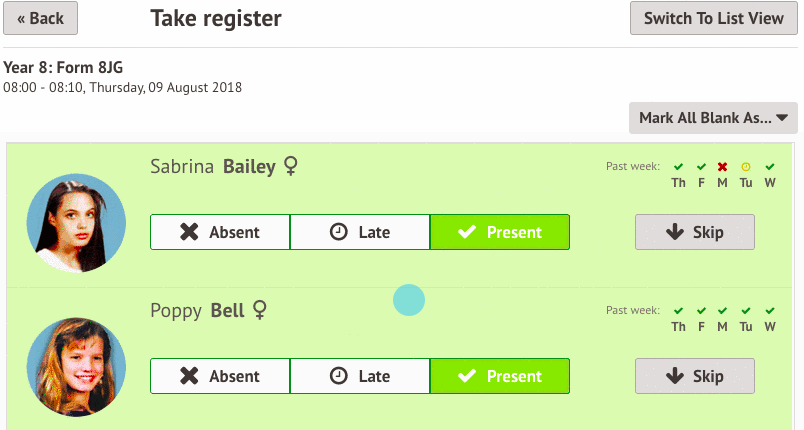 Edit attendance for an individual student by clicking on the register and then the student's name.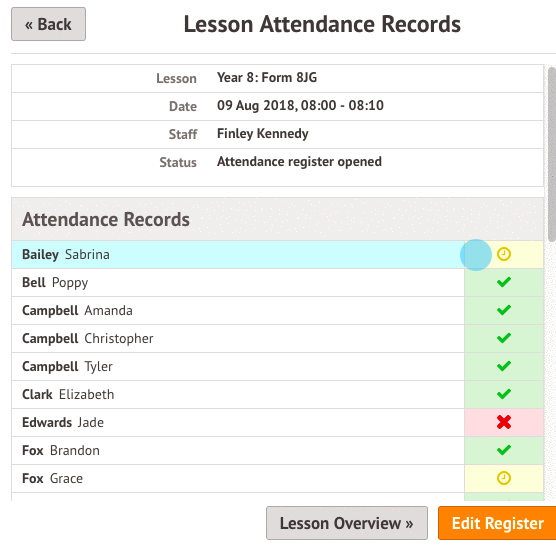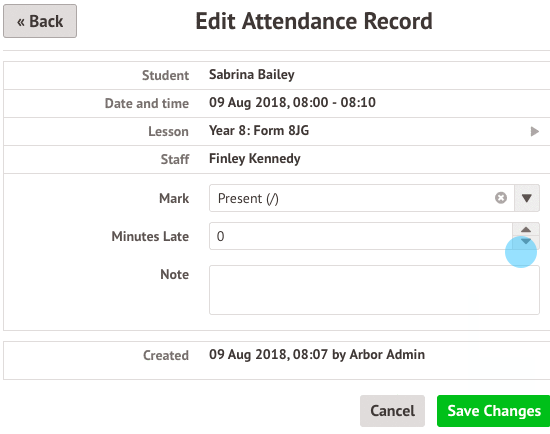 On the attendance dashboard, you can see that on the left-hand menu there is an Absentees section, if you click the little arrow this will show you an overview of how Arbor has grouped Absentees.
Absentees By Date -

Absentees by date will show you all the students that are absent that day. You will be shown the student name, the registration form, which lessons they were marked as absent, what the absence mark is and a section in which you can follow up with their guardian.

Broken Weeks -

Here you will be able to see how many weeks a student has been absent for at least one day each week.

Continuous Absence -

This section simply shows you the number of days the student is absent consecutively.

Correlated / Siblings -

Here you will be shown if any siblings / related students are absent at the same time that same week. This section focuses on the highest amount of absences between the same related students.

Persistent Absentees -

In the persistent absentees section you will be able to filter down absences using percentages, meaning, for example, you would like to see who has been absent for a minimum of 10%. You will then be given a breakdown of each student's authorised absence, unauthorised absence, overall absence and present percentages in a neat grid.

Planned Absences -

This section shows you all the planned absences recorded on the system be it an authorised or an unauthorised absence during that week. You can amend dates at the top to easily bring up a customisable list.