You can move students between classes if they have actually moved classes, or a mistake was made when enrolling them that resulted in them being enrolled in the wrong class or registration form.
Before making any changes, please consider these two questions:
Have you started taking attendance already?

Do you have many students you need to move?
If the answer to either of the above questions is yes, we recommend using option 1 below.
Option 1 - Transferring the students
To transfer a student between classes navigate to the student's current class. Go to School > Programmes > this year Courses > Select the relevant class.
If you need to change registration forms, instead go to Students > Enrolment > Registration Forms > Select the registration form.

Scroll down to the Students section. In this example, I know that Archie and Reece Campbell were put into this registration form by mistake.
Click the box next to the relevant student's name and click on the blue pencil icon. Select Transfer Students.
In the slide over, select the new form and the transfer date. You can back-date the transfer date if needed, but we usually advise not to backdate if you have already taken attendance as you may need to adjust the student's marks.
Please note, you can only select a form group linked to the same year.
The student will now show as a former student in their previous class, and will appear in the new class and the new class' register.

Option 2 - Deleting then re-adding the enrolment
If you have already started taking attendance, and you only have one or two students to move, you can do this from their Student Profile. Go to the Enrolment section.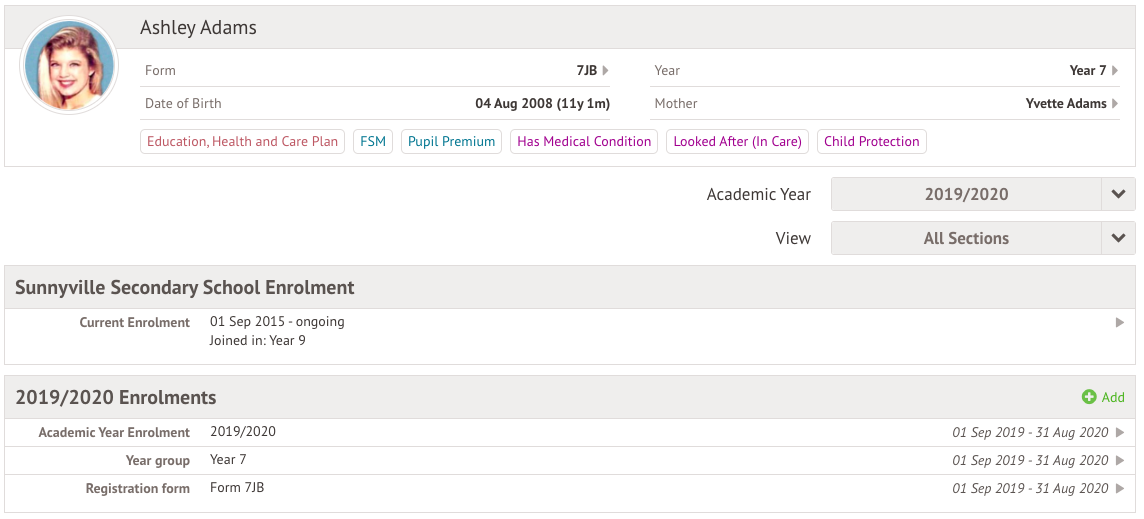 From here you can transfer them to another form if needed, like as shown above. You can also delete the enrolment if you have not yet recorded any attendance marks by clicking the Edit button.
Click to Delete the enrolment.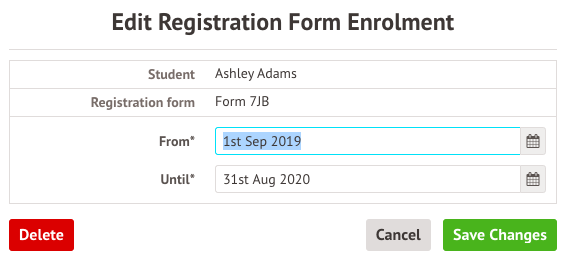 You can then add an enrolment into the correct form by clicking +Add.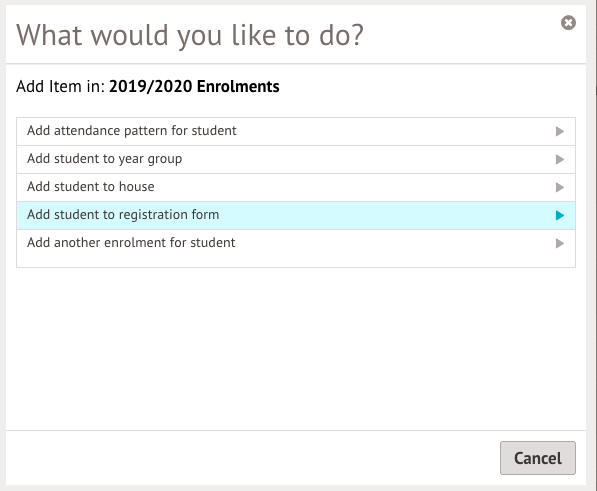 You can select any registration form to add in here.