Checking a student's enrolment
The easiest and most straightforward way to check a student's enrolment is by going to the student's profile and selecting Enrolment from the left-hand menu.
You'll be able to see what the student is enrolled into including year group and registration form and if they are enrolled as single or dual registration.
You can also switch academic years from the drop-down box on the right-hand side of the page.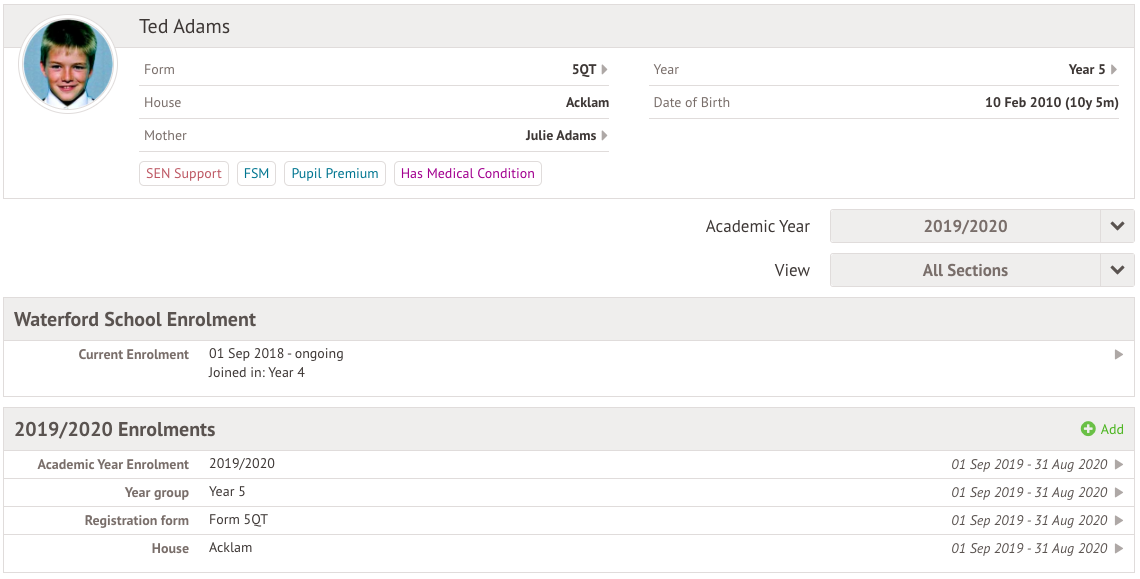 Enrolling a student in your school
To add an enrolment, go to Student Profile > Enrolment. Click +Add next to your school's name.

A slide-over will come up asking you to fill out the student's enrolment details, meaning their start and predicted end date for this year, their year group and registration forms. Fill in the information, then click Enrol student.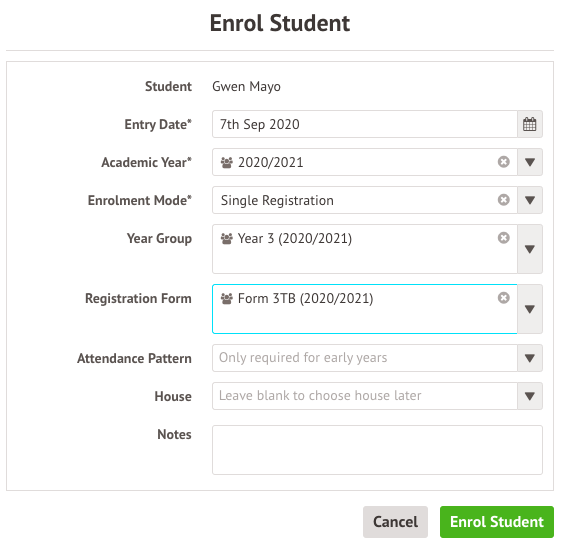 Adding missing class enrolments
You'll want to make sure none of your students has gaps in their timetable. You can see gaps by going to School > Timetable > Student Timetable > Timetable Gaps.

Click the student to take a look at the gaps in their calendar on their Student Profile.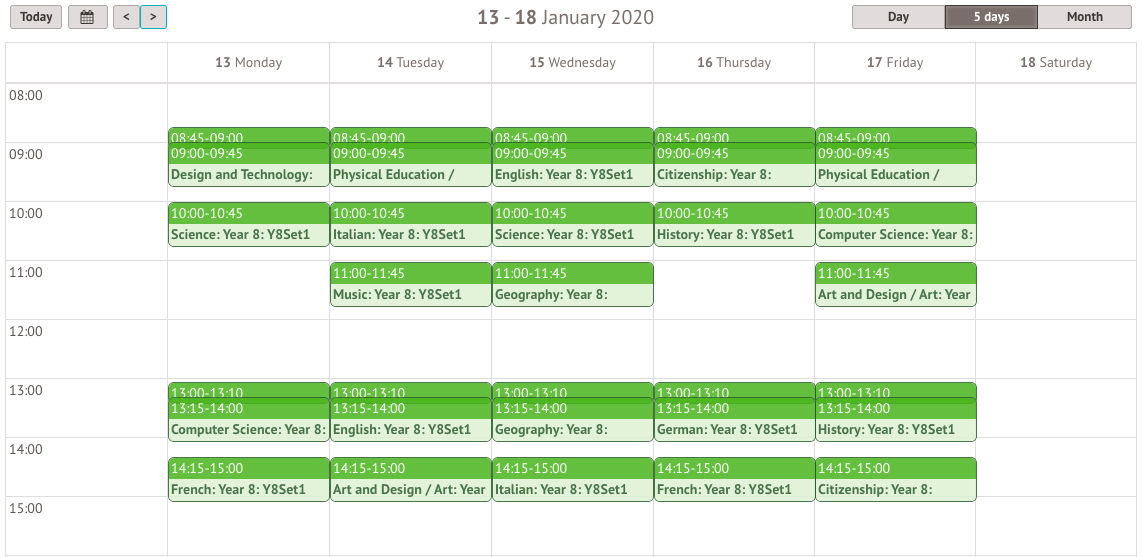 In the example above I can see at 11 am on census day (Thursday 16th January) there's a gap in the student's calendar.
To add them into the class they should be in at that time, go to Student Profile > Enrolment > 2019/2020 Courses. Click +Add then select the right class.

In the slide over, choose the date they should have been enrolled in the class, and choose the classes and top-level courses to enrol them into, then click Enrol in Courses & Classes.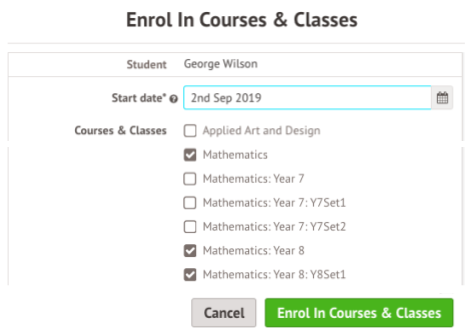 The student will then no longer have a gap in their calendar.