The Baselines & Targets page is used to input and review students' progress baselines & targets, be it School, National or Teacher targets. Go to Students > Assessments > Summative Tracking > Mark Entry > Baselines & Targets.
Click on the top filter section to select the Academic Year, Students/Cohorts, Assessment & Grade set you want to view/enter marks for. Click save changes and this will amend your filter options.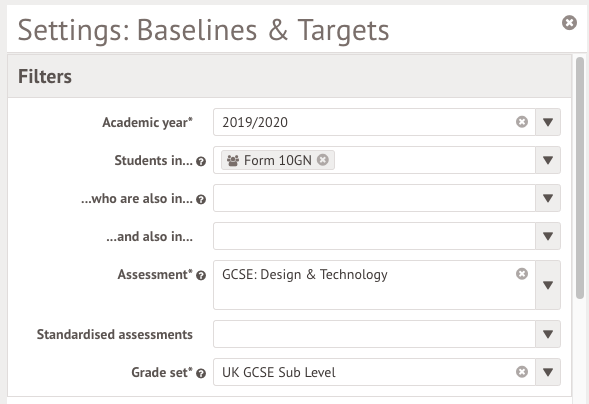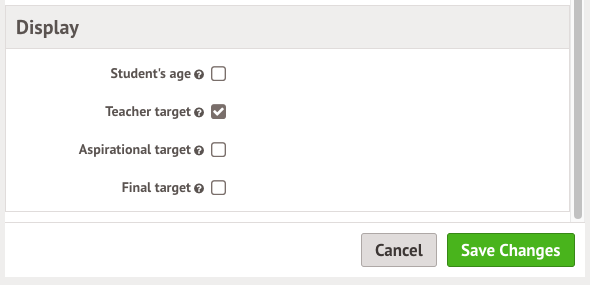 As there are several targets to choose from, simply hover your mouse pointer above the column title and a tooltip will pop up with a description on the target in question.

The same can be done with the individual data cells. Hover your mouse pointer above a data cell and a tooltip will pop up with information relating to the data in question.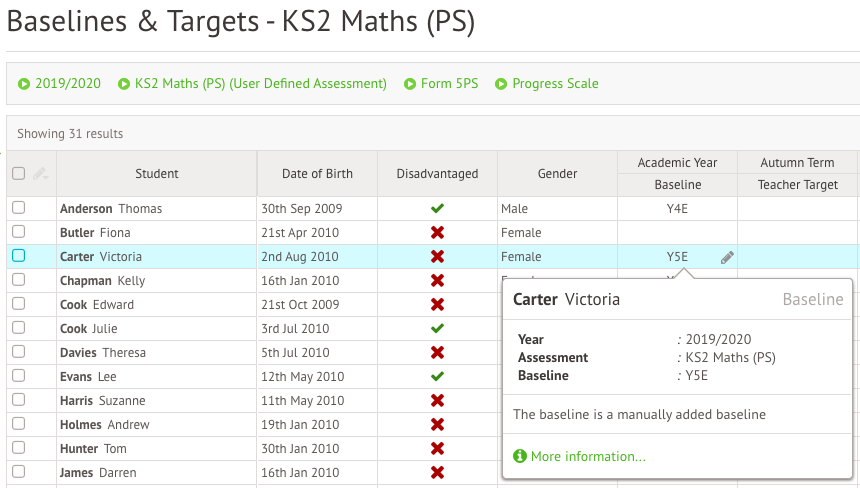 Adding marks
Option 1: Individually. Click into each box and inputting the desired baseline/teacher target.
Option 2: In bulk. Select the appropriate individuals using the tick box next to the student's name. Clicking on the pencil icon at the top of the table, and selecting 'bulk set baselines' as seen below. To bulk set Final and Aspirational targets using the bulk actions, remember to select to display them in the filters.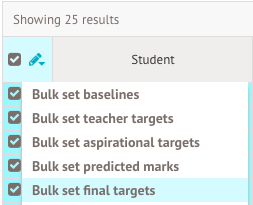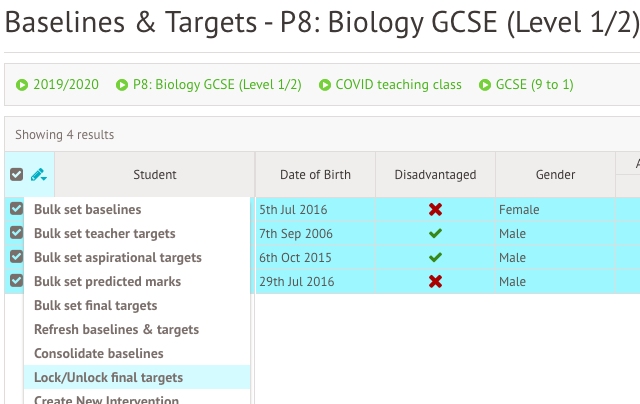 Just choose to Lock or Unlock in the slide over, then click Save Changes.