Assigning Initial Balances  
If you have moved from another system to Arbor there will likely be meal balances for students that need to carry over. This can be set up on Arbor as an initial balance.
School > Payments > Setup > Set Initial Balances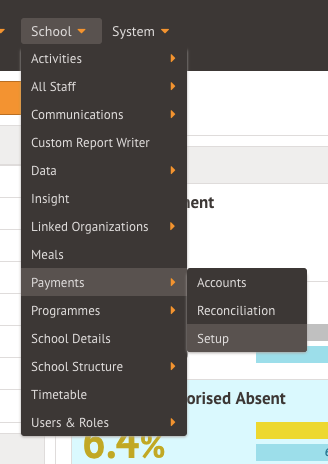 Select 'Set initial balances' and in the top right-hand corner select the class you would like to start to enter opening balances for.

To add a balance either type the value manually or click on the arrows next to students. The balance can also be set to either "Credit" or "Debit".

**PLEASE NOTE**
When setting up your payment accounts you are able to enter initial balances for students outstanding from your previous system. You can only enter initial balances ONCE so please double check you have accounted for all outstanding amounts before completing this.