The Progress page can be located in the quick actions menu on your Dashboard.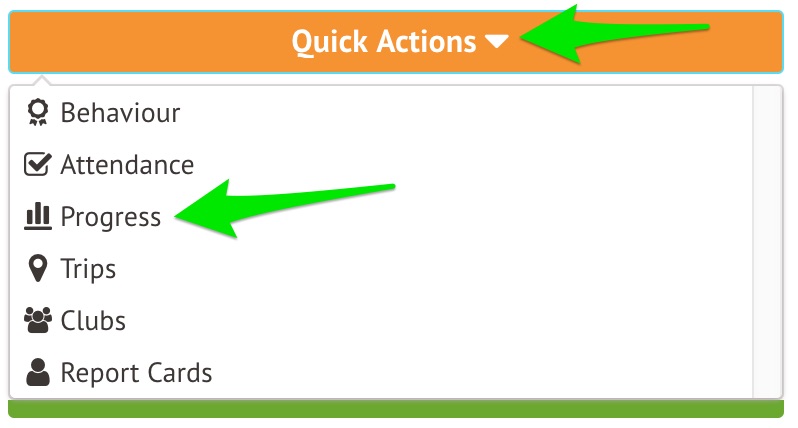 The Progress page within the Parent Portal shows you two different reports about the student's academic progress.
Working At 
The first report is the Working At table, by default the current term's results will load.
To change the Academic Year click on the drop-down button next to "Academic Year" and update.

To change the term click on the drop-down button next to the "Term" and update.
You will see a list of the Assessments (e.g Science), Year Baseline, Working At (current grade), Year target and Year progress.
Grade Average Over Time
The second report on the progress page is the Grade Average Over Time Graph. The graph pulls the student's grades from the Working At Table.
By default, the graph will show the students overall average, but this can be broken down into detail by clicking on either a specific or multiple assessments.

The graph is set up to show any grades below target in the Orange section, On Target is in the Grey section and Above Target is in the Green Section.
The coloured sections can be removed by un-ticking the "Above Target" and "Below Target" sections.