Accessing all assessments
To access and manage all assessments go to Students > Assessments > Annual Policy > Manage Assessments.
Using the '+' icon next to the assessment name, you can expand the assessment and see the type of assessment created i.e. Curriculum.

Click on the subject you wish to mark or look at in more detail, then click the green 'Marksheet' button to reach the marksheet.

Accessing your summative assessments
Go to Students > Assessments > Summative Tracking. Here you can see all of your summative assessments.
Here you can also see the Mark Input Status page which lists the assessments and whether marking has not been started as yet, has been started or has been completed.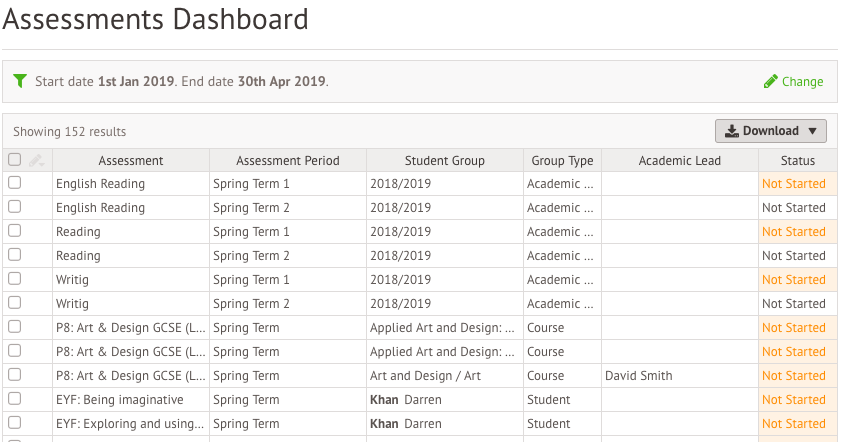 To access the Marksheet, you can click the assessment on the Summative Tracking page.
You can also go to Mark entry > Marksheet from the left-hand menu and use the filters at the top of the page to select the assessment.
The filters also let you select the Date Range, Cohort(s), Assessments and Grade Sets you wish to input marks for.
Please note: If you are wanting to enter marks for a different term you will need to select a date from within that term.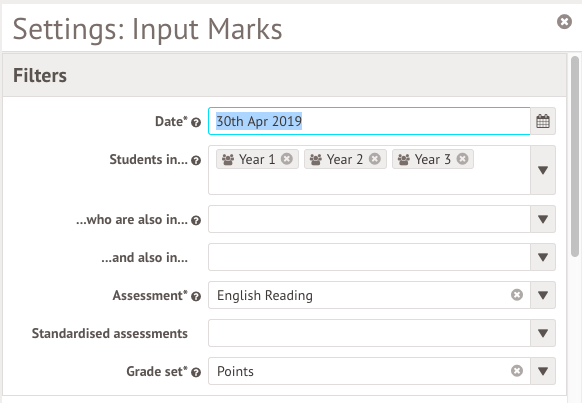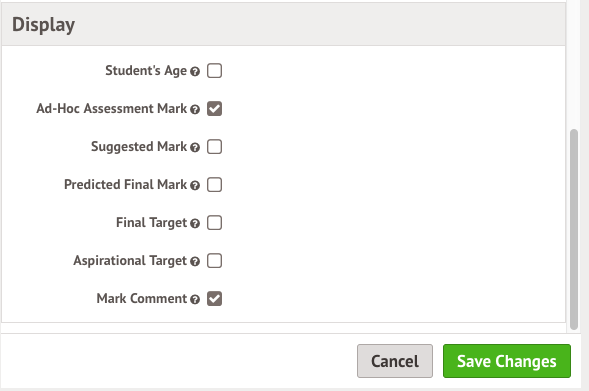 Entering Marks Individually
Once you have accessed the correct marksheet, you can begin to enter marks into the grid.
Click into a field to open the drop-down menu of values to select from, or start typing.

Auto-complete suggests the shortest match (e.g. type "A" and "A" will be suggested first rather than "A+" or "A-".

Hit your

Enter

key to save the value and move onto the cell below. Then hit

Enter

again to start typing into the new field.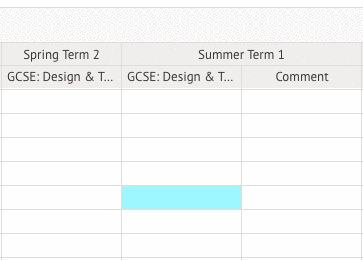 Bulk Entering Marks
You may have multiple students in your class all with the same mark. To save time you can bulk enter the marks into the grid for the most recent assessment period.
Just tick the students you want to enter the same mark for by ticking the box on the left-hand side of their name. Click on the pencil to select Bulk Edit Marks.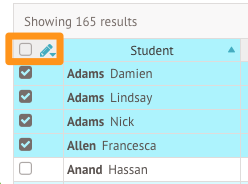 In the slide over, choose the grade/mark that applies to the selected students and then click on the green Save Changes button.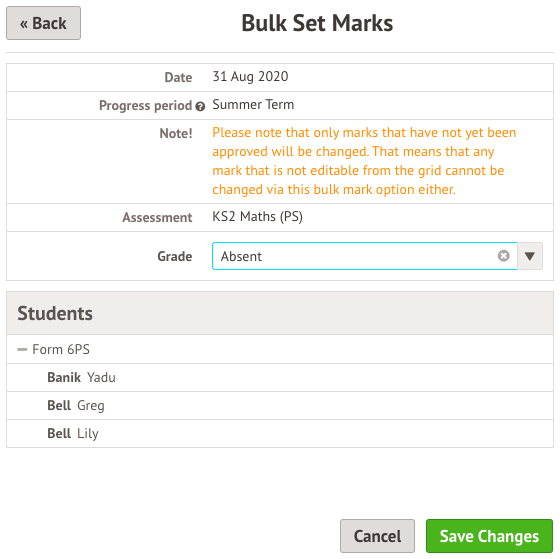 Adding Comments
The marking grid also contains a Comment column where you can add any additional comments to support the mark the student has been given. (These comments can then be fed directly to the Report Card module when needed.)
To add a comment click on the comment cell and a pop-up window will appear for you to type your comment into.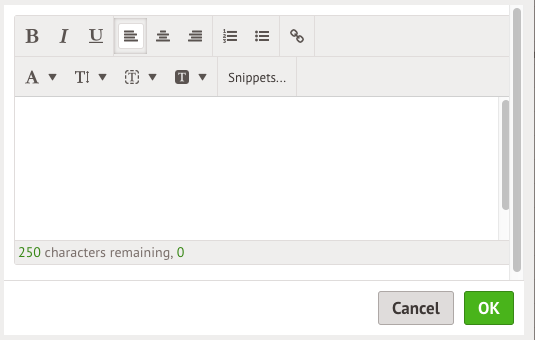 Why not join in the conversation in the Arbor Community?