Getting started
Before you start to set up the Intake Season and Applicants you need to check that you have the dates of the next Academic Year entered into the system.
Do this by going to School> School Structure> Academic Years
Click on the green +Add button in the top right-hand corner of Academic Years to add the next year and follow the steps on the slide over that appears.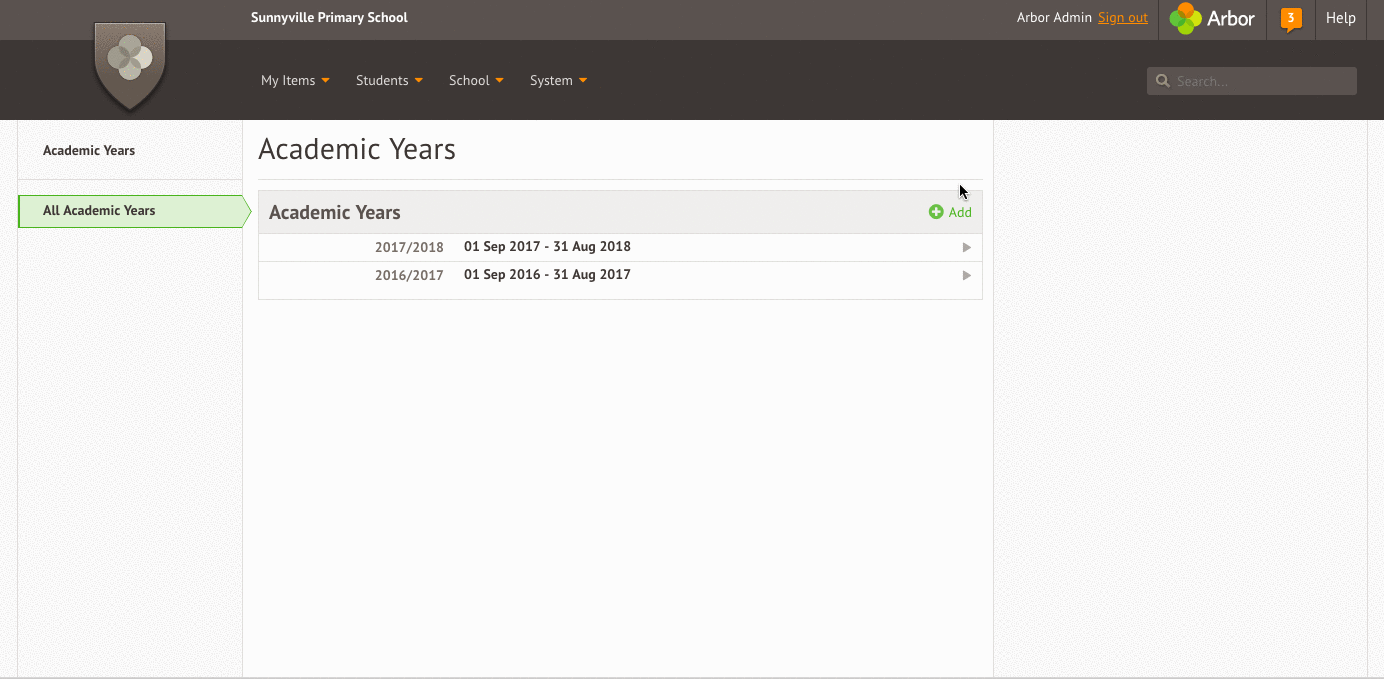 Go to Students> All Students > Applicants to get to the Applicants Dashboard.
The Applicants area on Arbor allows you to keep track of their school applicants. This will allow the admin team to either Refuse or Enrol students from the applicants list for the new academic year.
The Applicants Dashboard will show all of the Intake Seasons created on the MIS.
Adding the new intake season
You need to make sure that you have an Intake Season for the next academic year created before adding any applicants.
Click on the green +Add sign at the top of the dashboard.
From the slide over it is important to add a name for the season and the academic year its linked to.