To collect information from parents for your students starting in September, you can have parents add this information through the Parent Portal and Arbor App. Alternatively, you can use our data collection sheets and external tools such as Google forms, and input this data into Arbor yourself. We've outlined both options for you below.
Using the Parent Portal and Arbor App
Our Arbor App and desktop Parent Portal let parents check and update information, register their child for a club or trip, book parents evening slots, and manage payments all in one place. They can also check in on their child's attendance, behaviour and progress, and read and respond to in-app messages sent by your school.
Not already using the Parent Portal and Arbor App? Make sure all your settings are just how you want them before switching it on by working through the simple steps here: Switching on Parent Portal.
See how to manage this process here: Using the Parent Portal for collecting applicant details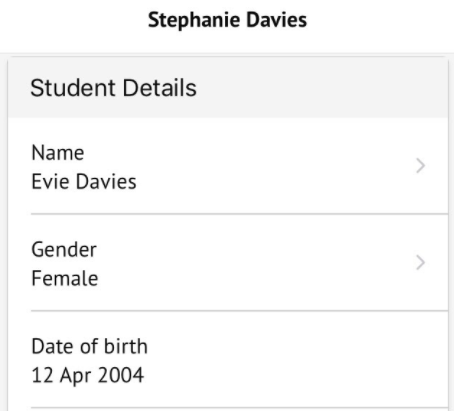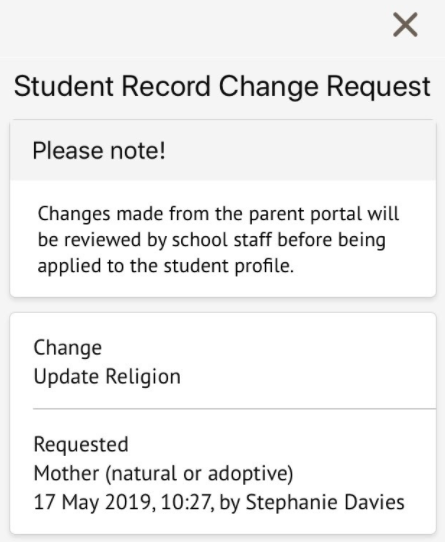 Using data collection sheets
A data collection sheet can be sent out to a student's primary guardians allowing them to provide any information your school is missing, such as addresses and contact numbers.
To enable you to generate data collection sheets for your applicants, you'll need to set up a custom group. Go to Students > Enrolment and go to the Custom Groups section on the left-hand side. Click the New Custom Group button.
In the slide over, add a name for your custom group, and select that the custom group can contain All students. Then click Create Custom Group.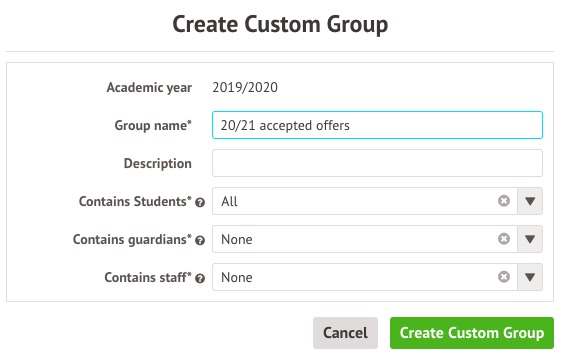 On the custom group page in the Members tab, click +Add to add members to the custom group.
In the slide over, select the applicants you want to include in the Members box and click Add Members.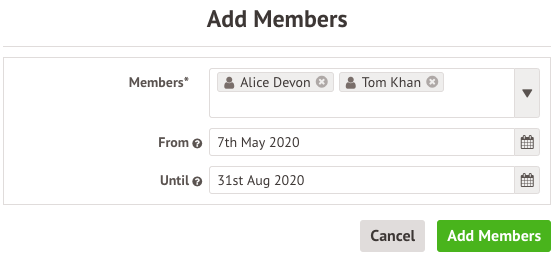 The students will then show in the Current Students section of the custom group.

To then download data collection sheets in PDF format, go to Students > All Students > Browse Students > Bulk export > Data Collection Sheets.
To produce a data collection sheet you'll need to have both the Student: Admin: Administer My/All Students and Student: Identity: Administer My/All Students permissions. If you don't have these permissions, ask your admin team to assign them to you.
Select the custom group, and select your settings, then click Download data Collection Sheets.
You'll need to then send these to guardians.